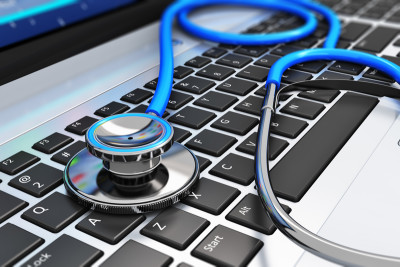 Michael Bowyer of Innopsis highlights the need for improved connectivity to boost the government's NHS digital strategy and improve integration
Innopsis is an industry association for network service providers to the public sector.
Here, Innovation and Knowledge Sharing director Michael Bowyer explains the need to improve connectivity and improve NHS digital strategy through Health and Social Care Network (HSCN).
HSCN – the key to integrated health and social care
At the start of this year, I discussed the promises of HSCN in this article within the NHS digital strategy. Nine months on, let's reflect on how the roll-out is progressing and what this means for the public sector in general.
The HSCN is the data network for health and care organisations that replaces the N3 network. It offers a reliable, efficient and flexible way for health and social care organisations to access and exchange information and supports NHS Digital's Cloud strategy. It also represents a huge commercial opportunity for network and related services for suppliers, both large and small.
By reducing complexity, and asking all suppliers to meet the Obligations Framework of HSCN, the network will enable service sharing and extend the parameters of collaborative working and the use of new technology. HSCN has aggressive fiscal targets to save public money for connectivity. It will also generate further savings by simply enabling health and social care staff to work together, share information and access common applications more effectively and efficiently to the benefit of patients.
We recognised early on that delivering all this would only be possible with intelligent and engaged suppliers and buyers. With Innopsis acting as the voice of industry and NHS Digital representing health and social care providers, we worked together to develop the obligations, standards and framework that would underpin HSCN.
HSCN gathering momentum
Today we're seeing procurements for connectivity to HSCN gather momentum as both industry and end-users continue to embrace the model. Indeed, we've moved from the planning phase to implementation largely on schedule – quite an achievement when considering the sheer scale and complexities of the project.
One of the critical elements for HSCN was the availability of the Peering Exchange, described as the "super switch", for all customer network service providers (CN-SPs). Deployed in datacentres they provide a gateway for not only CN-SP's but also for applications available from the Cloud that can now be connected to all HSCN users. This was soon followed by the first wave of HSCN compliant CN-SPs (Stage One). The appetite for HSCN from suppliers has meant we have seen almost double our original target of eight vendors achieves stage one compliance to date. We expect that number to rise to around 25 or more suppliers in the coming months.
We are now seeing substantial activity amongst health and social care providers to start procuring connectivity services. Crown Commercial Service (CCS) plans to launch a new HSCN procurement framework for Access Services – the RM3825 framework – at the end of October 2017. That said, buyers actually have a number of options when it comes to procurement of HSCN complaint services; they can procure via G-cloud, the RM1045 networks services framework and also through OJEUs or other frameworks.
Driving innovation in service delivery
We've deliberately created a flexible rather than a prescriptive framework with a minimum set of obligations and standards for HSCN-compliance to promote innovation in service delivery as the market matures.
Suppliers will need to innovate as healthcare providers demand greater flexibility and shorter contracts. In the near future, we expect to see three-year contracts replaced with shorter term contracts. This will undoubtedly drive innovation as network and related services suppliers need to think about their own contracts with wholesale circuit suppliers.
As such, successful network and services suppliers, those that not only win contracts but hang on to the business in the long term, will be those that approach connectivity with an open mind and a desire to inject innovation into their offerings. Put simply, suppliers will need to embrace universal connectivity and run a service over it that meets the needs of their customers, whether they operate in a big city or from a remote village.
In practice, this means that we will likely see a substantial move away from more traditional Multi-Protocol Label Switching (MPLS) Wide Area Networks (WAN) to Software Defined Wide Area Networks (SD-WAN). Growing demand for Cloud services in the public sector will further increase the need for greater flexibility in the delivery of services.
This is great news for the most innovative and agile suppliers and even better news for those at the receiving end – the NHS and other health and social care organisations. As well as benefiting from greater choice through a more competitive landscape and innovative solutions, by demanding flexible service models, buyers are expected to enjoy cost savings of around 35% to 40%.
Managing complexities
The most successful suppliers will not only be those that innovate but those that are able to support their customers and navigate them through the complexities of the transition from N3 to HSCN. As an industry association, it's Innopsis' role to support our members, both large and small, by sharing information and advice that will help suppliers best address their customers' concerns and meet the challenges of transition. In this way, we are enabling all suppliers to compete on a level playing field to deliver a truly disaggregated model – another key objective of HSCN.
Benefits beyond the NHS
While much emphasis has been placed on take-up of HSCN in the NHS, it's important to remember the ultimate goal is to support better integration across health and social care organisations. Indeed, the first few procurements in planning have a wider public sector focus in the requirements. When we talk about social care, this involves local government, so we see how the network could grow to up to around 70,000 connections. Every organisation that delivers some form of service to the citizen should already be thinking about HSCN connectivity.
HSCN is a shining example to the wider public sector for the future of connectivity across multiple government agencies. This won't happen overnight but the foundations are already in place for better integration and connectivity in health and social care, and we fully expect its reach to extend further if used to its full potential. The landscape for public sector networks is changing and HSCN has the capacity to expand, grow and add connections as it gathers momentum.
Michael Bowyer
Innovation and knowledge sharing director
Innopsis
Editor's Recommended Articles