Government guidance launched to help local authorities benefit further from positive impacts of National Citizen Service, as detailed in this press release
Tracey Crouch, minister for civil society, has launched new government guidance to help local authorities across England and Northern Ireland further engage with National Citizen Service (NCS), to ensure their local communities are able to benefit from the programme's proven positive impacts.
The guidance was announced as part of Tracey Crouch's visit to an NCS programme in Bromley last week, where she heard from a range of young people involved in the programme and discuss how NCS can help support the strategic priorities of local authorities with local councillors.
The part-residential youth programme involves two to four weeks of activity for 16 and 17 years olds that help build confidence and skills for life. Open to all young people, regardless of circumstances or additional needs, NCS focuses on three core principles of social cohesion, civic engagement and social mobility, all of which have benefits not just to the participants but to communities and society as a whole.
Michael Lynas, CEO, NCS, said:
"More than 300 local and regional organisations help bring NCS to life in communities up and down our country, and we hope that this guidance will help many more to engage further with the programme. The local knowledge and networks of local authorities is critical to the success of NCS and, in return, the programme offers a huge range of benefits that can help build stronger, more cohesive communities."
During the programme, participants live together in their local area, learning from businesses and community leaders and developing vital skills for work and life, as well as mixing with other young people in the area from different backgrounds. Each programme includes 30 hours committed to a community project which the young people select themselves. To date, NCS graduates have dedicated over seven million hours of volunteering to their communities, with many going on to take up other volunteering opportunities in their local area.
Tracey Crouch, Minister for Civil Society, said:
"National Citizen Service is a valuable scheme that allows young people to develop key life skills, make new friends and build resilience and confidence. This guidance will help local authorities engage with NCS and promote the programme more effectively, so that even more young people get the chance to take part."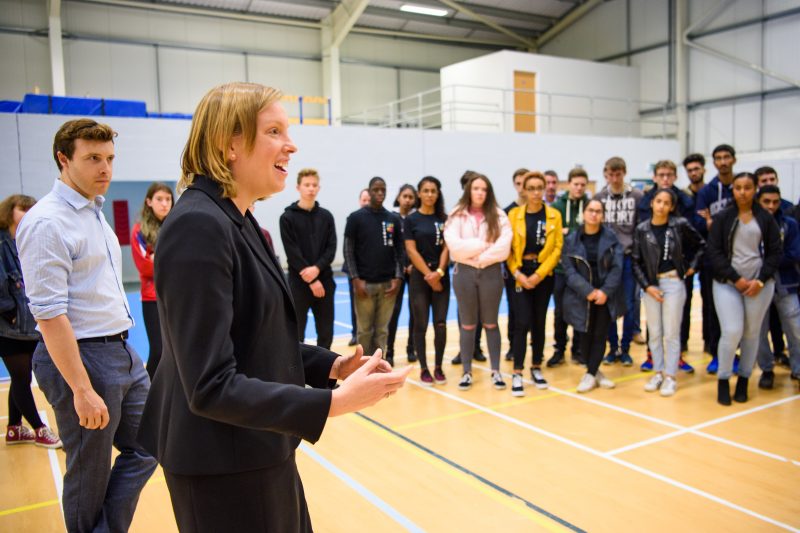 Tracey Spear, Youth Work Commissioner, Essex County Council:
"In Essex County Council Youth Service we don't consider NCS a four-week programme: it is part of a wider development journey for young people. The strength of the relationships we have with the community enables us to ensure that NCS kick-starts more volunteering opportunities for the young people who take part, and empowers them to become more active in supporting their communities. Our Young Volunteer Programme is designed as a diverse NCS follow-on and is aimed at training young people in basic youth work skills so they are able to sustain their social action by volunteering for a variety of community-based provision across Essex.
"Through NCS and the Young Volunteer Programme, participants are delivering for other citizens' programmes and activities that meet the priorities young people across Essex have identified. By working closely with our local NCS providers, we've been able to maximize the positive impacts of the programme across the county and make sure all young people in the area have the opportunity to take part in this life-changing experience."
The new resource for local authorities is easy to access and sets out practical instructions and recommendations to support local authorities in working with NCS, including:
Assigning a main point of contact to liaise with NCS providers locally
Getting to know your local NCS provider and working with them to establish local priorities that participants can contribute to
Connecting NCS providers with local stakeholders
Promoting NCS locally to all young people, including those who are vulnerable or disadvantaged
Including NCS in local strategies
The guidance can be found at https://www.gov.uk/government/publications/national-citizen-service-guidance-for-local-authorities
For more information local authorities can contact policy@ncstrust.co.uk