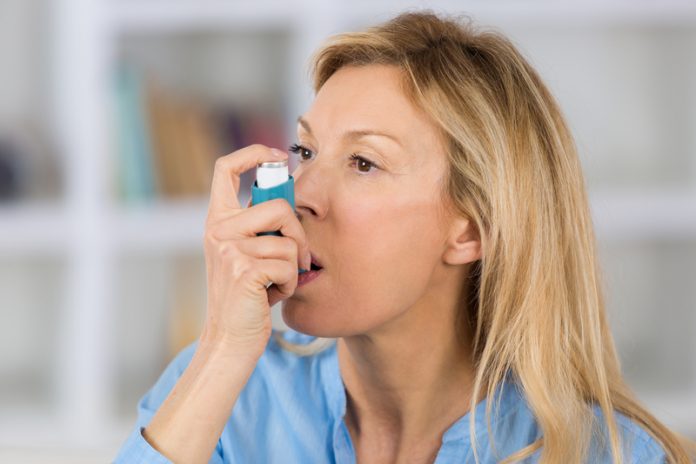 Kay Boycott, Chief Executive of Asthma UK tells us how using data can transform asthma care today
The UK has one of the highest asthma death rates in Europe – with three people dying each day from an asthma attack – and the problem is getting worse. In the five years from 2011 to 2015, there was a 20% increase in lives lost to the condition. Only five of the 33 countries in Europe have worse asthma death rates.
The statistics are particularly concerning because, as the 2014 National Review of Asthma Deaths showed, two out of three of these lives lost to an asthma attack could be saved with basic care. There are 5.4 million people with asthma in the UK, all of whom should be reviewed at least annually by a health care professional, and yet the latest Asthma UK care survey showed 65% of people with asthma are failing to receive even basic care from their healthcare professional.
This is unacceptable, and it is too simplistic to use mounting pressure on the NHS as the explanation.
There is also a long-standing, widely-acknowledged complacency about this common and chronic condition. This is even though people with asthma tell us that there is nothing as scary as being unable to breathe – the stark reality of an asthma attack. They also tell of the profound, but often hidden impacts on their health, work and relationships. Even for some people with asthma, it's too easy to think 'it's only asthma', with them not realising an asthma attack can be fatal. At Asthma UK, we work hard to raise awareness of the seriousness of asthma and encourage people to actively manage their asthma to stay well, through our website, online communities, nurse-staffed helpline, WhatsApp and e-mail services.
But more needs to be done to tackle this misunderstood, widespread and pernicious problem. Of course, more funding for asthma research to better understand asthma and to find a cure is important. However, to ensure this funding is maximised, we also need to ensure patient data is shared and used across the NHS, with researchers and health technology innovators. This will drive more joined-up care. Most of all it needs to prevent tragedies like the death of 13-year-old Tamara Mills – who was seen 47 times in different parts of the NHS in the four years leading up to her death. If there had been transparent, robustly managed and safeguarded data, this could have helped to identify that Tamara's care needed to change.
Data-driven technology already exists. For example, smart inhalers – which track, monitor and prompt medication use – could enable a patient's asthma to be monitored year-round, rather than at an annual review appointment. This would provide a more up-to-date and accurate picture and allow for personalised care, potentially reducing hospital admissions and even preventing asthma deaths. Used consistently across a patch, it could enable NHS Trusts and commissioners to stratify risk and allocate their resources effectively.
The cumulative data from new technologies could also be also be shared with researchers, to inform new treatments and services. While we know that asthma attacks are caused when the airways constrict in response to a trigger or environment, we don't know why it affects certain people rather than others and why it does so in different ways. Such is the variability of symptoms and triggers; leading experts now think that asthma is actually an umbrella term for a number of respiratory diseases.
A better mechanistic understanding of asthma means more effective ways to diagnose and treat the various types – and hopefully, discover a cure. The current "trial by treatment" approach is crude and can lead to suboptimal care, with the risk of over-diagnosis and side effects which could be avoided. It is also an ineffective way of using NHS resources and with a new generation of promising, but potentially expensive, biological treatments entering the market there is an even more pressing need for more accurate diagnosis.
The topic of health data sharing is sensitive, and we need a continuous dialogue with citizens about where the boundaries and safeguards need to lie. In Asthma UK's new report, Data sharing and Technology: Exploring the attitudes of people with asthma, we gathered the views of over 3,000 people with asthma about the opportunities and risks of data sharing and digital health technology to transform asthma care.
Our report reveals that there is a real appetite amongst people with asthma to share their data. Almost nine in ten people with asthma in England (83%) said they supported their data being shared to improve NHS services, and a further 88% said they would happy for it to be used for further research into the condition.
The asthma population is vast and diverse, and with so many willing to share their data, this provides healthcare professionals, policymakers and scientists with the confidence to test new services and products informed by data. It also enables a much better understanding of asthma. The lessons we learn from effectively using data and health technology could also pave the way for innovations and better care for people with a host of other medical conditions.
But technology and public attitudes will keep changing. That's why there needs to be a continuous and informed public dialogue about the risks and benefits of data sharing and what is considered appropriate in terms of safeguards. Healthcare professionals need to play an active role in explaining to patients how data sharing can save lives. None of this is familiar or easy, but the NHS has a huge opportunity to take a global leadership role in revolutionising care by leveraging data and new health technologies at a scale not seen in other countries. Most of all, we hope this provides new options for the UK to improve the currently shocking death rates from asthma.
Kay Boycott
Chief Executive
Asthma UK
Tel: +44 (0)300 222 5800
Editor's Recommended Articles