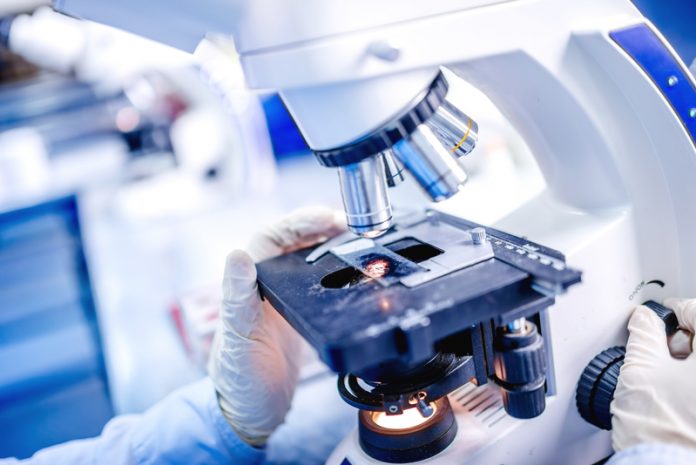 By providing the infrastructure to support drug discovery, the IMI is accelerating access to innovative medicines, as the EFPIA highlights here
Innovation is the lifeblood of the pharmaceutical industry, providing us with the potential to cross new therapeutic frontiers to bring novel medicines to market that benefit patients and deliver solutions to key healthcare challenges.
Against this backdrop, the Innovative Medicines Initiative (IMI) is working to improve health by speeding up the development of, and patient access to innovative medicines, particularly in areas where there is an unmet medical or social need. IMI does this by facilitating collaboration between key players in healthcare research, including universities, the pharmaceutical and other industries, small and medium-sized enterprises (SMEs), patient organisations, and medicines regulators.
During its first phase (2008-2013), IMI had a budget of €2bn, half of which came from the EU's Seventh Framework Programme for Research (FP7), and the other half from in-kind contributions by member companies of the European Federation of Pharmaceutical Industries and Associations (EFPIA). The total budget for IMI 2 is €3.276bn, with up to €1.638bn coming from the EU's Horizon 2020 programme, and €1.425bn in kind contributions from EFPIA companies. In addition, other life science industries and organisations may contribute a further €213m if they decide to join IMI 2 as members or as partners in individual projects. These projects envisage a public-private set-up and an honest broker (the IMI office) as a condition for success, where competitors can join forces and input from the academic and healthcare communities is needed.
Accelerating access to innovative medicines
IMI's primary focus is not on developing new medicines (although it does so for a few areas of high unmet need, such as antibiotics or vaccines for Ebola), but on providing tools, methodologies, and infrastructure to accelerate the translation process from discovery to delivery in a range of therapeutic areas. Not only does each project deliver individually excellent results that will make a difference, but the combination of tools delivered by different projects will add additional quality and acceleration power, to integrate these new solutions in healthcare practice and systems.
Here we have put together a number of projects that showcase IMI 2's commitment to accelerating discovery in the research process, many through a data-driven approach: from a better understanding of diseases, through the acceleration of discovery and validation of therapeutic targets and biomarkers, to infrastructures to enable identification of new molecules, improving clinical trials and optimising achievement of patient outcomes.
The European Lead Factory – ELF
Academics and researchers from small and medium-sized enterprises (SMEs) often have scientifically sound and progressive ideas for new therapies, but limited ways in which to develop them. The European Lead Factory (ELF) is a collaborative public-private partnership that aims to deliver innovative drug discovery starting points. It is open to all defined molecular targets in all human disease areas and offers free access to a library of up to 500,000 novel compounds, a unique industry-standard (ultra-high through-put screening) uHTS platform, and much more.
Any European researcher from academia or SME can submit a target assay or library idea to ELF's committee of independent and industry professionals to assess, under confidentiality. If it passes this phase, the applicant will receive up to 50 hits from the library, which will enable them to open up business opportunities to develop the therapy.
eTOX
When a new drug is brought to market, efficiency and safety are of paramount importance. During the R&D process, vast amounts of data are generated, much of which remains in the archives of the pharmaceutical manufacturer. The eTOX project is focused on developing a drug safety database from the pharmaceutical industry's legacy toxicology reports and from public toxicology data. It also aims to create innovative in silico strategies and novel software tools to better predict the toxicological profiles of small molecules in early stages of the drug development pipeline. The end products will be a comprehensive database with toxicity studies for thousands of drugs and drug candidates and a collection of visual software applications for toxicity prediction.
The eTOX project furthermore represents a significant opportunity for academia, as it offers a unique opportunity for collaboration with the pharmaceutical industry on a state-of-the-art topic, from a scientific perspective. It aims to ensure that duplications, time- and resource-wasting in the research process are a thing of the past.
ULTRA-DD
The number of annual drug approvals has been on the rise over the last few years, while the number of first in class therapies has remained relatively constant – often less than 10 per year. It is the level of attrition in phase 2 proof-of-concept clinical studies that remains the biggest hurdle for these drug candidates because often tests that use either simple cultures of human cells or animal models of disease are poor mimics of how diseases actually behave in humans.
ULTRA-DD has been designed to define and validate novel targets in auto-immune and inflammatory diseases by the use of patient-cell derived assays. Its goal is to deliver new tools and resources to speed up the development of truly innovative medicines, especially in areas where treatments are lacking currently, such as autoimmune and inflammatory diseases. The project is in the process of developing a suite of probes, tests and methodologies to study disease-specific research materials in depth. In addition, through one of its project partners, ULTRA-DD will work closely with related initiatives carrying out similar work on neurological diseases and cancer.
There are also a number of IMI 2 projects that aim to boost the translational research infrastructure to accelerate R&D.
SPRINTT
Frailty has a dramatic impact on the quality of life of many elderly people, rendering them at greater risk of falls and disability, while also making hospitalisation more likely. The SPRINTT project focuses on providing all the necessary information and tools for identifying and treating a specific subpopulation of older persons at risk of mobility disability (loss of independence) showing precise clinical, biological, and functional characteristics. Specifically, it aims to offer a clear, objective scientifically-based and clinically-relevant operational definition of Physical Frailty & Sarcopenia (PF&S).
At the heart of SPRINTT is a large clinical trial, designed to assess treatment options that could prevent the frail from becoming disabled and losing mobility. It will involve some 1,500 patients from across Europe and will allocate participants randomly to one of two groups, followed over two years. The first will receive a multi-component intervention, including physical activity and nutritional advice and supplements, as well as innovative technologies. The second will take part in a general health education programme.
New Drugs for Bad Bugs – ND4BB
Antibiotic-resistant bacteria kills 25,000 people in the EU every year and costs the economy €1.5bn. This is now a major global public health threat, compounded by the fact that only 2 new classes of antibiotics have been brought to market in the last 30 years and many drug developers have left the field. The €700m New Drugs for Bad Bugs (ND4BB) programme aims to bring new antimicrobials closer to patients, share information and boost research on improving the uptake (and decreasing the efflux) of antibiotics into Gram-negative bacteria, which is one of the greatest challenges facing drug discovery for Gram-negative pathogens. The first projects kicked off in early 2013, and the programme now encompasses seven projects that are starting to deliver exciting results in diverse aspects of antibiotic development.
European Medical Information Framework – EMIF
In their drive to develop new therapies, it can be difficult for health researchers to find out what digital data is available and where. IMI's European Medical Information Framework (EMIF) is developing a secure online data platform, with the help of some 50 million de-identified patient records, and also has proof of principle work in two disease areas in which it pursues the development of early biomarkers: Alzheimer's disease and metabolic disorders.
The common information platform will address the numerous challenges of handling personal health data, including ethics and data privacy. When complete, the framework should be sustainable, underpinned by a business and governance model. It will support future health data research in addition to the current research topics, potentially increasing both publicly funded academic and also industry research.
These are just a few significant examples of IMI 2's commitment to driving innovation in research to ensure that patients across Europe benefit from these new discoveries.
European Federation of Pharmaceutical Industries and Associations (EFPIA)