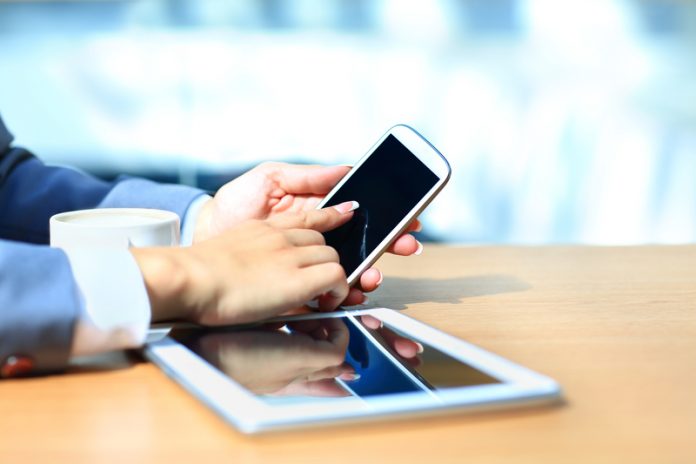 IT leaders should balance investment in innovation with cost-effectiveness on their Christmas wish list, writes Civica's director of outsourcing, Gary Bell
The festive period is fast approaching, which means that 2017 is just over the horizon. After a turbulent year, the only thing we can be certain of is that the pace of change and expectation will continue and that decisions made in 2017 will affect the success of organisations between now and 2020.
For IT teams, this means heavier pressure to find more cost effective ways to run business-as-usual, while investing in new technologies to create a competitive edge and garner as much growth as possible. With productivity a key part of the government's agenda for economic growth, as discussed in the recent Autumn Statement, IT leaders should be carefully considering what they're putting on their Christmas wish list. They must ensure that they're not only able to keep the lights on, but guarantee the New Year doesn't just start with a bang, but is productive in terms of supporting progress.
Getting support to keep the Christmas lights on
Balancing the need to keep business-as-usual alongside investing in innovation continues to be a struggle for IT leaders across the UK in both private and public sector organisations. We recently canvassed this group and over a third say their team is still not prepared to deal with the IT challenges we face in today's digital era. This may explain why almost the same amount (29%) are using external IT services to keep their businesses lights on, and say these partnerships are fundamental to their ability to do so. Allowing trusted partners to manage core IT services in this way increases productivity by freeing up internal resources for more strategic and innovative projects.
Top 'tech' presents to consider for the list
However, working with external partners isn't the only consideration IT chiefs need to make over the festive period. Just as parents rush to the shops to grab the most popular presents to avoid disappointment on Christmas morning, so too must IT departments when considering what to invest in for the year ahead. According to Gartner the top strategic tech presents (trends) for 2017 are intelligent, digital and mesh-based solutions, that learn, adapt and at times, act autonomously. It is use of these solutions which will help businesses achieve greater efficiencies, better customer experiences and set themselves apart from the pack. IT leaders must get up to speed on these if they are not already aware, and consider their specific use-case in their own businesses and that of their customers.
Convincing the budget-holding 'parents' to invest
Once you've identified your Christmas 'must-haves' for the year ahead, you need to convince your 'parents' to make the investment. This isn't always as easy as it should be. Despite general cross-industry and regional rhetoric of the value of technology, our research suggests that IT leaders still feel unsupported by their business, even though they are one of its biggest assets. 72% say they don't always get the support they need from the business to do their job to the best of their abilities. IT leaders must put a strong business case together for any presents on their list, again this is something that strategic IT partners can help with.
Ensuring you have the right skills to make the most of your gifts
Of course, securing the right solutions is only one part of the equation. You then need the right skills to implement, operate and continually evolve to make the most of them so they deliver tangible business value. Unfortunately, many organisations lack what's required to consistently manage and maintain continually evolving IT infrastructures. When we spoke to IT leaders earlier this year we found that 64% have a skills shortage within their team, with cloud migration (33%) and cyber security (30%) the areas in which they are most lacking. Another 68% say they are also struggling to hire the right people to fill these gaps so they can keep up with the pace of technology, business and end-user demands. IT leaders should be using a mix of creative recruitment tactics to entice the right talent to join their organisation, securing additional funding for learning and development programmes to upskill existing staff; and partnering with external experts.
Technology investment is not just for Christmas
As it stands, just a quarter (24%) of IT leaders feel confident that their current strategy can achieve what the wider business requires. With less than a month until the start of the New Year and economic uncertainty forcing senior business executives to embrace risk and creativity, now is the time to start writing that carefully considered list to Santa to ensure the New Year starts with a bang and that a positive pace can be maintained. After all, you can't just upgrade to the latest model or software every few months like you can with a new smartphone. These 'gifts' are long-term commitments and investments that need to be fostered as they evolve and grow in order to get the best possible results.
Gary Bell
Executive Director – Outsourcing