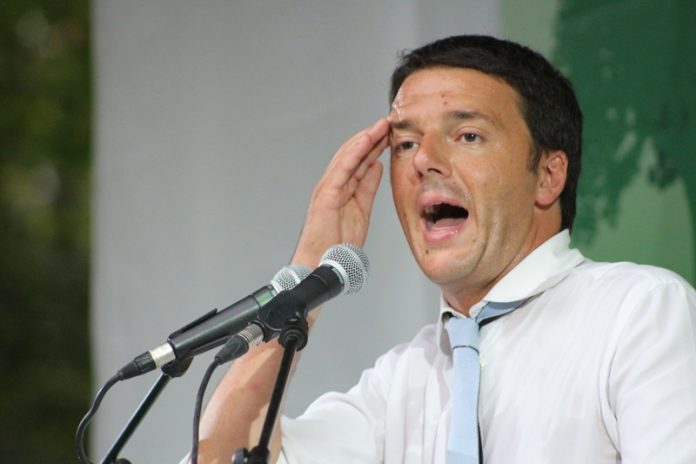 Italy's PM says the UK should not expect to have more rights than other countries outside the EU following Brexit…
During an interview the BBC, Italy's Prime Minister warned the UK should not expect to receive special treatment once it leaves the EU.
Matteo Renzi said the UK should expect to have the same rights as other countries outside the union and would not be treated favourably.
In the interview, Renzi also blamed former Prime Minister David Cameron for the vote which led to the UK voting to leave the union.
Renzi said: "When David Cameron decided to use the referendum to solve some internal problem in the Conservative party, this was the problem."
The referendum vote formed part of the Conservative's 2015 election manifesto, and was an attempt to sway UKIP voters and placate Tory Eurosceptics.
However, Renzi said that while the vote to leave was "a bad decision" but the result should be respected.
Despite voting to leave the EU in June the government has not yet triggered Article 50—the process that will begin a two-year period of withdrawal. It is thought this process might not begin until next year.
Renzi said: "It will be impossible to give to British people more rights than other people out of the EU."
Renzi was asked if there would be any flexibility relating to the position of the UK but he said this would be discussed once formal talks were underway.
"This debate will be a debate about the concept of rules in the EU but when the UK will decide to open article 50, we will discuss it," he said.
It is expected planning for Brexit could cost some £65m. Think tank the Institute for Government highlighted this figure in a new report released on Thursday [29 September]. The report also said Prime Minister Theresa May must make it clear when Article 50 will be activated.
"In the absence of a clear plan, 'Kremlinology' and off-the-cuff remarks are filling the void," it said.