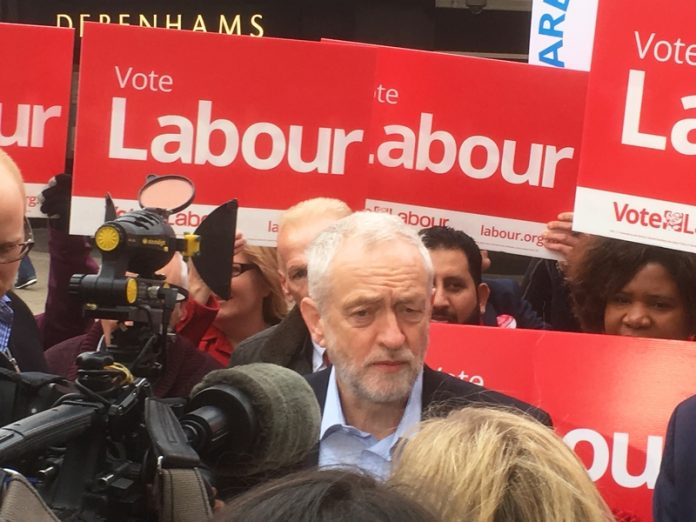 Some £48.6bn worth of pledges have been put forward as part of the Labour manifesto and will fund a range of services
As the General Election edges closer the main parties are laying out their plans for government if they are elected. Today, the Labour manifesto was revealed.
Leader of the party, Jeremy Corbyn, unveiled a raft of pledges that total in the region of £48.6bn. He said the funding would be generated using extra tax revenue, meaning those earning over £80,000 would see income tax rise to 45p and those earning more than £123,000 would see it rise to 50p. Additional funds could be raised through increases to corporation tax, a crackdown on tax avoidance, and an "excessive pay levy" on salaries over £330,000.
The extra money would be used to plug billions back into schools and the health service. Corbyn described it as a "programme of hope".
Undoing Conservative policy
The proposal was launched today in Bradford ahead of the other major political parties. It promised to renationalise the rail service and energy system; build 100,000 new affordable homes a year; and manage immigration without "bogus targets". Labour will also put to rest fears for EU nationals in the UK, offering an immediate guarantee about their status post-Brexit. He also said he would support the renewal of the Trident nuclear weapons system.
The party pledged to "act immediately to end the worst excesses of the Conservative government's changes" to the welfare system. This would see an end to bedroom tax and the restoration of housing benefits for the under 21s. Some £2bn would be spent on undoing the "worst effects" of caps on benefits.
Furthermore, provision would also be made for childcare, which would be subsidised under the Labour party's plans.
Corbyn said: "But bear in mind we've had two weeks in order to prepare all of these policy issues because of the speed in which the election has been called.
"I accept the challenge. We've produced I think a very well thought out and very credible manifesto in a very short space of time. I think we deserve some credit for that, actually."
However, Treasury Chief Secretary David Gauke said Labour's manifesto was filled with "non-funded spending proposals" and called it "nonsensical".
He also warned tax rises would "damage investment and drive away wealth creators and make the UK a much less attractive place to put jobs and investment".
Health service support welcomed
Chris Ham, Chief Executive of The King's Fund, said the commitment to extra funding for the NHS was welcomed but it wouldn't go far enough to solve the problems in the health sector.
He said: "We welcome the commitment to extra funding for the NHS and social care, which will go some way to addressing the pressures facing the NHS and reversing the decline in social care services for older and disabled people. But investment needs to go alongside reform to develop new and better ways of delivering care, rather than protecting outdated services.
"The proposal to halt sustainability and transformation plans (STPs) risks holding back essential changes to services. Labour is right that there has so far not been nearly enough engagement with the public and patients and this needs to happen, but where the case for change has been made politicians should not stand in the way.
"In the long-term, spending on health and social care will need to increase as a share of GDP to meet rising demand for services and bring us into line with spending in other countries such as France and Germany."