Dr Paul Rübig MEP from the Scientific Committee of the European Parliament (STOA) states the case for research and science as forms of life insurance for Europe in an era of globalisation
One of the most important levers for making Europe competitive in globalisation is research policy. In addition to innovation, labour market flexibility, the performance of the economy and reducing bureaucracy, science and research are Europe's life insurance in the face of globalisation.
If Europe wants to have a strong voice in the world in 50 years, we have to be at the top in science and research. Within European Parliament STOA, this is the Scientific Committee of the European Parliament, deals with all questions around research, technology and innovative developments in health or digitalisation.
For me as long-term Chairman and now 1st Vice-Chairman of STOA it was always important to advocate better networking and the utilisation of research results at European level.
The silos of knowledge are already well filled and we need to do more so that research results can be better structured and used by the general public. This means that Europe has to use and connect its pipes better to transfer this knowledge in an optimal way.
However, scientific excellence does not come from political speeches, but from the right framework and the funding of the right projects.
I am pleased that it has been possible to establish consensus between EU Member States and the EU Parliament to make more EU funds available for research from 2017 to 2020, among other things.
Through reallocation and prioritisation, a total of €6 billion will be reallocated over the next two and a half years, with a particular emphasis on increasing COSME, the EU's small and medium-sized enterprise development programme, and the Erasmus exchange programme for young entrepreneurs.
The joint statement by the Council and Parliament adopted by the EU Parliament provides that, among other things, €1.2 billion will be made available for the Youth Employment Initiative and €0.9 billion for transport infrastructure, research programmes, SME grants and the Erasmus programmes become. This concerns the remaining time of the current multiannual financial framework 2014-2020.
More budget for research and innovation is an investment in the future and it is crucial that we drive the research and development of new key technologies: micro- and nanoelectronics, nanotechnology, biotechnology, new materials, photonics, artificial intelligence (AI), quantum computing and communication have great potential for the European economy and society. And we need a focus on innovation, to translate ideas in the lab faster into marketable solutions, and the new European Innovation Council is designed to help innovators, inventors, and start-ups do just that.
Europe still lags far behind rivals in the U.S. and Asia in the development and use of supercomputers.
The joint venture, which was approved by European Parliament and the Member States in 2018, will be based in Luxembourg and, on the one hand, acquire and operate supercomputers that can carry out ten quadrillion calculations per second. On the other hand, new European technology for high-performance computers is to be developed. Currently, 20 states are involved in the project.
Supercomputers create clear European added value and are a good example of where cooperation at European level pays off. This initiative provides Europe's science and industry with access to supercomputers and data infrastructure at a high level, which is critical to the development of digitisation in production, logistics, climate research, energy, cybersecurity, new forms of medicine and many other areas.
By 2023, Europe is to become one of the world's leading supercomputing powers. The joint venture has a budget of just under €1 billion. €486 million come from the EU budget, again as much as the Member States. This should ensure the operation until 2026.
Currently, six of the world's top 10 fastest supercomputers, including the fastest, are in the U.S., two with the global number two in China and one in Japan. Europe is only ranked sixth by Switzerland.
Last but not least I am convinced that research policy is also the best social policy. Research and innovation lead to better technologies, products, and services. It is a boost for the economy that creates good jobs and increases the wealth of society and releases the labour market. Innovation also generates more tax money that the state can use for its social security net to support those who need our help.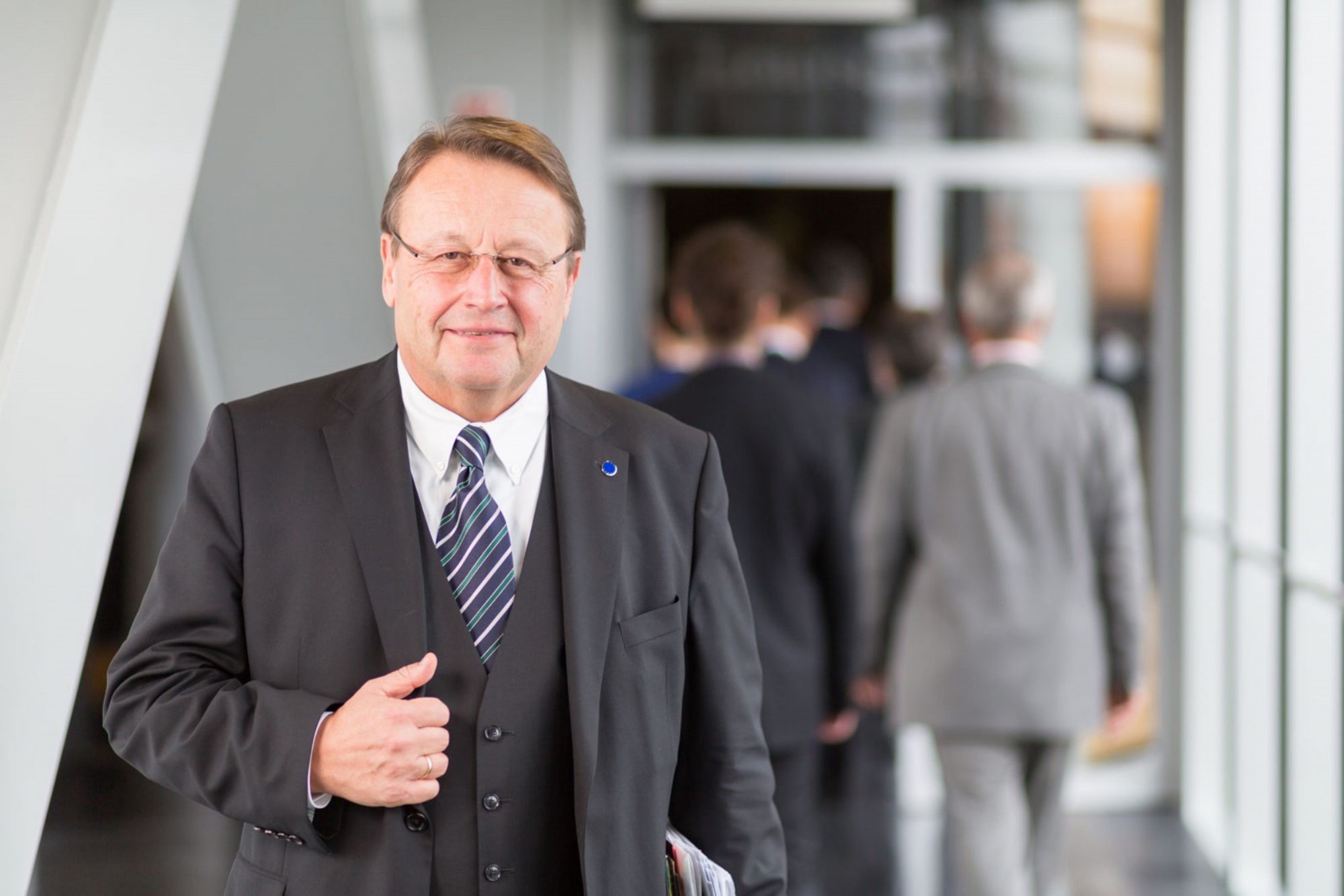 Dr Paul Rübig MEP
Scientific Committee of the European Parliament (STOA)
Group of the European People's Party (Christian Democrats)
European Parliament
Tel: +32 (0)228 45749
paul.ruebig@europarl.europa.eu
www.europarl.europa.eu/meps/en/2278/PAUL_RUBIG/home
Editor's Recommended Articles