The government is funding local authorities across the UK for cycling and walking schemes, to promote healthy travel and carbon emission reduction
Consulting with local authorities, the government is to give areas across England funding for to promote cycling and walking schemes instead of taking the car,
Supporting over 265 schemes in 60 areas
In large areas such as Yorkshire, Manchester, Devon and Leicester, the plans will help ease congestion across cities – and benefits people with their mental and physical health and wellbeing.
Supporting over 265 schemes in 60 areas
Hoping to additionally relieve pressure on the NHS, the scheme can also benefit high streets and local businesses with walking and cycling routes to connect rural communities.
Adapting the travel scheme to the local area
Successful local authorities like Barnstaple and Ilfracombe in Devon will have an unused railway track converted into a walking and cycling route.
Other authorities to receive funding include Tamworth in Staffordshire, which will use the money to enable active and safe modes of travel to schools – with consideration to safety, women and children walking to school will be considered with safer routes, and people in wheelchairs and mobility scooters will also receive street designs.
This cycling and walking scheme is estimated to generate up to 16 million extra walking and cycling trips a year.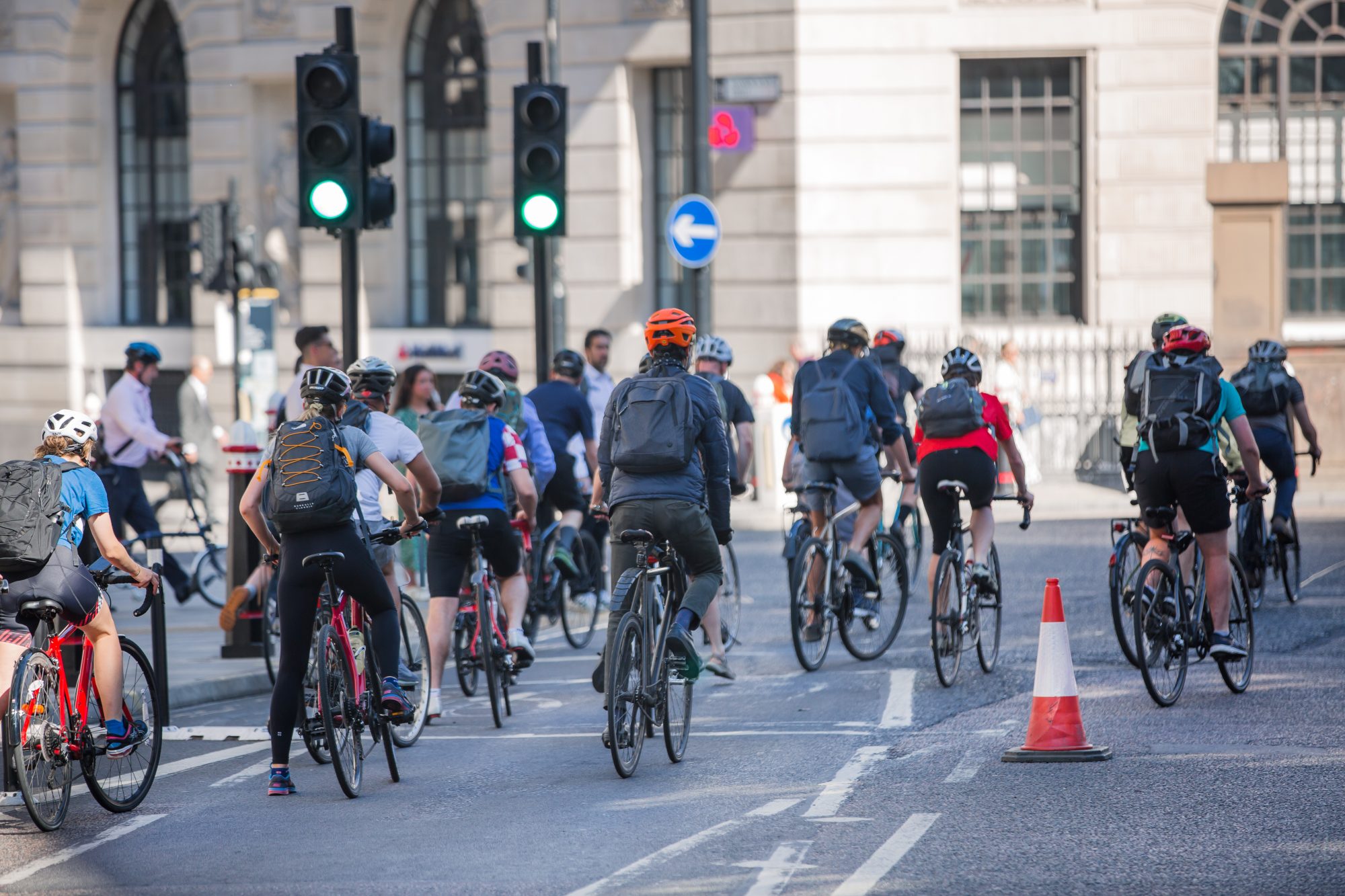 Active travel can bring £36.5 billion to boost the economy
Active travel is estimated to bring a £36.5 billion boost to the economy in a year through increased high street spending and better access to jobs, delivering on our priority to grow the economy.
The investment is set to produce 121 miles of new cycle tracks, and 77 miles of new paths and greenways and initiatives to make streets safer around 130 schools.
Government funding has meant cycling across England has increased by more than 20% in the past 10 years.
Cheaper, greener and healthier travel which also supports local businesses
Transport Secretary Mark Harper said: "We want to make sure everyone across the country can choose cheaper, greener and healthier travel while we continue to support our local businesses and grow the economy.
"This £200 million investment will improve road safety, ease congestion and ultimately improve the health and wellbeing of the millions of people choosing active travel."
"Giving millions of people the freedom of choice to walk, wheel or cycle for everyday trips"
National Active Travel Commissioner Chris Boardman added:
"By giving millions of people the freedom of choice to walk, wheel or cycle for everyday trips, this funding will help us improve public health, tackle climate change and give hundreds of thousands of children the independence to travel safely under their own steam.
"Now our focus is working with councils to get these schemes built swiftly. We'll be working together to ensure the projects are well-designed and effective, so that they bring maximum benefits to communities and help improve lives nationwide."
Editor's Recommended Articles