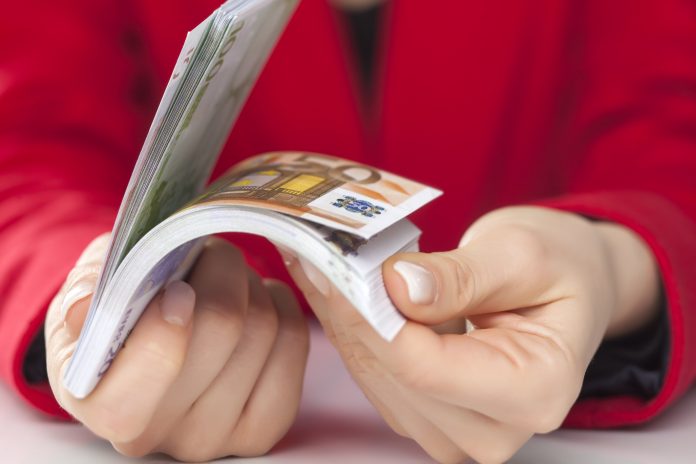 Here, Editor of Open Access Government, Jonathan Miles, investigates the responsibilities of Günther Oettinger, the European Commissioner for Budget & Human Resources in managing the European Union budget, including how it will benefit research
Günther Oettinger is the European Commissioner for Budget & Human Resources and his responsibilities include negotiating and managing the European Union budget and ensuring it invested in the best manner possible to serve the people of the European Union (EU).1
The EU's next long-term budget 2021-2027
In this vein, the most recent development here concerns the European Commission's call for leaders push towards advancing the negotiations on the EU's next long-term budget 2021-2027. This will enable an agreement to be reached by autumn 2019. The European Commission notes that time is running out and hold- up to the next EU budget is costly. Certainly, not having an agreement in time would affect researchers and farmers, students, farmers and researchers, as well as everybody else who benefits from the EU budget.
The Commission also notes that the EU's current long-term budget 2014-2020 was adopted six months too late and as such, had negative consequences for many EU citizens, in the Member States and beyond. European Commissioner in charge of Budget and Human Resources, Günther H. Oettinger notes: "Thanks to the good work of three consecutive Council Presidencies, we have already reached partial agreement on 12 sectoral files, while negotiations can start on further 16. Most importantly, an agreement on the overall framework is needed. And we need to reach it as quickly as possible – in the name of our students, farmers and researchers, among many others who count on the EU budget."
Certainly, delivering the next budget without delay means concrete impacts: tens of thousands of research jobs already in 2021 and many more in the wider economy will be created; it will enable 1,000,000 young people to benefit from an Erasmus exchange; it will permit 40,000 young people to engage in solidarity action across Europe in 2021 and; it will ensure that no less 100,000 Cohesion Policy projects start on time.
Other benefits of delivering the next EU budget on time include upping defence investments and capabilities; protecting the Union's borders against trafficking, smuggling and fraud and; assisting start-ups and small and medium-sized companies to realise their investment.2
Hosting world-class supercomputers
We continue to look ahead to the EU's next long-term budget and also the European Commission's Digital Europe Programme and note that Commissioner Oettinger said there will be a great deal of investment in world-class supercomputing and data infrastructure.
In early June 2019, we discover that the eight sites for supercomputing centres have been selected across the EU. The aim is of this initiative is to support Europe's researchers, businesses and industry to help them develop new applications in many areas, such as fighting climate change, as well as designing medicines and new materials.
We learn that high-performance computing capabilities are crucial for strategic autonomy and innovation in any field, not to mention generating growth and jobs. One benefit of them is that they are a very important part of the development of artificial intelligence (AI) and they also boost Europe's strengths in blockchain and cybersecurity.
Commissioner Oettinger comments on this new initiative, which is part of looking ahead to the EU's next long- term budget 2021-2027: "This initiative demonstrates how joint investment between the EU and its Member States in support of a common objective can contribute to making Europe a leader in a high-technology sector, bringing significant benefits to all European citizens and businesses. We are now looking ahead to the EU's next long-term budget and to our Digital Europe Programme, through which we have proposed a significant amount of investment in deploying a world-class supercomputing and data infrastructure."3
EU budget 2020
Finally, let's briefly look at the last budget that falls under the current 2014-2020 long-term EU budget, which aims to optimise funding for existing programmes and new initiatives and boost European added value in line with the priorities of the Juncker Commission. Concerning this, Commissioner Oettinger comments: "The draft 2020 EU budget is the last budget proposal of the Juncker Commission. It seeks to continue supporting EU's priorities- jobs, growth, young people, climate change, security and solidarity- and to prepare the transition to the next budgetary cycle. I invite the Council and the new Parliament to come to a timely agreement that would provide stability for the EU's future."
In closing, the 2020 EU budget will support €13.2 billion for research and innovation across Europe under the Horizon 2020, which is just a part of the €83 billion plus in commitments to boost economic growth and European regions. Certainly, the largest and final tranche of the EU research and innovation programme (+6.4% compared to 2019) – including the final pilot phase of the European Innovation Council to support top-class innovators, small companies and scientists and give them the potential to scale up rapidly in Europe and beyond.4
References
1 https://ec.europa.eu/commission/commissioners/2014-2019/oettinger_en#news
2 http://europa.eu/rapid/press-release_IP-19-2952_en.htm
3 http://europa.eu/rapid/press-release_IP-19-2868_en.htm
4 http://europa.eu/rapid/press-release_IP-19-2809_en.htm
Jonathan Miles
Editor
Open Access Government
editorial@openaccessgovernment.org
Editor's Recommended Articles