Developing a sound Mobile Device Management system is essential to minimise security risk and enhance digital mobility
The integration of mobile devices into our working lives has been revolutionary. They now feature prominently in how teams operate and interact with one another and their customers and partners.
Smartphones, laptops, and tablets have become invaluable across every industry, and whilst they have the power to maximise productivity and potential, they can also pose a significant data security risk and a headache for IT teams to control.
Developing a sound Mobile Device Management system is essential to minimise this risk and enhance digital mobility. It involves developing a robust framework to manage and secure all workplace mobile devices wherever employees are, as part of the broader scope of Enterprise Mobility Management (EMM).
Assess the current state of Mobile Device Management within your organisation
A thorough assessment of the current devices in use by your organisation and what management strategies exist should first be conducted to understand your position.
This includes whether devices are company-issued or employee-owned as part of a BYOD policy, as well as app usage and operating systems, such as Apple or Android.
Reviewing the current status quo will offer a total performance evaluation and where potential gaps in visibility and security exist. Software checks can also determine if compliance standards are being met or if they're out of date and need updating or replacing.
Additionally, devices are costly and every organisation will want to maximise the value of their investment. A 360-degree review can not only help to determine your organisation's needs and shortcomings, but it can also highlight any opportunities to reduce costs and increase efficiency.
Defining the goals of your Mobile Device Management strategy
You will now be in a good position to determine the specific goals and objectives that an Mobile Device Management strategy needs to deliver. This is important because features can vary widely between different tools.
Typically, you can view device inventory, secure devices and data, manage apps and configurations, enforce standardised device policies, and update software remotely. Some solutions even provide identity, access, and expense management.
Areas of improvement often include employee productivity, increasing customer engagement, and robust cyber security.
Depending on company circumstances and the state of current device management, goals may be split into short and long-term goals.
Short-term targets could be the general implementation of a Mobile Device Management solution, which will set up the basis of device management and immediately increase device visibility and assist device configuration. This will also provide immediate protection for sensitive data and prevent unauthorised data access.
In contrast, long-term goals will have a more visible impact on a business. Improved user experience is a common target, as this can have a knock-on effect by increasing productivity as employees can access the necessary resources to complete tasks.
Cost optimisation is also a common goal, as the centralisation of device management reduces the need for individual multiple staff members to supervise the Mobile Device Management process.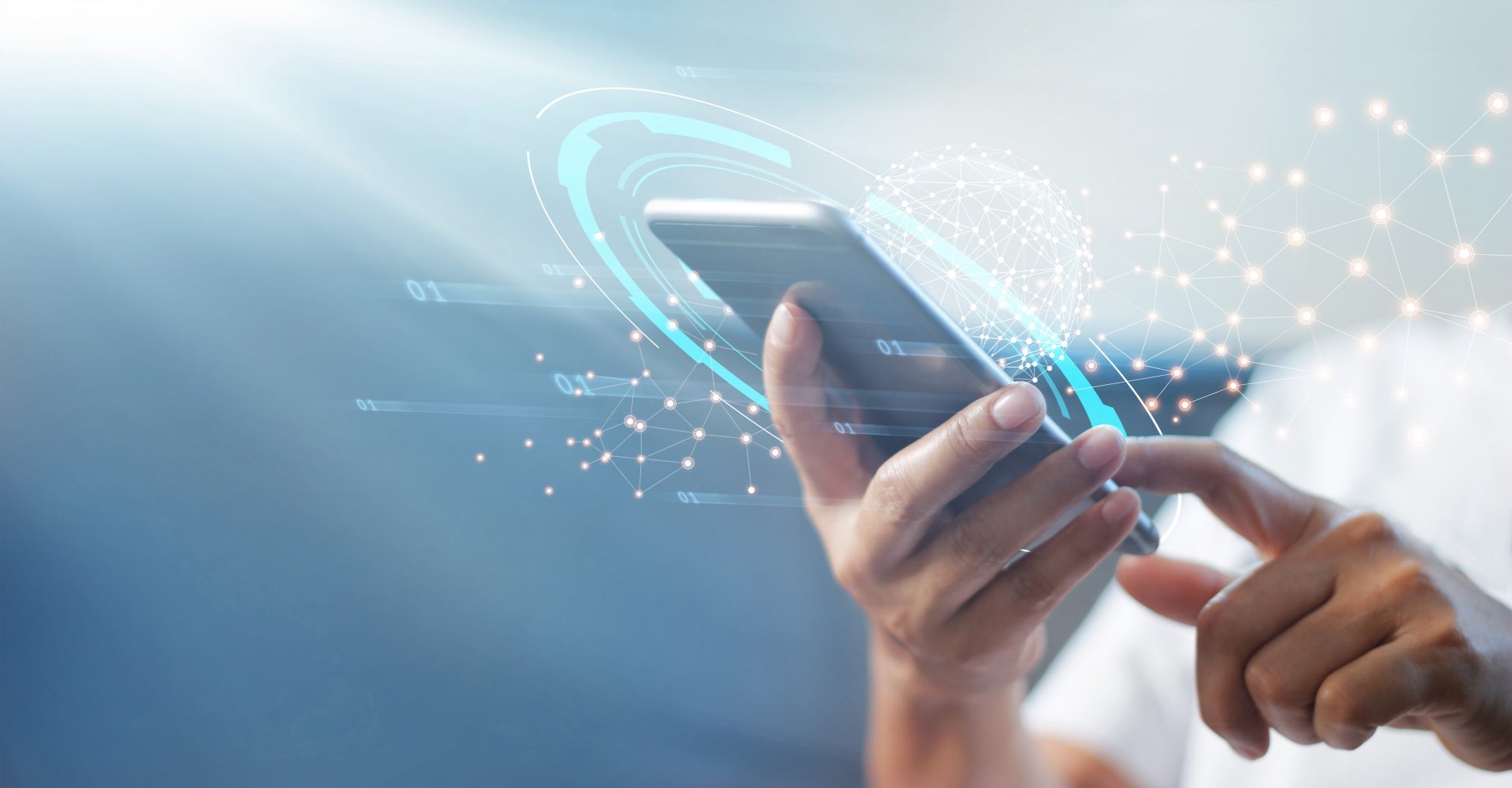 The key features of Mobile Device Management software
Selecting the best Mobile Device Management software for you is dependent on multiple factors, including the way it will be used, the set requirements of the software, the size of the company, and the budget.
There is not a one-size-fits-all solution and creating a checklist of the key features that align with your policies, needs, and budget can help you to select the best option.
Here's an overview of the seven most common Mobile Device Management (MDM) capabilities:
– Device inventory
MDM software collects various hardware and software information on devices, helping companies monitor and track company-owned and BYOD devices. You can view ownership information, installed configurations and applications, warranty and security status, current location, and more.
– Restrictions and configurations
You will have the ability to configure devices remotely, easily ensure data security and compliance and provide employees with the tools they need. MDM makes it possible to install all necessary settings (e.g., VPN, Wi-Fi) to devices and set restrictions for device usage (e.g., Single-App Kiosk mode).
– Application and content management
To be productive, employees need to have easy access to the right applications and files. With MDM, companies can manage all mobile content centrally and keep applications updated. Apps can also be easily installed or removed from the device.
– Device and data security
Various security actions can be taken to safeguard both the device and the sensitive data in it. MDM allows companies to enforce disk encryption and the use of strong passcodes and create secure containers that separate company data from personal data. And in case a device gets lost, it can be tracked and wiped remotely.
– Policy enforcement
Unified device policies help companies standardise device management, and ultimately increase efficiency and stay compliant. With different policies, companies can pre-determine which configurations, restrictions, and applications should be installed on devices, and mass-deploy these policies to a group of devices.
– Automation
Most MDM solutions support automated device enrolments through Apple Business Manager / Apple School Manager, Android Zero-Touch Enrolment, or Samsung Knox Mobile Enrolment. This allows you to deploy all necessary settings and applications to devices automatically with business policies.
– Remote maintenance
Devices can be updated and serviced remotely, meaning no visits to the IT department. Companies can save a significant amount of time as all software updates and configurations, device diagnostics, and troubleshooting can be done over the air.
How to choose the best Mobile Device Management software for you
The number of devices, and the way they are used, set requirements for device management software. There are also wide-ranging benefits and key features of different solutions as outlined above.
To choose the right MDM software for your organisation, take the time to compare different platforms and how each performs against your checklist.
Firstly, consider the operating systems it supports. Some solutions only support a specific operating system, while others enable the management of multiple OSs. With multi-platform support, businesses can manage all their devices with the same software, and employees can more freely choose the device they want to use.
Secondly, review its key features. Some will be essential, like simple device inventory to keep track of devices, basic configuration and restriction capabilities, and enforced passcode and drive encryption. Device enrolment automation and remote software updates typically become necessary as the number of manageable devices grows.
Then, consider if you require an on-premise or cloud-based solution. Most MDM solutions are cloud-based, and you can get started smoothly without investing in additional hardware.
Cloud-based solutions also provide scalability, which means that you can enrol more devices as your business grows and upgrade your plan to take additional features into use.
However, if you prefer to run systems in your own data centre (common in highly regulated industries) there are on-premise and hybrid solutions available which will need to be managed in-house.
By Jere Jutila, Director of Business Development at Miradore
Editor's Recommended Articles