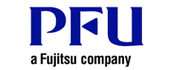 Fujitsu discuss the rise in mobile working, cloud based technology and decentralisation – changing the way we run our businesses
In recent years we've seen a dramatic shift in business as organisations have moved towards smart devices, thin clients and cloud based SaaS technology. As flexibility for workers and organisations alike has increased, we've seen workforces become more decentralised, mobile, and global.
A change in work space
The result is todays' offices are now more open plan and are often made up of hot-desks and breakout spaces. Some companies take the view that every staff member no longer needs a desk and others believe that the more staff move around and get to know one another across different teams, the more collaboration will take place. For IT departments this presents a whole range of challenges when it comes to implementing new technology tools and devices.
Hardware for mobile working
Simple questions about integrating hardware can continually frustrate already stretched IT teams. Questions like: where do we put that scanner, how can our teams access it without being wired in, what if they want to connect via mobile, and how can we integrate it with our finance (or any other teams') operations software? Further, even if these questions are answered, a complex implementation that takes up significant time and resources can have a serious impact on operating costs.
New scanner
It is with this backdrop that PFU is proud to expand its best-selling fi series with a brand new powerful scanner, designed to seamlessly connect to client systems, reduce operating costs and improve business efficiency.
The fi-7300NX provides flexible, cost effective network capture for organisations with distributed user groups and scanning needs. Complete with PaperStream NX Manager, a brand new server side software package, users can scan without access to a computer by using NFC, their own unique login, or via a smart device. The user friendly hardware offers consistent high speed scanning, and centralised management means reduced operating costs as the scanner can be updated and maintained remotely.
Our NX Manager software can also be connected to a company's own bespoke software, allowing users to integrate their scanner into existing systems and use it to automate processes and save time.
The fi-7300NX is designed for today's business environment, offering decentralised offices an integrated future. For more information, please take a look at our press release here (insert link) or get in touch at (insert contact details).