After decades of failure for Alzheimer's researchers, Lecanemab could open the door to a new era of drugs to treat Alzheimer's disease – the world's most common form of dementia
Lecanemab has proven to be the first drug with the ability to slow the destruction of the brain by Alzheimer's disease.
According to researchers, the drug known as Lecanemab only has a small effect on slowing brain deterioration; however, even this shows promise.
A turning point for Alzheimer's research
The drug would have to be administered within the early stages of the disease in order to be effective, which makes administering the drug difficult as many don't notice the disease so early.
Lecanemab is designed to attack what is known as the 'beta amyloid', a substance that builds up in the brains of people with Alzheimer's.
One of the world's leading researchers behind the idea of targeting amyloid 30 years ago, Prof John Hardy, said it was "historic."
As Alzheimer's researchers often have to deal with rejection and failure, this breakthrough, even minor, is a huge achievement that truly deserves to be celebrated.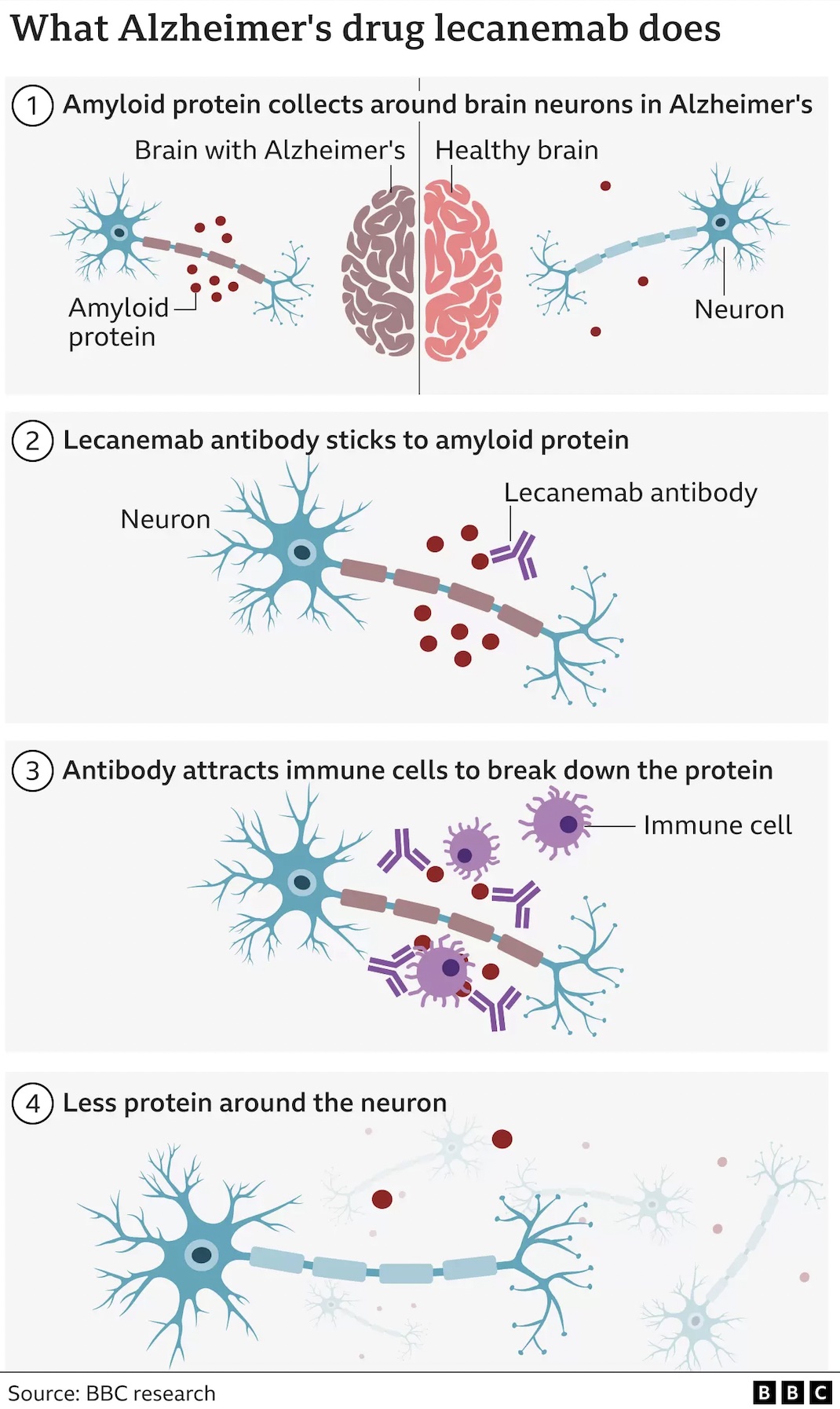 Understanding Lecanemab and its study
Amyloid is a protein that clumps together in the spaces between neurons in the brain and forms distinctive plaques that are one of the hallmarks of Alzheimer's. Lecanemab is an antibody that has been engineered to tell the immune system to clear amyloid from the brain.
Bringing together 1,795 volunteers with early-stage Alzheimer's, the study gave patients infusions of lecanemab every fortnight – the results of which were presented at the Clinical Trials on Alzheimer's Disease conference
Did the results show a breakthrough?
The disease continued to rob people of their brain power, but that decline was slowed by around a quarter over the course of the 18 months of treatment. This shows no cure but a strong potential for future innovations in Alzheimer's treatment and care.
With the current debate going on around the "real world" impact of lecanemab, the drug is being assessed by regulators in the US, who will soon decide whether it can be approved for wider use.
The slower decline with the drug was noticed using ratings of a person's symptoms.
Dr Susan Kohlhaas, from Alzheimer's Research UK, said it was a "modest effect… but it gives us a little bit of a foothold", and the next generation of drugs would be better.
There are also risks. Brain scans showed a risk of brain bleeds (17% of participants) and brain swelling (13%). Overall, 7% of people given the drug had to stop because of side effects.
Editor's Recommended Articles