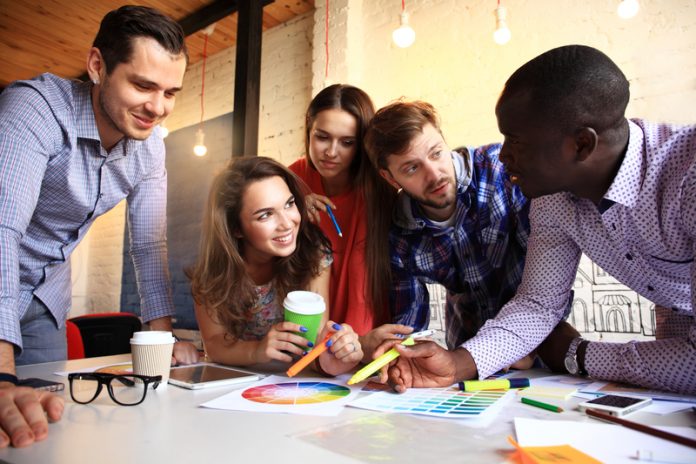 There has been a welcome drop in the number of young people in the UK who are not in education, employment or training, known as Neets
Official figures show a decrease in the number of 16-24-year-olds classified as NEETS from 808,000 at the start of this year to 783,000 in the last quarter of 2018, a drop off of 25,000. The number has lowered from 790,000 this time last year.
The data, released by the Office for National Statistics this morning, does warn however that of all young people in the UK classed as NEET, only 37.4% are classed as unemployed, the remaining 62.6% are either not looking for work and/or unavailable for work and therefore classed as economically inactive.
Today's downwards trajectory has brought welcome relief from education provider EdStart, who believes that interest in high-quality, work-based qualifications with direct leads to employment is growing, for the right reasons.
Chris Irwin, CEO of EdStart and former professional rugby player, comments: "Today's announcement that the number of young people not in education, employment or training has lowered is welcome news as it suggests that regardless of concerns over Brexit and increased pressures at schools, young people are stepping up to the mark and bettering themselves professionally and personally, for the sake of our UK employment economy.
"However, there are still thousands of young people classed as economically inactive, which is not something we want to see. We need to continue the awareness of better access to work-based qualifications which lead to jobs."
In the last two years, demand for EdStart's BTEC and Apprenticeship courses has doubled, as they have already signed up the most amount of students this year in history.
Irwin continues: "Those enrolling onto Apprenticeships and BTEC qualifications are breaking the traditional cycle of high school, to college to University, but these options work so well for those struggling with the motivation or finances to progress themselves personally and professionally, with the aim being that by this time next year, we will see the NEET number lowering."
Jo Bibby, Director of Health at leading independent charity the Health Foundation, who are conducting an inquiry into the future health of young people in the UK, commented on the new figures:
"Fulfilling work that offers scope for career growth and development is one of the core building blocks needed for a healthy future. While it is encouraging to see the number of young people in education, employment or training is rising, what these numbers don't reveal is how many are in insecure or poorly paid work or are not gaining the right skills for our rapidly changing workforce.
"We know that zero hours contracts, which have been linked to increased stress and poor health, are on the rise and young people make up a third of those in this sort of work. This generation also earns less than their parents did at the same age. We believe more needs to be done to support young people in this area, that's why our Young people's future health inquiry is exploring what is needed to help them access education, training and secure employment to ensure their future health and a prosperous society."
Editor's Recommended Articles