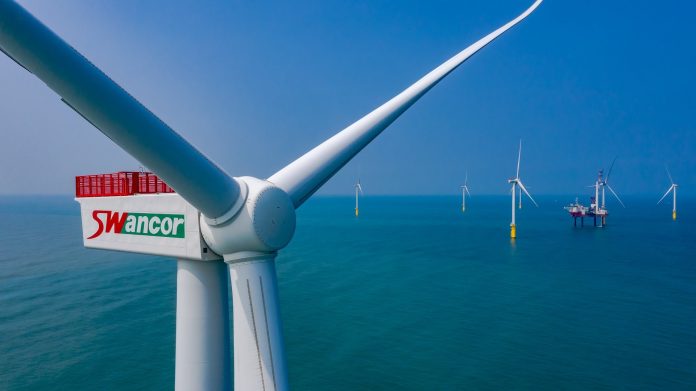 Making waves with offshore wind power in Taiwan, Global Aqua Survey Ltd discuss their involvement in the construction project which is fast taking shape
In Taiwan, the first phase of the 20 wind turbines (Formosa 1) for offshore wind power, which is led by Swancor and Macquarie, was completed on 9th October 2019. Since 2015, Global Aqua Survey Limited had been contracted as the main supplier conducting geophysical surveys, including those for environmental impact assessment, seafloor mapping surveys, and cable route surveys.
Construction of the second phase of offshore wind power began at the end of May this year.  The fan blade materials are a resin manufactured by Swancor, which was shipped to Taiwan after the manufacture of Siemens in Denmark. The first turbine foundation was installed on 24 July. Since the start of construction, offshore installations have been facing four typhoons, overcoming weather and ocean waves and other challenges; finally completing installation of the second phase of the last wind turbine on October 9.  A total of 20 wind turbine installations have officially been completed, and will gradually enter the power generation trial phase. The installation of 22 wind turbines for offshore wind power will have been installed and are expected to be officially traded by the end of the year.
"The completion of the installation of all the fans in the offshore wind farm is an important project for the offshore wind power generation in Taiwan since 2015," said Tsai Chaoyang, chairman of Swancor. This is also a major milestone for Taiwan's offshore wind power industry. Swancor is pleased to be able to start supplying green power to Taiwan by the end of this year after the announcement that the wind turbines of the offshore wind farm have been fully installed and the fans are being commissioned one by one. Global Aqua Survey Limited are proud to be a major partner in the initial phase of the construction, and will be a survey company conducting underwater foundation inspection for maintenance purpose.
The second phase of wind power installation, a total of 20 6MW wind turbines, will have construction operations carried out by 3 major contractors: Belgian Jan De Nul is responsible for underwater infrastructure and submarine cable engineering, Siemens is to provide 6MW wind turbines and maintenance, Fortune Electric is responsible for onshore substations. More than 100 offshore wind farm experts are involved in offshore wind power project teams and construction teams.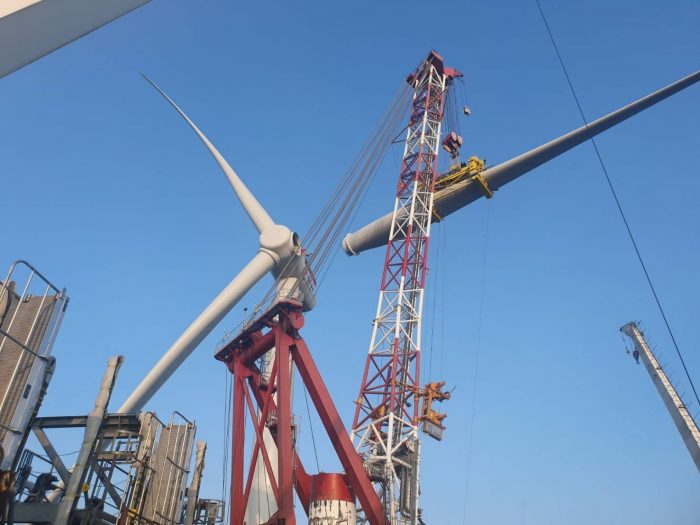 Formosa I is Taiwan's first commercially large offshore wind farm, with a total generating capacity of 128MW and an annual capacity of 128,000 homes.