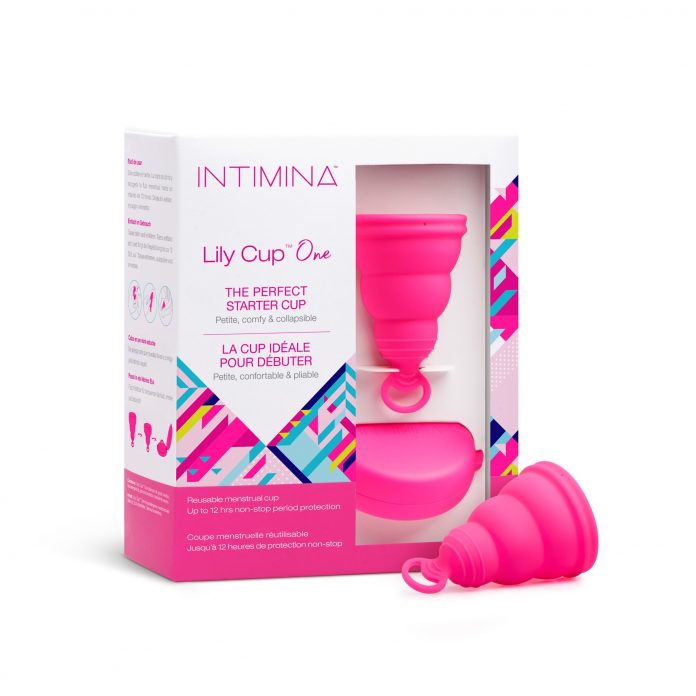 Intimina is asking the nation to #pledgewithblood to help spread the word about poor menstrual hygiene and remove the stigma attached to the issue
Can you imagine not having access to menstrual health products when you need them the most? On those days when it's most important to stay clean, comfortable and dry? Neither can we!
Ahead of Menstrual Hygiene Day, Intimina has announced the Pledge With Blood campaign, to support girls and women around the world by donating a Lily Cup One every time one of their products is purchased.
The declaration from the brand comes as the company hopes to help build awareness about the fundamental role that good menstrual hygiene plays in enabling women and girls to reach their full potential in life.
The end goal? Making it easy for women, regardless of their age or location, to be able to access reliable information and practical solutions for all their intimate health needs.
Nora Zukauskaite Marketing & Communications manager commented: "The issue is in many developing countries is that there is still a taboo around menstruation, and too many girls and women still don't understand menstruation fully or how to deal with it. These women also lack the suitable and necessary products to manage their menstrual hygiene, which can often lead to infections as well as the anxiety around potential stains keeping some women at home for as many as five days every month.
"We want to put an end to the shame and confusion that such a natural bodily function poses, and encourage women to celebrate their periods this Menstrual Health Awareness Day."
This is a code red to action, asking women across the UK to join Intimina's sisterhood on International Menstrual Hygiene Day On May the 28th and pledge with blood for a better period future – for every woman.
To make your donation, use code PLEDGE4HER when you buy an Intimina cup, and Intimina will donate one Lily Cup One to another menstruating woman around the world.
Editor's Recommended Articles