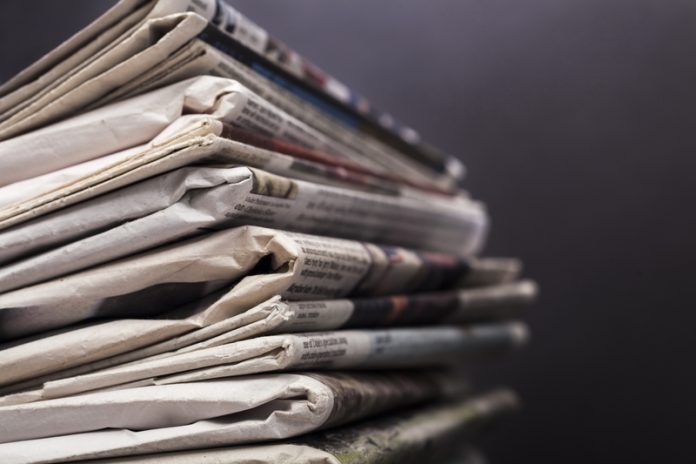 Theresa May has launched a new review that will investigate the UK's press organisations
Democracy in the UK has always benefited from impartial journalism such as the fifth estate. But in recent years, the way in which we consume media has dramatically changed.
Whilst many news organisations flourish through their online platforms, since the rise of the internet, print journalism's figures have fallen significantly.
A panel of experts yet to be appointed, will lead the new governmental review, which will take an in-depth look into national and local papers to analyse how well they have adapted to the digital-sphere.
The report will take into account, the impact leading media organisations such as Google and Facebook, have had on the industry.
By stepping in, the government aim to ensure the production of high quality journalism by looking at ways they can clamp down on low quality / 'fake news' pieces in the hope of diminishing any financial gain associated with the content.
DCMS Secretary of State Matt Hancock said:
"Robust high quality journalism is important for public scrutiny and underpins democratic debate – but as print circulations decline and more readers move online, the press faces an uncertain future.
This review will look at the sustainability of the national, regional and local press, how content creators are appropriately rewarded for their online creations, and ensure that the UK has a vibrant, independent and plural free press as one of the cornerstones of our public debate."
The review will also examine the ways in which organisations collate and distribute their reader's data.
In addition to outlining any potential problems, the review will offer suggestions and advice on how to improve and sustain the progression of the industry going forward.
On the announcement, David Dinsmore, News Media Association chairman said:
"This review acknowledges the importance of journalism in a democratic society, the vital role that the press takes in holding the powerful to account and producing verified news which informs the public.
Viable business models must be found that ensure a wide variety of media are able to have a long and healthy future. This review on a sustainable future is very welcome."
Editor's Recommended Articles