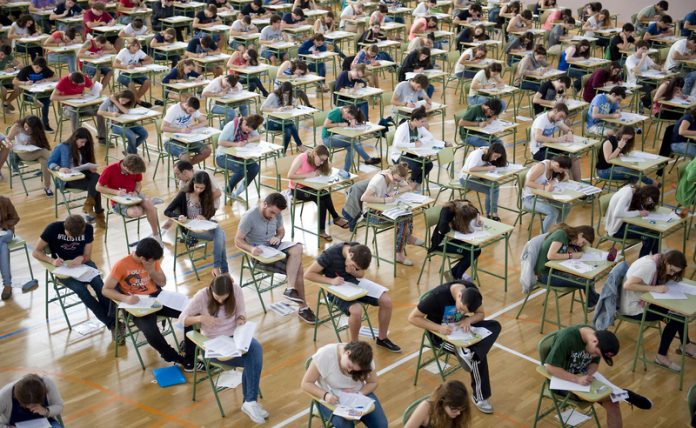 New research suggests that the very poorest children in the UK falling further behind their peers is at its lowest level since 2007
Research carried out by the Education Policy Institute (EPI) has found that England's poorest children are 2 years behind more privileged pupils when they come to sit their GCSEs.
The report, 'Closing the Gap', analysed children who had received free school meals for 80% of their secondary school education, as well as those who had been eligible for free meals at some point.
The EPI analysed official GCSE data as well as results from other tests, with researchers displaying the results in terms of 'months ahead' or 'months behind', for ease of understanding.
There were variations in different parts of the country, with areas like Hackney experiencing a gap of 8 months, and the Isle of Wight seeing a gap of 2 and a half years.
They found that the gap between advantaged and the UK's poorest children had widened from 0.3 months behind to 24.3 months behind over the last 10 years, which education secretary Justine Greening called a 'crisis of social mobility'.
Closing the gap
The study also suggests it will take 50 years to reconcile the difference between development rates unless the speed at which they are currently narrowing picks up.
Shadow Education Secretary Angela Rayner called the findings 'deeply concerning', but said they 'unfortunately come as no surprise'.
She, along with the heads of the NUT (The National Union of Teachers) and NASUWT (the Teachers Union), blamed austerity measures for the gap.
The Department of Education has promised a £2.5bn investment through the Pupil Premium to help schools boost social mobility.
The report offered some advice for a positive change, saying:
"This is not a new societal problem. The disadvantage gap has been entrenched in our education system for generations."
"The success of London provides us with evidence that a sustained focus, investment, and political will can lead to significant improvement and a real breakthrough for poor families. The challenge now is replicating the success in London elsewhere in the country."