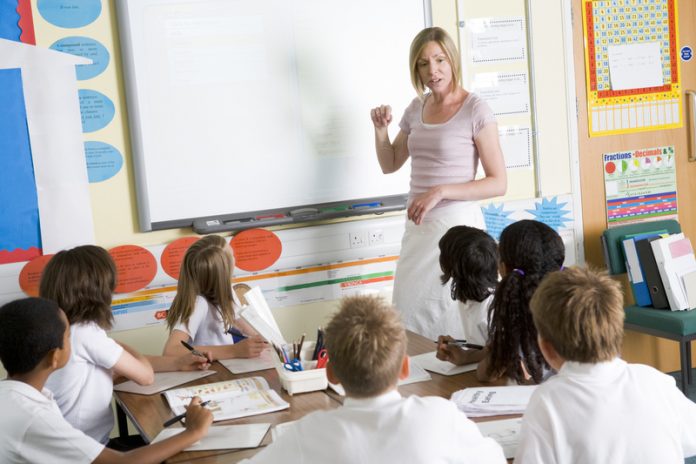 An extra £1.3bn has been promised to schools in England over two years following pressure on the government over funding shortages
However, the extra money is to be taken from elsewhere in the education budget, such as spending on free schools and new buildings.
The announcement from the Education Secretary, Justine Greening comes after Conservative MPs complained that Theresa May's failure to deal with concerns about struggling schools cost the government its majority in the election.
In a statement to Parliament, Greening said that she believes that the additional investment would help to deliver historic reforms to the funding system, balancing fairness and stability for schools.
She told MP's that this additional money was a "significant investment" and would help to "raise standards, promote social mobility, and give every child the best possible education."
The Education Secretary also confirmed that a new National Funding Formula will be introduced in 2018, ending the unfair postcode lottery on school funding.
Greening said that the new funding formula would replace a current funding system that was "unfair, opaque and out of date."
The new funding formula is expected to:
Increase the basic amount that every pupil will attract in 2018-19 and 2019-20;
Allow for gains of up to 3% per pupil for underfunded schools for the next two years;
Provide at least a 0.5% a year per pupil cash increase for every school in 2018-19 and 2019-20; and
Continue to protect funding for pupils with additional needs, as proposed in the consultation published in December.
She told the House of Commons, "We recognise that at the election people were concerned about the overall funding level in schools, as well as its distribution, and as the Prime Minister said, we are determined to listen."
However, Labour's shadow educations secretary, Angela Rayner, said: "This is all being funded without a penny of new money from the Treasury.
"They are not committing any new money and have not been clear about exactly what programmes they will be cutting to plug the funding black hole."
Greening, however, who has hailed the cash as the biggest increase in schools funding in a decade, is among ministers to have apparently called for more cash for her department – but apparently failed to convince the Chancellor to provide extra funding.
Geoff Barton, the leader of the ASCL head teachers' union, told BBC News that the investment was a "step in the right direction and an acknowledgement of the huge level of concern around the country on this issue."
But he did say that schools would still have to see the implications of the money being "saved from elsewhere in the education budget".