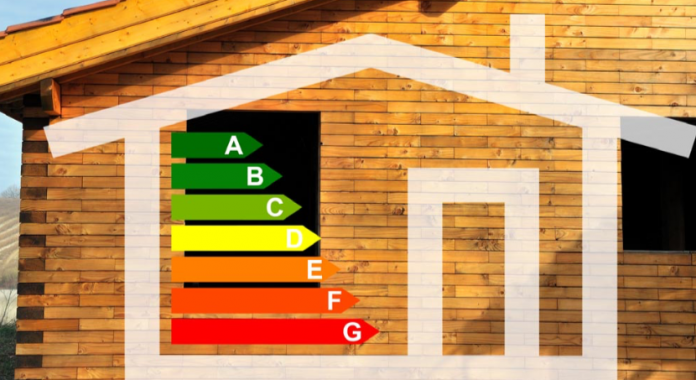 Here, Open Access Government Editor Jonathan Miles, examines the priorities of Business Secretary Kwasi Kwarteng when it comes to spearheading energy efficiency for homes, transport and electrical products
Here, we'll examine energy efficiency in homes, transport, plus electrical products. These aspects of energy policy are part of the responsibilities held by the Secretary of State for Business, Energy and Industrial Strategy, The Rt Hon Kwasi Kwarteng MP, appointed to this role on 8th January 2021. (1)
Cutting energy bills
In March 2021, we find out about a UK-wide home upgrade that aims to save households up to £450 a year on their energy bills. £562 million of government funding enables no less than 200 local authorities to fund an upgrade of the UK's least fuel-poor and energy-efficient homes. Cavity wall, underfloor and loft insulation, plus replacement gas boilers with low carbon alternatives like heat pumps where appropriate are included. The installation of solar panels for social housing helps those on low incomes to make green energy to power their homes.
Kwasi Kwarteng commented on the aforementioned energy efficiency promoting scheme: "We are ensuring households across the country enjoy warmer homes that are cheaper to heat and emit fewer emissions – all while creating new work for local plumbers, builders and tradespeople.
"This is an initial down payment on the UK government's plan to invest over £9 billion into eradicating fuel poverty, improving the lives and homes of low-income households. This is yet another important step we are taking to eliminate our contribution to climate change and build back greener from the pandemic." (2)
Energy efficiency in transport
On the subject of energy efficiency, it was reported earlier this year that significant investment is taking place to promote energy-saving technology in many types of vehicles, helping towards the aim of a green economic recovery. Thanks to no less than £54 million of funding heralded by Kwasi Kwarteng, a new generation of hydrogen-powered buses and electric trucks will secure almost 10,000 jobs in the UK and save carbon emissions. Such investment will help the UK to "build back better and greener from the pandemic", in the view of the Department for Business, Energy & Industrial Strategy.
Kwasi Kwarteng gives insightful remarks about the enormous benefits of the UK investing in the aforementioned technology. "The UK is leading the world by developing cutting edge technology that will help to tackle climate change and lead to a green, competitive future for our automotive supply chain.
"These projects will not only help accelerate the wider application of greener technology in lorries and buses, but will also help generate the high-skilled jobs to level up communities across the UK while ensuring we build back greener from the pandemic." (3)
Reducing carbon emissions & energy consumption
Plans to deliver the world's first low-carbon industrial sector were announced by Kwasi Kwarteng earlier this year in a blueprint, including reducing emissions from hospitals, industry and schools. This builds on the Prime Minister's 10 Point Plan for a Green Industrial Revolution. The blueprint incorporates the UK moving towards greener energy sources, for example, by switching from fossil fuel sources to low carbon alternatives before 2030, helping industry to increase its use of low carbon energy sources to approximately 40% of their total energy consumption. The government will also introduce new rules for measuring the carbon performance and energy of the UK's largest industrial and commercial buildings, such as factories and office blocks in England and Wales.
Kwasi Kwarteng provides his thoughts on these crucial measures to reduce the UK's emissions and energy consumption: "Ahead of COP26, the UK is showing the world how we can cut emissions, create jobs and unleash private investment and economic growth. Today's strategy builds on this winning formula as we transition low carbon and renewable energy sources, while supporting the competitiveness of Britain's industrial base.
Editor's Recommended Articles