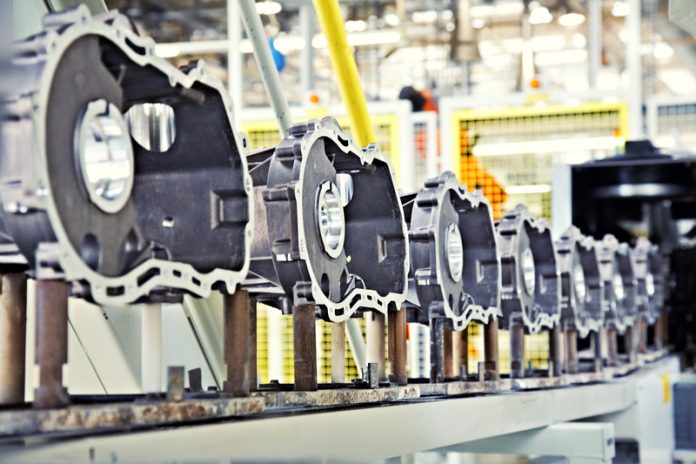 Transformative manufacturing and other areas will gain from the government's new industrial strategy, as Innovate UK's Simon Edmonds explains
The support for business-led innovation announced by the Chancellor in the Autumn Statement was potentially game-changing. The national productivity investment fund will provide an additional £4.7bn by 2020-21 in R&D funding.
The new industrial strategy challenge fund, in particular, is a substantial increase in the amount of grant funding available to businesses through Innovate UK, which is very good news for businesses across all sectors developing transformative manufacturing and materials capabilities. It will also bring value and benefit to the UK economy where the UK ranks as the 9th largest producer in the world, representing 2.7 million jobs.
This significant increase in funding will mean that we can achieve even greater impact from our support for UK businesses. I am always pleasantly amazed at the sheer depth and variety of projects that Innovate UK supports, and most importantly the impact they are generating on the economy and their sectors. Some firms have grown dramatically or entered new markets. Some have attracted major new investment or floated their business.
Over the last year, it has been a privilege to meet with many of these companies, and see the impact and results from our support.
Help for innovative companies
At last September's Low Carbon Vehicles Show, the Industry and Climate Change Minister Nick Hurd MP unveiled Delta Motorsport's new low-cost micro-turbine technology that can help electric cars match petrol or diesel-powered equivalents for range. This was developed in a £3.1m collaborative R&D project, co-funded by the Office for Low Emission Vehicles (OLEV) and Innovate UK. Moreover, the Minister saw a large variety of Innovate UK funded projects on display at the event.
The Delta project demonstrates the potential for UK SMEs to develop game-changing new technologies in the low carbon vehicle sector. Another good example is our support for automotive manufacturer Jaguar Land Rover on their REALCAR project which enables lightweight automotive body structures to be built using aluminium sheet derived from lower-cost, energy-efficient, recycled sources. The videos we produced with JLR and its partners last year illustrate this project excellently.
These are just some of the 7,600 innovative companies Innovate UK has helped since 2007 to bring new ideas, products and services closer to market. We support businesses wanting to innovate in 2 main ways – by funding their ideas, and by connecting them.
Over the last year, our approach evolved to provide, in each of our 4 sector groups, a single innovation funding stream with competitions which are much broader in scope than we have previously organised.
Our first manufacturing and materials competition of this type provided £25m in funding to UK manufacturers. Sixty-four projects involving around 170 partners were successful in this competition. The quality of applications from manufacturers across the country was of an exceptionally high standard, which shows the appetite of our businesses to innovate and grow. The competition was particularly focused on helping SMEs in the manufacturing and materials supply chain, supporting them to scale up and become more productive.
Successful projects included:
The Distributed Factory – developing a system for distributed manufacture of office furniture using manufacture-on-demand to enable local producers to compete with the global competition;
Medical Wireless Sensing Ltd – developing a metamaterial to enhance the signal from MRI scanners to speed up diagnostics or improve resolution;
REALCAR 3 or the REALITY project – follow up to JLR's successful project mentioned above;
West of England Textiles Ltd – development of a novel process to improve the quality and competitiveness of British woollen cloth. The aim is to increase the market share of British woollen cloth against imports.
Getting ideas to market more quickly
Funding excellent projects like these is only part of what we do. We connect entrepreneurs, researchers, investors and our partners in government to help firms identify longer-term high-value manufacturing and materials innovation and export opportunities. So we can help these businesses bring their ideas to market more quickly.
We also provide sources of expertise, equipment and investment for manufacturing innovation and commercialisation through the High-Value Manufacturing Catapult – our world-class network of seven technology and innovation centres throughout the country.
We are also a key delivery partner; the government is heavily supporting automotive and aerospace research, development and technology through the following partners:
Our aim is very clear: To enable UK businesses across all sectors to develop transformative manufacturing and materials capabilities that are flexible and resource-efficient. This will ensure leading-edge products are manufacturing-ready and that the value of UK manufacturing and materials innovation benefits the UK economy.
Simon Edmonds
Manufacturing and Materials Director