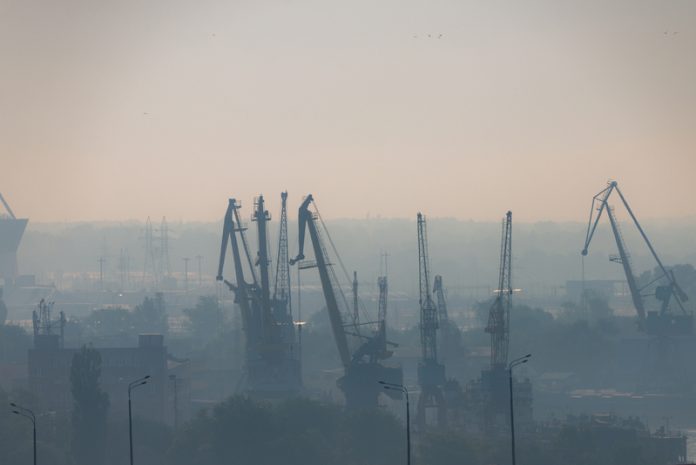 According to the Finnish Environmental Protection Act, municipalities are responsible for enhancing air protection within their region. Turku is a regional capital of the third-largest urban area in Finland and an important business and cultural centre. The City of Turku must, therefore, organise the necessary air quality monitoring system in the area.
Co-operation group as a key
In 1988, the Turku Region Air Protection Co-operative Group was established. Through this group, ambient air quality monitoring was initiated in 1989 in 7 monitoring stations, using sulphur dioxide analysers. Today in total 8 air quality monitoring stations and a weather station operate in an urban area with 275,000 inhabitants. The substances that are measured are sulphur dioxide, nitrogen oxides, thoracic particles, ozone and carbon monoxide.
The co-operative group consists of the environmental authorities of Turku, Raisio, Naantali, Kaarina and Parainen, together with 12 industrial partners encompassing the energy industry, oil refineries, shipyards, harbours, the building materials industry and others. The enterprises' willing to participate is based on their environmental permits, which oblige them to monitor the effects of their emissions on the ambient air.
Strong decline in emissions
In the Turku region, the pollution of the ambient air is caused by the sources in the region as well as transboundary emissions. Since the beginning of the co-operation, the emissions caused by energy production and industry have declined strongly, due to the centralisation of the energy production (e.g. district heating), reduction of the sulphur concentration in fuels, and the air protection investments in the larger plants. The most significant factor in reducing air quality is road traffic. Even though the quantity of the emissions from road traffic is lower than the energy production and industrial emissions, road traffic emissions have a greater impact on the ambient air due to the low altitude of their emissions.
Nowadays, the worst air quality occurs during the spring when the concentrations of thoracic particles might exceed limit values, due to the road dust. The problem is enhanced by winter sanding and depressed by dust suppression and street cleaning later on in the spring. In winter the national guideline values set for the nitrogen dioxide may be exceeded. However, when compared to the other European air quality monitoring results the pollutant concentrations in Turku are low.
Miika Meretoja
Air Protection Specialist
City of Turku – Environmental Division
Finland
Tel: +358 2 330 000
ymparistotoimiala@turku.fi