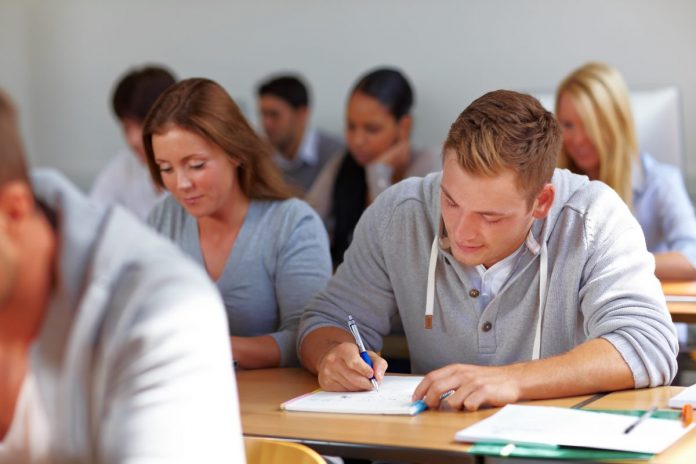 According to a survey the number of students who think that university is good "value for money" has fallen
The Student Academic Experience Survey of 15,000 students shows that only a third of UK students think they get good "value for money" from their university course.
The survey also suggests that a lack of teaching hours for some courses is causing this sense of disappointment.
Produced by the Higher Education Policy Institute and the Higher Education Academy, the survey shows a gap between high levels of satisfaction with their course and falling levels of students believing that they are getting value.
According to the survey good perceptions of good value for money have fallen from 37 per cent from 53 per cent in 2012 – with the lowest perception of value for money being in England (32 per cent) where the tuition fees are up to £9000 per year.
However, in Scotland where students don't pay any tuition fees, the figure for getting good value is about 65 per cent of students.
If universities can show that they have high-quality teaching, the government is proposing that tuition fees are increased above £9000.
Universities Minister Jo Johnson says universities must respond to students with a "sharper eye for value."
Nick Hillman, Director of the Higher Education Policy Institute, said: "students really care about contact hours."
The survey revealed that student satisfaction is linked to the quality of teaching staff and a sense of value seems to be connected to contact hours with staff, in seminars and lectures.
Courses that are being rated as less good value include ones with a low level of contact hours, such as history, English, languages and social sciences. This is compared to classes with longer hours of structured study, including physical sciences, engineering, and medicine.