The Institute of Economic Development (IED) puts forward the case for supporting economic development practitioners in local government
Many economic development practitioners in local government who are tasked with the delivery of critical agendas, such as growth and regeneration, say they lack general knowledge about the profession. They are also concerned that they have insufficient local knowledge and skills needed to make a difference to their communities.
This is the key finding of new research from the Institute of Economic Development (IED), the UK's independent professional body for economic development and regeneration practitioners serving local and regional communities.
In our survey of practitioner challenges, resourcing (especially in terms of department capacity) was cited as the single biggest concern by over a quarter of local government respondents. Others reported challenges in relation to the political environment, policy, funding, organisational culture and their ability to directly support businesses. However, more than a third of respondents (35%) specifically identified gaps in their local knowledge and skills and general knowledge of economic development as the biggest barrier to effective practice.
I must stress this is no fault of, nor should it be interpreted as a negative reflection of, practitioners. The painful reality is that economic development remains a non-statutory function in local government and this is not helpful for improving the UK's prosperity productivity and competitiveness – this must surely change.
It also shines a light on a more complex challenge, with economic development being such a broad sector and discipline it can be hard to define. But what I'm seeing, and what I'm hearing by talking to others in the sector, is that many professionals working 'on the ground' are being thrown into roles in local authorities without necessarily having the required comprehension, knowledge and skills-set for being an effective economic development officer.
The apparent lack of general knowledge about economic development can, in part, be explained by many individuals being new to the profession and an acknowledgement of the learning required on an individual basis. The issue around local knowledge and skills, particularly around local initiatives and funding programmes, is more surprising. This suggests the need for improved communication at a local level. What we should all be in no doubt about is that the recognition of a lack of knowledge and skills is a major issue for the effectiveness and success of economic development interventions.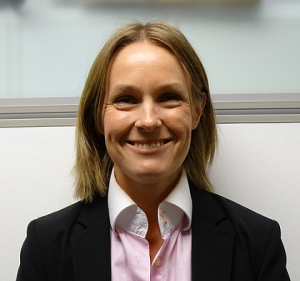 The changing economic climate
In a climate of shrinking budgets, continually limited resources and the delivery of an arguably critical but non-statutory service, staff must not only be equipped with the appropriate tools to deliver economic development but must also have confidence that their colleagues and those partners they rely on are equally well equipped. What I'm hearing is that staff are not always being given the tools to do their job effectively.
So, what be done about it? Well, firstly we need to act on this feedback. Respondents to our research reported that a lack of formal learning and knowledge sharing with peers creates further barriers to gaining sufficient knowledge. Yet 46% said that professional development was 'very important' to them and a further 37% said it was 'somewhat important'. Our Economic Development Skills and Demand survey, published last November, also highlighted issues around training and development not always being provided due to lack of budget and we called for this to be "higher up the priority list".
So, we are taking the bull by the horns ourselves and are now developing new bespoke training opportunities for economic development professionals. Aligned to our flagship Excellence in Economic Development standard, which is available to public and private sector organisations, we are creating a professional development offering for economic development practitioners that will directly address their issues.
Specific knowledge gaps that were identified around alternative funding models, inclusive growth and place competitiveness are top of our agenda – and we hope this will meet some immediate development needs. We're keen on partnership, and welcome approaches from organisations that want to get involved in sharing their training needs for us to respond to or to work with us to create effective training programmes.
The issue around economic development being a non-statutory function in local government is a longer-term challenge. However, this is something we urgently need to address and the IED will be campaigning for over the next 12 months.
Suzanne Malcolm
Director
Institute of Economic Development
Tel: +44 (0)1925 730 484
info@ied.co.uk
www.ied.co.uk
www.twitter.com/theIED
Editor's Recommended Articles