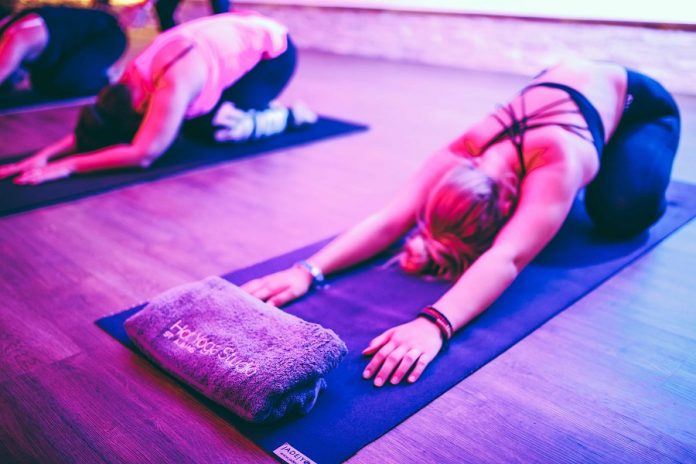 Over the past decade, local authority leisure facilities have revolutionised how they operate. Here, Cheryl Hersey, of Action PR Ltd explains
Local authority leisure facilities are becoming more impressive, in many cases starting to rival those in the private sector. Around 75% of councils have outsourced leisure provision to third party operators – compared with less than 50% 20 years ago – and with it we've seen a rise in standards as they become self-sustaining profit-making entities.
Ageing leisure stock is being redeveloped or replaced and it's bringing opportunities for additional revenue streams, a wider variety of facilities as well as more forward thinking or less traditional activities. It's an exciting time for leisure operators and their local authority partners.
The changing landscape
One of the first things you notice upon entering a renovated or newly built leisure centre is the difference in quality compared with a decade ago. From the buildings themselves to how they are fitted and kitted out. When it comes to changing facilities, showers, lockers and gym equipment, there's very little to separate the private and public sector today.
"Many of our centres surpass the private sector in terms of quality of facilities and breadth of offering," says Duncan Jefford, Regional Director for Everyone Active who operate 150 leisure centres across the UK. "It's typical to find a pool, 25m or longer, indoor climbing, gyms with over 100 stations and multifunctional studios. We're also starting to introduce more high end spa facilities and hot yoga studios into our facilities.
"Service is an area which allows us to create a point of difference from both budget gyms and other local authority leisure operators," continues Jefford. "We have higher colleague ratios and invest more in staff training than our competitors, this represents a significant change from where the local authority sector was 10 or even 5 years ago."
Facility mix is changing in line with activity trends and we're seeing more non-traditional facilities such as indoor climbing, trampolining and even BMX tracks being incorporated into both new builds and renovations.
"More people want to exercise outside which is both a challenge and an opportunity for the leisure sector," says Jefford. "We are viewing our new build and redeveloped leisure centres as community hubs from which you can choose a multitude of workout options, whether that is a gym workout, an outdoor running club or an indoor or outdoor triathlon session, there is something for everyone. This protects revenue while increasing participation, it's win, win."
Investment = profit
Ultimately, local authorities have realised that there is money to be made from investing in leisure. Historically, local authorities paid leisure operators to run their facilities, now forward-thinking councils are turning that on its head, investing in facilities and charging the management fee to the operator.
"Ten years ago we were paid a management fee to run every one of our centres, because they lost money," says Jefford. "In 2008 we retained our contract with Spelthorne Borough Council, who after committing to a significant investment in the centre, became one of the first authorities to charge a management fee. Now we pay the local authority in more than 30% of contracts. Investment by a local authority is a smart move. It generates facilities with the potential to make significant profits so they can command a higher management fee from the operator."
The next 10 years
Jefford, who has been in the sector for more than a decade, is seeing more new builds year on year. "Previously, we might have been involved with one new build every couple of years, this year we're involved with 4," he explains. "I predict we will see growth in the number of new leisure centres over the next 10 years as local authorities realise the revenue potential. Local authorities are asset rich, and with the potential to relocate leisure facilities and build new centres they are in a unique position to free up capital. "We'll see more land sales generating affordable housing, which in turn will fund the building of more leisure facilities," says Jefford. "These facilities will likely be built in areas with a lower land value, but will be larger and offer a greater selection of facilities.
"We'll see leisure centres taking a more holistic approach to fitness and wellness, with centres incorporating relaxation facilities, such as spas, and heathy eating venues, as well as a broad range of activity opportunities. Health and leisure will become more joined up, already we are seeing health services being commissioned as part of the main operational tender, and this makes total sense as operators have the resource and skills to deliver health services." Barnet council are in the process of running a joint procurement for health and leisure services. Ten years from now, Jefford predicts that 95% of local authorities will have contracted out their leisure facilities because they recognise it generates them more revenue.
CASE STUDY
Westminster Lodge Leisure Centre
Everyone Active's Westminster Lodge Leisure Centre in St Albans, is an example of the leisure centre of the future. The centre was built in 2012 completely replacing the old facility which had been there for more than 30 years and was no longer fit for purpose.
Westminster Lodge offers a holistic approach to fitness and wellbeing through a wide variety of facilities, not traditionally associated with the typical leisure centre. These include a luxury spa, climbing wall, crèche and children's soft play area, as well as the more typical fitness suite, two swimming pools, four court sports hall, two group exercise studios and group cycle studio. Everyone Active recognise the growing trend for outdoor exercise and have developed a robust programme of outdoor training to complement the indoor facilities.
This includes a partnership with Nordic Walking, to offer a full body walking workout using poles, and numerous outdoor races and events held in Verulamium Park.
Committed to staying at the forefront of the local authority leisure market, Everyone Active have recently installed a hot yoga studio, with a range of classes that vary in temperature and style. Westminster Lodge Leisure Centre has also recently undergone a £500,000 gym refurbishment, with the introduction of market leading equipment such as Skillmills and Watt Bikes.
Cheryl Hersey
Action PR Ltd
cheryl@actionpr.co.uk