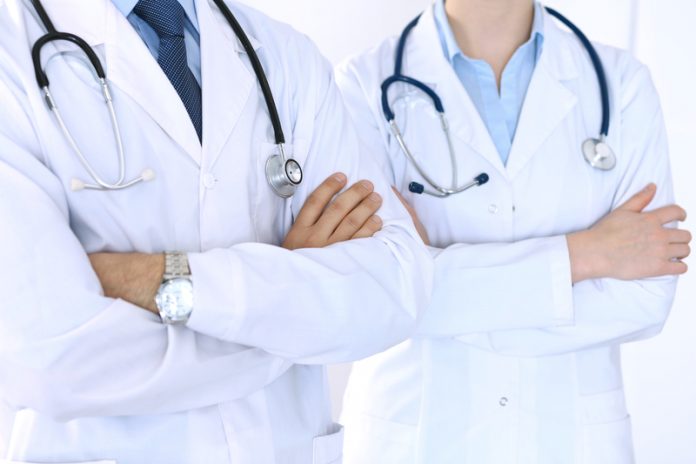 The Scottish Government's eHealth Division outlines why eHealth is a key enabler for citizen involvement and the transformation of health and social care in Scotland
eHealth is one of the prime enablers for the delivery of The Scottish Government's overarching vision for health and social care, namely that by 2020 everyone is able to live longer healthier lives at home, or in a homely setting. The eHealth Strategy is critical to delivering the 2020 vision. This includes how we use, share and access information both in boards and across health and social care, how we support patients and users to make good health decisions and manage their conditions, and supporting how we deliver care in people's homes. Our vision for 2017 and beyond is ambitious and builds on the significant progress we have made with the implementation of eHealth in Scotland so far. Although the eHealth Strategy supports a wide range of end users, from clinicians to NHS managers, this article focuses on its role in transforming health and social care in Scotland into an increasingly person-centred service with active digital involvement of citizens.
eHealth is the key to how we collect, analyse, access, use and share information, within and across health boards, local authorities and other partner organisations, in order to deliver integrated health and social care; to how we support patients and their carers to make informed decisions to manage their own health and wellbeing; and how we use health data appropriately to increase the effectiveness of services and treatment, safeguard and improve population health, and make significant advances in medical research and innovation.
In the Scottish Government's 2020 Vision, the citizen (and/or their carer) sits at the heart of the health and social care team and, where possible, takes an active role. Digital tools can support self-management and strengthen interaction with health and care professionals. Digital technology has become part of our everyday lives and ensuring that the health and social care services across Scotland harness this effectively together with citizens provides a great opportunity to transform the way services are organised. The eHealth Strategy details how Scotland is seizing this opportunity.
The Scottish Government and NHS Scotland have had a national eHealth Strategy in place for many years. The first eHealth Strategy 2008-2011 guided the implementation of some key foundation IT systems including a common Patient Management System (PMS); a national Picture Archiving and Communication System (PACS); a national ePharmacy system; and the universal use of the Community Health Index (CHI) as a single identifier to be used across all eHealth systems in Scotland. The second eHealth Strategy 2011-2017 built on this with an extension to person-centred services and the recognition that self-care and self-management are a key route to reducing the impact of long-term conditions on NHS Scotland resources. It introduced 6 strategic aims which currently direct all significant eHealth developments at local, regional and national levels in Scotland. A 7th aim, specifically in relation to innovation was added in a refresh of the eHealth Strategy last year. It recognises the importance of partnership in developing and implementing innovative digital healthcare solution in Scotland.
Progress so far with patient-facing eHealth developments in Scotland include:
The NHS Inform website is being significantly redesigned with a focus on health and wellbeing and self-management support for long term conditions;
Comprehensive patient platforms for chronic conditions such as PatientView and MyDiabetesMyWay. These provide digital tools for patients with conditions which best lend themselves to effective self-management and co-production with clinicians;
The Scottish Government is promoting the wider adoption of primary care digital services by investing in a Digital Services Development Fund over the next three years.
All of this means, that progressively over the next few years, people in Scotland will be able to order repeat prescriptions and book appointments online, use secure two-way electronic communication with their health and social care providers, use a patient portal to access their medical information and make their own contributions to their record, have structured access to personalised health and wellbeing information, and access a portfolio of realisable technology-enabled solutions such as home health monitoring, tailored to match their conditions and circumstances. This will enable them to undertake a much more active role in managing their own care.
As healthcare in Scotland is moving increasingly towards greater multi-disciplinary team working, patient involvement and self-management, professional care information need to be increasingly integrated and linked with data recorded (e.g. through wearables or apps) by patients themselves. With clinically-focused IT systems and patient-held devices now in everyday use, the richness and volume of personal health and wellbeing data is rapidly increasing. The Scottish Government and NHS Scotland are working on a Health and Social Care Information Strategy to ensure we use this valuable electronic information resource as effectively as possible and choose the right priorities for collection, analysis and sharing. eHealth will enable care and treatment in Scotland to be more personalised, integrated and continuous. Harnessing digital technology will allow people in Scotland to be healthier for longer, take more responsibility for their own care where appropriate and be treated more efficiently and effectively, benefitting not only the individual but also the overall resilience of the health and care services.
eHealth Division – Scottish Government