Sustainable tourism is becoming a bigger concept in Singapore, where they are prepared to address traveller needs and reconsider their carbon output
The travel and tourism sector is one of the largest employers in the world with the number of workers in the sector reported to have reached 289 million (1). In 2021, travel and tourism accounted for 6.1% of the global domestic product (GDP), and amounted to approximately 5.8 trillion U.S. dollars, not quite pre-pandemic levels but experiencing a year-on-year rise (2). As a key contributor to the global economy, the travel sector must work towards more sustainable tourism in the future, if we are to meet the goals set by the 2015 Paris Agreement and the recent targets outlined at COP27.
The opportunity for sustainable tourism and travel
The issues of climate change are well documented and if they do not encourage action, perhaps an economic case could. More businesses are incorporating sustainability in product development to make it meaningful for their bottom lines in the long run. According to management consultancy Bain & Company, there is a clear business case for adopting more sustainable models as doing so can spur growth, reduce costs, and build resilience (3). Sustainability is also a growing concern for consumers who are increasingly choosing more environmentally friendly options. The tourism and travel sector is no exception, with 71% of global travellers wanting to travel more sustainably in the future (4). A new traveller profile, the Mindful Explorer, seeks to contribute to regenerative and sustainable tourism. (5)
As sustainability increasingly becomes a priority for travellers, destinations should be prepared to address their needs.
Singapore's unique setting as a city-state
Singapore is a small, low-lying island city-state of 734.3 square kilometres (283.5 square miles) in Southeast Asia (6). It is uniquely vulnerable to the effects of climate change as an alternative energy-disadvantaged country with a lack of natural resources, hinterland, and climatic conditions needed for large-scale deployment of renewable energy sources.
These inherent constraints make it challenging to address climate change. But the country does not shy away from taking bold actions where possible.
In 2021, the Singapore Green Plan 2030 (or the Green Plan) was launched as a roadmap to advance Singapore's national agenda on sustainable development. The Green Plan charts ambitious and concrete targets under five key pillars – City in Nature, Sustainable Living, Energy Reset, Green Economy, and Resilient Future.
Today, Singapore is one of the world's densest but greenest cities, with green cover at over 40%. The OneMillionTrees movement aims to plant a million more trees across Singapore over the next 10 years with the help of the community. The country is on track to achieve its goal for every household to be within a 10-minute walk from a park by 2030. These are just some of the many initiatives under the Green Plan.
It is important that the industry acknowledges travel and tourism's carbon footprint which comes predominantly from the aviation industry. With aviation being the predominant travel mode to and from Singapore and sustainable aviation fuel identified as one of the key elements to achieving the aviation industry's emissions reduction goals (7), in 2022, Singapore announced that it will have the world's largest sustainable aviation fuel plant by 2023. Singapore Airlines has also operated its first flight with blended sustainable aviation fuel as part of a pilot to advance the use of sustainable aviation fuel in Singapore. (8)
This year, the Civil Aviation Authority of Singapore (CAAS) will publish the Sustainable Air Hub Blueprint which will provide a decarbonisation roadmap for Singapore's air hub, with medium-term 2030 and longer-term 2050 targets and tangible pathways to achieve them.
A city in nature, where large experiences come with small footprints
Singapore's vision is to become one of the world's most sustainable urban destinations – a city in nature where large experiences come with small footprints. The Singapore Tourism Board is working closely with tourism stakeholders to execute the destination sustainability strategy and roadmap for the tourism sector in line with the Green Plan.
First, galvanising sustainable tourism hardware and software. For instance, HyperDrive is a new first-of-its-kind gamified electric go-kart circuit which immerses drivers in a world of real-life racing and virtual gaming, providing an eco-friendly fun time for speedsters. The HyperDrive is thought to be a first-of-its-kind concept in Southeast Asia when it opens in the first half of 2023.
Second, working with sustainable tourism associations to create roadmaps and industry-specific standards for clear directions towards driving greater sustainability. For example, we launched the Hotel and MICE (Meetings, Incentives, Conference and Exhibitions) Sustainability Roadmaps in collaboration with industry associations in 2022 (9). These roadmaps are accompanied with clear targets. For example, 60% of hotel room stock in Singapore are to attain internationally recognised hotel sustainability certification (e.g., by the Global Sustainable Tourism Council) by 2025, as well as commence tracking of emissions by 2023 and reduce emissions by 2030, with a view to achieve net-zero emissions by 2050.
To support tourism businesses at all stages of their sustainability journey, Singapore launched the Tourism Sustainability Programme (TSP). For example, tourism businesses can tap on TSP to upskill and train employees to take up sustainability-related skillsets or adopt solutions to make their businesses more sustainable in the longer term.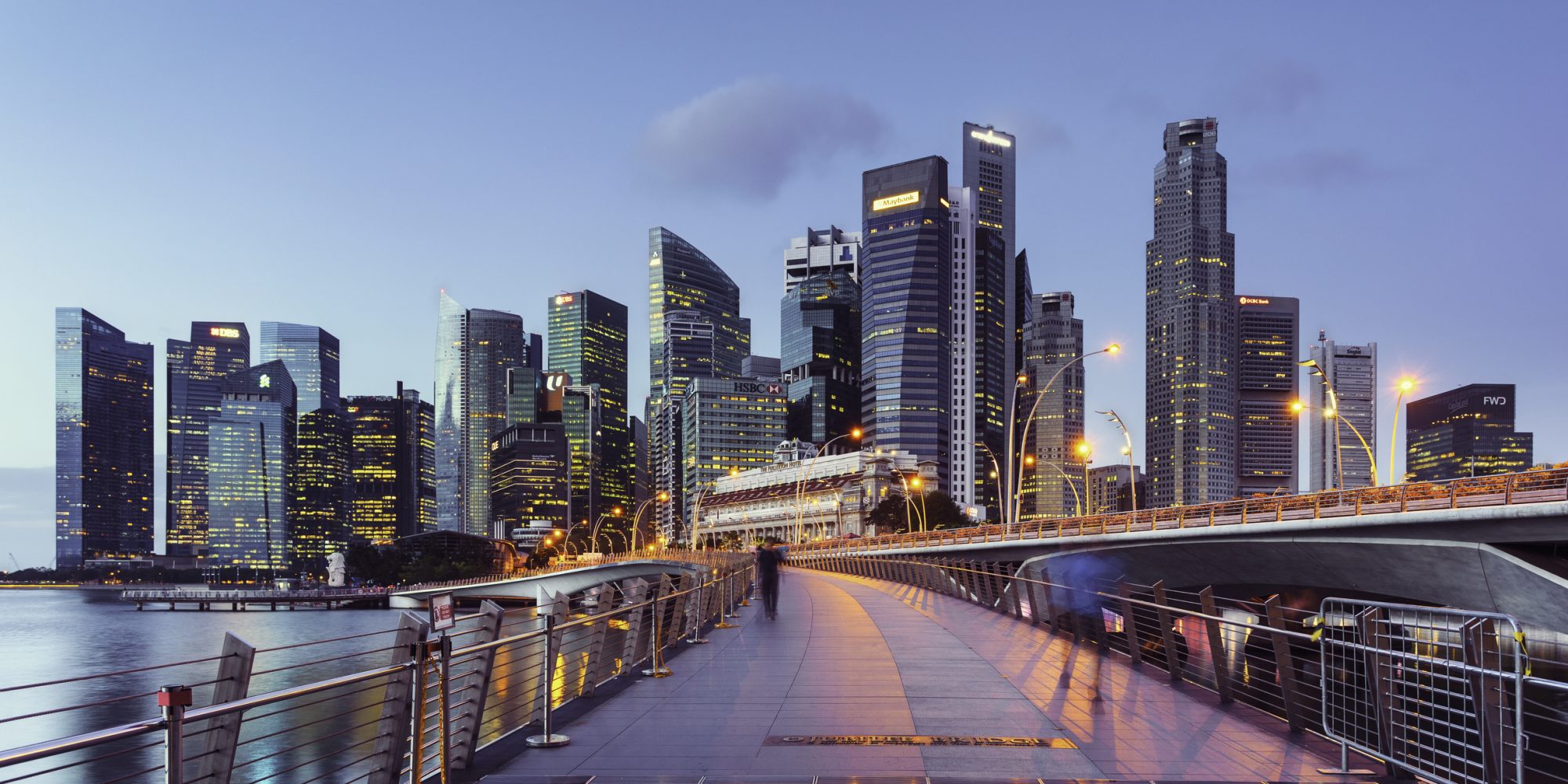 It is also important to invest in the local citizen when attracting the global citizen. Intrepid travellers are in search of authentic local experiences, and locally-sourced food and drink, for example, are more likely to have a lower carbon footprint. Singapore continues to invest in local entrepreneurs and farmers (10), providing safe and secure working environments as well as training for those in the tourism industry to encourage the local community to flourish, as well as investing and maintaining cultural heritage, national monuments, and historical districts to enhance the visitors' experience.
These efforts are adding to Singapore's attractiveness globally as a sustainable, responsible travel destination.
How can Singapore pursue sustainable tourism credibly?
Sustainable tourism and development will also not look the same for every destination or organisation. How will the country know if it is on the right track?
STB embarked on an endeavour for Singapore to be certified based on the Global Sustainable Tourism Council (GSTC)'s Destination Criteria. The GSTC Criteria are global standards for sustainable travel and tourism and the GSTC's Destination Criteria assess a destination's sustainability performance in thirty-eight criteria across four aspects: (a) Sustainable Management; (b) Socio-economic Sustainability; (c) Cultural Sustainability; and (d) Environmental Sustainability.
In January this year, Singapore was certified as a sustainable destination based on the GSTC's Destination Criteria, after being the first to apply the certification on a country level.
Singapore is committed to achieving international standards and inspiring more tourism businesses and destinations to contribute to a greener world. The certification reflects Singapore's commitment to becoming a sustainable urban destination and affirms that its efforts are on the right track.
Being certified is just the beginning of Singapore's journey. The certification process identified areas where we have done well and where we can do better. Annual audits will be conducted by a GSTC-accredited certification body to ensure that Singapore continues to meet the criteria, including making improvements in the identified areas. STB will continue to work with tourism stakeholders to do more to internalise sustainability as part of their offerings so that they can contribute to making Singapore greener and more livable.
Global collaboration opportunities in travel
To mitigate climate change, focusing on one area or one country is insufficient – global collaboration within the tourism and travel industry is essential. A single solution will not move us forward to achieve our climate goals and build sustainable destinations.
Countries must work together to advance global action towards achieving net zero. Collaborations could include joint contributions to international regulations, standards and certification on emerging technologies such as lower carbon solutions and participation in joint R&D and test beds.
Singapore is already working closely with Australia, Chile, New Zealand and the U.S. to collaborate on low-carbon technologies, such as low-carbon hydrogen and Carbon Capture Utilisation and Storage (CCUS) (11). In a world first, Singapore has commenced negotiations on a bilateral Green Economy Agreement (GEA) with Australia which combines trade, economic and environmental objectives. The country is also working actively to tap low-carbon energy beyond our shores with a view to eventually importing electricity from Malaysia and Indonesia through regional trade arrangements (12).
Singapore companies with relevant expertise have also partnered with overseas businesses to support them in achieving their sustainability aspirations. For example, Singapore developers and consultants have ensured that more than 300 projects from 16 countries had been certified under the Building and Construction Authority (BCA)'s Green Mark scheme (13).
As recently announced, Singapore is also collaborating with the GSTC, the Singapore Association of Convention & Exhibition Organisers & Suppliers (SACEOS) and the Association of Singapore Attractions (ASA), to actively contribute to the development of GSTC's global sustainability standards for the MICE and Attractions industries respectively. These new industry criteria are expected to be launched progressively from next year.
Such efforts will ensure that our tourism sector continues to maximise social and economic benefits for locals, reduce its impact on our environment, and contribute to conserving our local heritage while doing our part as responsible global citizens, and furthering the international dialogue on sustainable tourism.
Businesses, communities, and governments must collaborate to deliver sustainable and safe destinations for travellers to continue to visit and enjoy – it is good for the economy and the environment.
This piece was written by Carrie Kwik, Executive Director, Europe, Singapore Tourism Board
References
World Travel & Tourism Council (WTTC) – Staff Shortages 2022
World Travel and Tourism Council/Statista 2023
Bain & Company, The Circularity Challenge, May 2022
Source: Booking.com, Sustainable Travel Report 2022
WGSN report. Global trend forecaster WGSN is the data partner for SingapoReimagine Global Conversations Reimagine Experiences. WGSN's report unveiled three new traveller profiles that have emerged from the pandemic as well as their heightened needs.
Source: Singapore Department of Statistics. Land data as of December 2022.
www.edb.gov.sg/en/business-insights/insights/singapore-to-have-world-s-largest-sustainable-aviation-fuel-plant.html
www.caas.gov.sg/who-we-are/newsroom/Detail/singapore-airlines-operates-its-first-flights-with-blended-sustainable-aviation-fuel-in-singapore
Singapore Hotel Association (SHA) and the Singapore Association of Convention & Exhibition Organisers & Suppliers (SACEOS)
E.g., the Made with Passion national initiative spotlights local products by local entrepreneurs
E.g., the SG Fresh Produce badges enables consumers to identify local produce by farmers
Editor's Recommended Articles