The UK government are investing £113 million in hydrogen and all-electric flight technologies to revolutionise "guilt-free" zero-emission flights
The government and industry are working together to make zero-emission flights a reality through the Aerospace Technology Institute (ATI) Programme.
Along with government contributions, projects led by Vertical Aerospace and Rolls-Royce are also developing zero-emission liquid hydrogen combusting jet engines and lightweight batteries for smaller aircrafts.
Successful projects are expected to secure thousands of jobs across the supply chain and hundreds of millions in private investment across the UK, helping to grow the country's economy and steeply reduce global aviation emissions – which contribute to the largest emission basis of the UK – transport.
The hydrogen fuel cell powered a 19-seater aircraft
The maiden flight of ZeroAvia's hydrogen fuel cell-powered 19-seater aircraft in January has been a great success of the ATI programme so far.
Other significant developments in the government's sustainable aviation fuels programme include the 5 companies awarded a share of the Department for Transport's £165 million Advanced Fuels Fund, where projects received funding to build plants that will convert household and industrial waste into jet fuel.
First ever net zero emission transatlantic flight
Another success will derive from the government funding Virgin Atlantic's first ever net zero emission transatlantic flight run on 100% sustainable aviation fuels. The flight from London to New York will take off from the UK this year.
Data modelling innovations in aviation
This year, Boeing will also be demonstrating their new data modelling tool, Cascade, which allows the user to visualise various decarbonisation strategies on the pathway to net zero emissions.
Cascade will help airline operators, policymakers and industry partners make informed decisions on the journey to net zero by 2050 by using datasets.
The tool accounts for the total climate effects using scenarios for strategies:
Renewable energy
Aeroplane fleet renewal
Future aircraft
Advanced technologies
Operational efficiency improvements and market-based measures
These will demonstrate that sustainable aviation fuels are required for the 2050 net zero commitment – necessitating continual investment into hydrogen, electric and advanced technologies.
Airport operations in England aim to be zero emissions by 2040
As part of the government's Jet Zero Strategy, a Call for Evidence seeks views from the sector on how to reach the target for airport operations in England to be zero emissions by 2040 by The Department for Transport.
In the UK, Boeing employs a workforce of over 3,000 people across 30 key locations and spends nearly £2 billion a year in the supply chain on high-value aerospace export parts. Aerospace businesses are vastly important to the UK's plans for jobs and growth, and now, deploying zero-emission flights.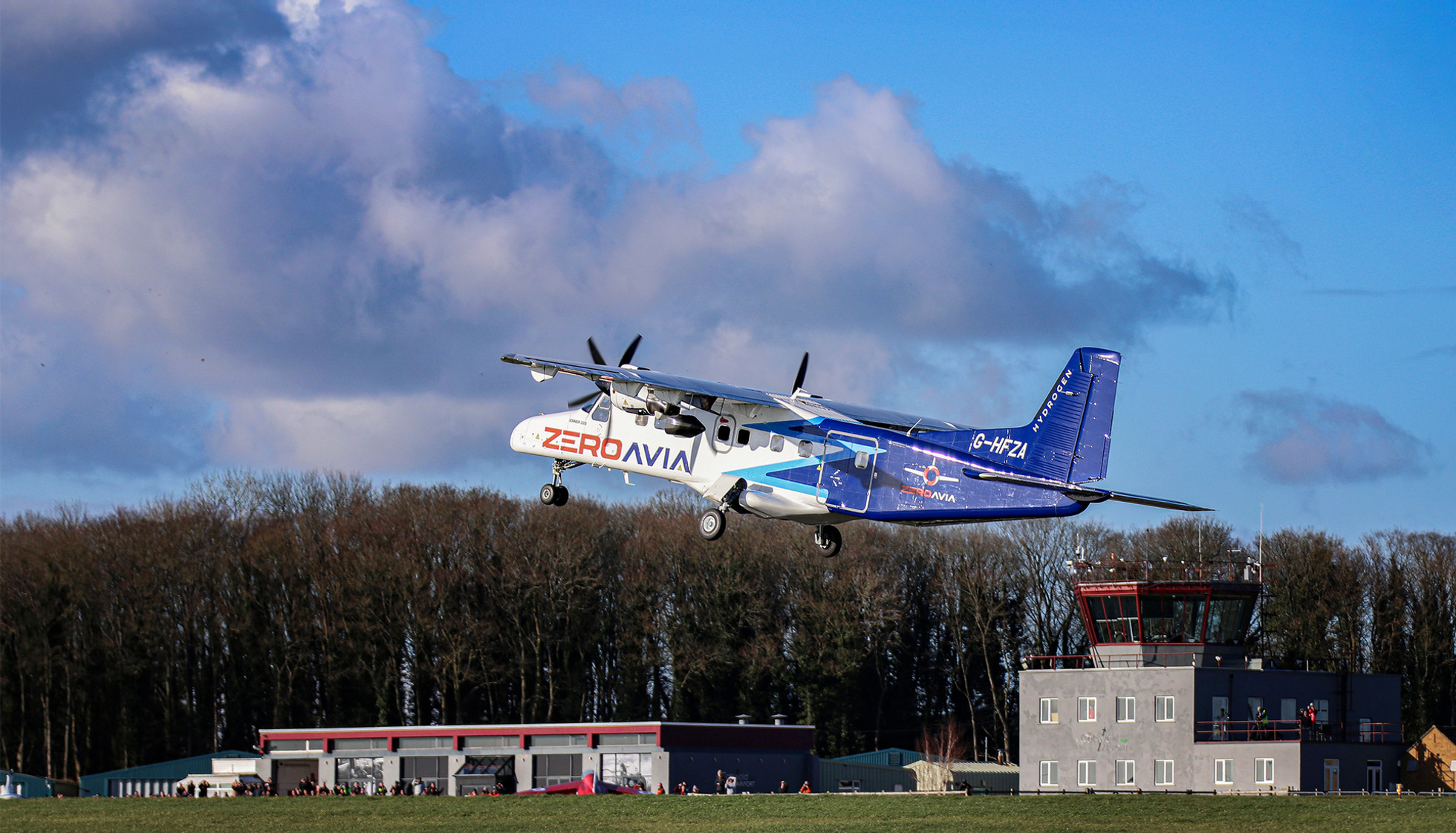 "Developing the next generation of aircraft"
Jet Zero Council CEO Emma Gilthorpe, Chief Operating Officer at Heathrow Airport, said: "The launch of the Jet Zero Strategy last year was a key milestone on the path to decarbonising aviation, and it's fantastic to see the progress that has been made since then, such as on boosting the UK's SAF industry and with the International Civil Aviation Organisation aiming to reach net zero by 2050.
"This investment, and the launch of the Call For Evidence on how airports in England can reach zero emissions by 2040, are another vital part of that journey and I look forward to continuing to collaborate with our partners in industry and government to define the future of flying."
"There is a massive opportunity for the UK's aerospace industry to secure clean, green jobs and growth for decades to come"
Business Secretary Grant Shapps said: "Guilt-free flying is within our reach, and we are backing the world-leading UK firms whose skills and ingenuity are going to make that dream a reality.
"As the whole world moves to greener forms of aviation, there is a massive opportunity for the UK's aerospace industry to secure clean, green jobs and growth for decades to come. Together with the companies that share our ambitions, we are determined to seize this moment."
Transport Secretary Mark Harper added: "The Jet Zero Council is helping to define the future of flying – one that's more optimistic about the sector's environmental impact while putting UK innovation at the forefront of international aviation.
"As well as developing the next generation of aircraft, it's also crucial we make the sector greener on the ground, and the call for evidence we're launching today will help us gather evidence on how airports can reach zero emissions by 2040."
Editor's Recommended Articles