Professor Susan Waldron, Director of Research and Skills at the Natural Environment Research Council, part of UK Research and Innovation, charts the UK's investment in environmental science
The environment is the basis of our national prosperity, security, and health: growing our food, providing raw materials, powering renewable energy, and providing a shared, uplifting space for wellbeing. However, the degradation of the environment from climate change and pollution risks catastrophic impacts on our planet, its biodiversity, and for humanity. For example, atmospheric pollution (including sulphur, nitrogen, smoke and particulates) can severely disrupt whole ecosystems and has significant health impacts for humans, including heart and lung diseases and impaired cognitive development in children.
By providing evidence on indoor and outdoor air quality, environmental science has underpinned action to improve air quality and health outcomes in cities across the UK. Addressing and reversing the widespread damage and depletion of the environment is the fundamental challenge of the twenty-first century; yet this offers an enormous opportunity to set the foundations of a prosperous economy based on green technologies and services.
Shifting to a green, low-carbon economy
To mitigate the risks to our environment and our way of life from climate change, it is critical we understand the shifts happening now and have the knowledge to project future change. Investment in monitoring our environment, often over decadal scales, provides high-quality data and analytical capability to build models of the environment, which can guide the UK's approaches to net zero.
UK science provides global leadership through informing the Intergovernmental Panel on Climate Change (IPCC) and the Intergovernmental Science-Policy Platform on Biodiversity and Ecosystem Services (IPBES), whose reports provide an understanding that informs global action.
Investment in large-scale infrastructure can help to test technologies necessary for the transition to a low-carbon economy, ensuring they are effective, safe and can build public acceptability. This includes heating and energy storage technologies such as geothermal, and developing techniques for carbon capture and storage needed to reduce emissions where alternatives are not yet available.
Data on the UK's land, rivers, coasts, and biodiversity, with modelling and analysis provided by scientists, data practitioners and dedicated research centres, ensures that government and industry have the information needed to manage and utilise the UK's natural resources. Whether transitioning the food system towards a net zero, nature-positive model, optimising the placement of wind farms with atmospheric and geological data, or identifying alternative sources of the rare metals needed for low-carbon technologies, environmental science underpins the green economy.
Using environmental science to drive good decisions
The challenge of a changed, increasingly unstable environment is recognised and shared by business and government, with risks deriving from the environment as part of short and long-term planning. Investment in climate resilience programmes can help share knowledge and build readiness across the country for environmental hazards and their cascading impacts.
Our rich environmental data and the associated analysis of environmental risk inform government, businesses, and the financial sector and support robust decision-making.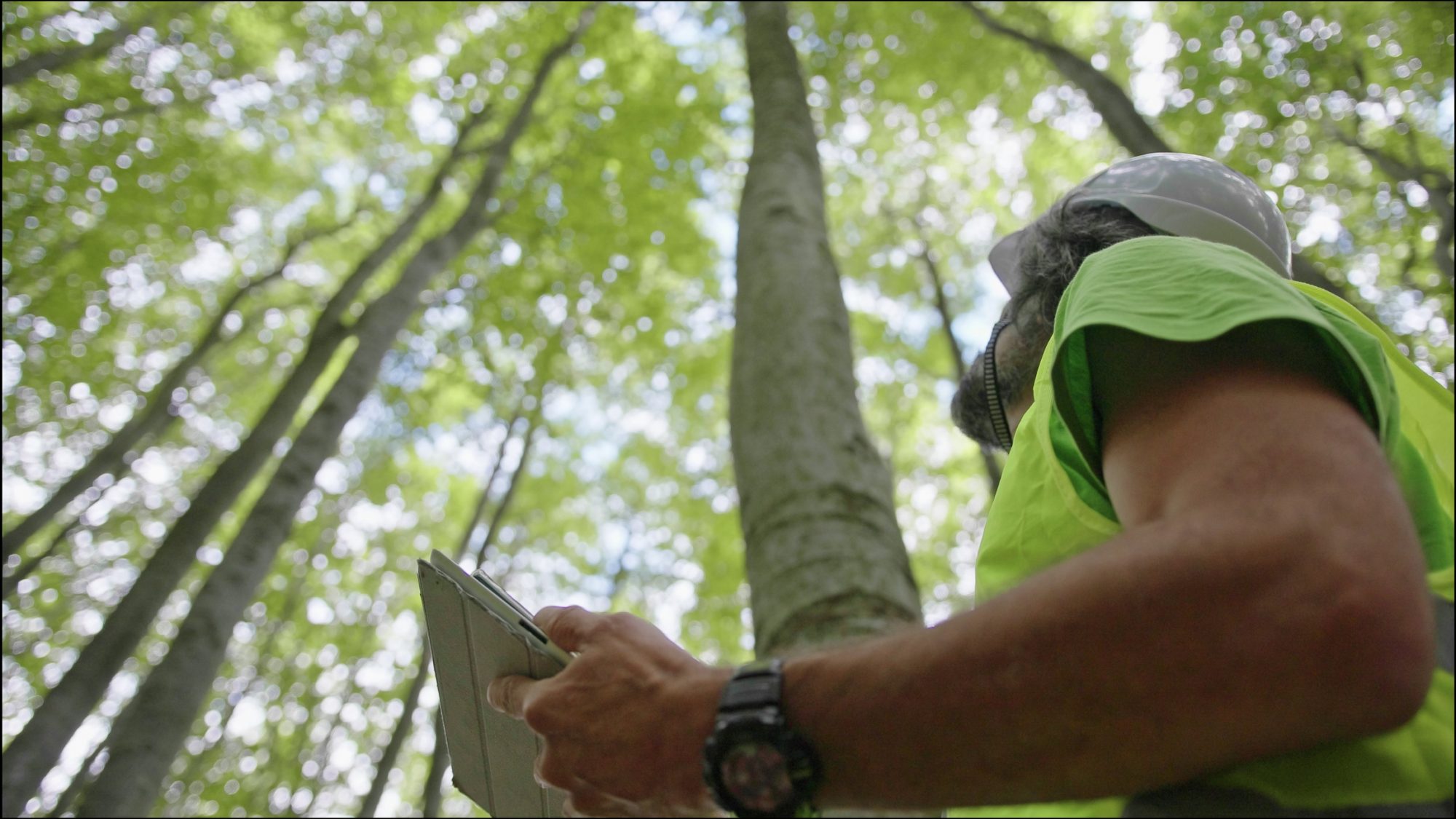 Long-term research into extreme weather such as storms, fires floods and droughts, typified by the recent announcement of a £38 million digitally enabled infrastructure, helps to improve predictions for these extreme events, assess their impacts, and develop appropriate mitigation measures. By improving our ability to predict and prepare for these events, we can ensure that infrastructure, housing development and services are designed for the long term, so that investments now are sound decades into the future. In this way, environmental science helps protect lives and livelihoods, and delivers hundreds of millions of pounds of savings in damage avoided across the UK. And because of the growing risk of diseases spread from animal populations, research to understand the whole system of human and animal health in the context of environmental change is critical to develop prevention and control strategies against future pandemics.
The Dasgupta review into the economics of biodiversity demonstrates the need to integrate the value of nature into our economic models, understanding how nature contributes to growth, and how we might measure and sustain the value of our natural environment. Through programmes to improve the economics (values, benefits and costs) of biodiversity and integrate biodiversity into financial frameworks, environmental science can help green the financial sector and develop new products and services while enhancing nature.
Productivity & growth across the UK
Environmental science delivers shared benefits across the whole of the UK. This includes support for local industries, such as salmon farming in Scotland, boosting agri-tourism in Northern Ireland and Norfolk, and supporting sustainable economies in coastal communities. Understanding the environment allows local government to develop the planning and tools they need to boost biodiversity and set ambitious yet deliverable targets for net zero. Greater Manchester's plan prompted commercial investment in the region, including a £63.5 million commitment from Electricity North West to carbon reduction, while the City of Edinburgh Council saved an estimated £200,000 while boosting biodiversity with simple, cost-effective policies like reduced mowing and creating wildflower meadows.
As our environment changes, so does the context in which business thrives and innovates. Consumer demand alongside government policy will encourage and reward companies that shift to green business models. This innovation will help businesses, from finance to manufacturing, across the UK seize the opportunities from a global transition to a net zero, sustainable economy. In the coming years, research and innovation with business will be needed to address challenges shared across nearly all sectors of the economy, including: driving innovation in production, packaging, and distribution towards lower environmental impacts; understanding and mitigating the (global) impact of supply chains; developing and implementing shared standards for environmental, social and governance performance; and ensuring transparency and accuracy in reporting environmental performance.
The UK's environmental science community has a strong track record of diagnosing emerging issues (from the hole in the ozone layer to microplastics) and is adept at integrating with other disciplines to develop cures. This cross-boundary working – including biology and biotech, engineering, digital technologies, and the social sciences among others – is critical to develop the solutions we need to the shared challenges of our changed environment.
Editor's Recommended Articles