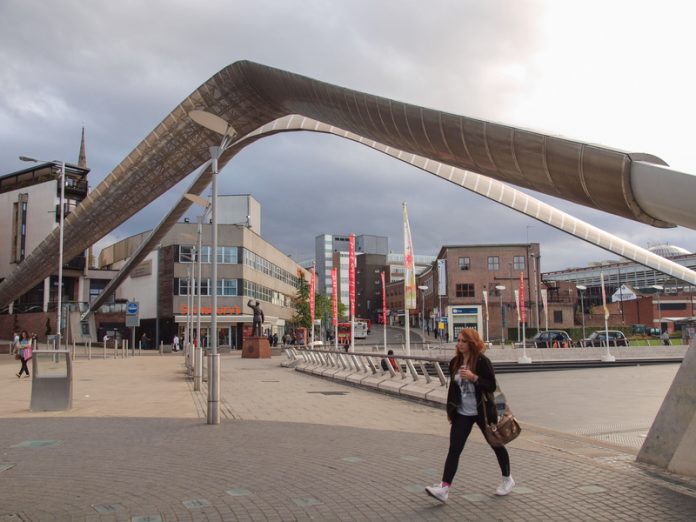 The local Labour group heavily criticises the Conservative Westminster City Council's plans to put homeless residents into private rented accommodation
Conservative-led Westminster City Council announced plans recently that would see increasing numbers of Westminster residents who have lost their homes and are in need of temporary accommodation sent to properties in the Midlands and elsewhere. Westminster Labour have criticised the plans, which could see homeless individuals and families left with little choice but to accept private rented accommodation, ending the council's responsibility to help them find a permanent home.
Rising homelessness in London is being driven by pressures in the supply market, a long term fall in the availability of council housing, and cuts to government housing subsidies. Westminster City Council published plans in December to acquire 200 new private rented properties through the St Mungo's Real Lettings scheme as a means of "preventing further increases in expenditure on Temporary Accommodation".
Many homeless families have members who are in work, act as carers for elderly relatives, or have other strong connections to the local area, Westminster's Labour councillors insist, and they "must not be forced to accept a private rented sector offer that would end any option for Westminster to eventually supply them with permanent housing".
A perfect storm for those in desperate need
"This council's decades long atrocious record on building social and genuinely affordable homes combined with the Government's insidious benefit changes have created a perfect storm for Westminster residents in desperate need for temporary accommodation," said Labour group leader Councillor Adam Hug.
"This policy formalises and turbo-charges what has happened in recent years where Westminster residents in temporary accommodation are being sent further and further from home. It is essential that Westminster radically improves its council house building plans and challenges the divisive Government policies that underpin these worrying plans."
The acquisition of the private rented properties could, the Labour group say, see up to 40% of new applicants in 2017 pushed into accepting a one-time offer of a private rented property, which could be as far afield as Coventry, Leicester or Birmingham.
"While we do everything we can to prevent homelessness it seems likely that the numbers of homeless households seeking help from the council will remain high, as the availability of housing affordable for those on low incomes in high value areas is reducing," Conservative Councillor and Cabinet Member for Housing, Daniel Astaire, told the Evening Standard last week.
"The fundamental issue is finding ways of helping them into homes they can afford into the long-term in ways the council can itself afford at a time when it has to reduce its budgets."