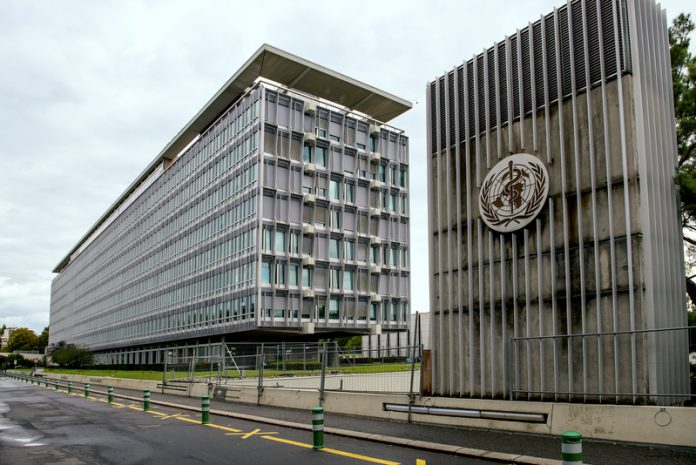 The World Health Organisation is working towards equitable and sustainable health in Europe, as Open Access Government finds out
Better, more equitable and sustainable health for Europe defines the primary aim that The World Health Organisation in the European Region (WHO/Europe) is working towards and striving to achieve. Responsible for public health within the United Nations System, WHO/Europe is comprised of 53-member states, encompassing a vast geographical region reaching from the Atlantic to Pacific oceans. WHO/Europe staff consists of public health scientific and technical experts, who are based in the main office in Copenhagen, Denmark, in 5 technical centres and in country offices in 29 Member States.
This goal of better overall health proves an exciting challenge, as it provides opportunities for innovative new approaches and collaboration across many countries. It will also encourage and enable multi-sector collaboration and will help countries to strengthen their capacity to deliver high quality, effective health services.
WHO regional director for Europe: Dr Zsuzsanna Jakab states in 2016 that it is a privilege to lead the WHO regional office for Europe, and that:
"Working with countries, the years ahead can bring even greater health gains, achieved through collaborative work on prevention, protection, promotion, appropriate management of diseases and rehabilitation."
2012 marked the adoption of HEALTH 2020 by the 53-member states of the European Region, resulting in a policy framework that provides a vision and a strategic path forward for health in general. In recent years, Europe has seen overall improvement and impressive progress in several areas of health, for example; overall life expectancy has increased by 5 years.
However, significant health inequalities remain. It is a large-scale problem, that many of Europe's recent policies have failed to benefit everyone equally, but under the unifying policy framework of HEALTH 2020, the regional office will support member states in developing, implementing and aligning national policies on health issues, to ensure, that these strategies are inclusive. This platform has supplied a way forward to meet those challenges and nurture successful results, offering a unique foundation on which to coordinate activities.
One example of health inequalities lies in cardiovascular diseases (CVD), of which people born in eastern Europe are almost five times more likely to die young due to a heart attack or stroke than those born in western Europe. Low- and middle-income countries are more exposed to CVD risk factors, and their populations have less access to preventive efforts than people in high-income countries.
Thus, CVD affect these countries disproportionately: over 80% of CVD deaths occur in low- and middle income countries. This figure goes to show the extent to which imbalance can occur. However, one of the priorities of WHO and HEALTH 2020 is to improve health for all and reduce these inequalities.
Cardiovascular health in Europe
Cardiovascular diseases are a group of disorders of the heart and blood vessels and include:
Coronary heart disease: disease of the blood vessels supplying the heart muscle;
Cerebrovascular disease: disease of the blood vessels supplying the brain;
Peripheral arterial disease: disease of blood vessels supplying the arms and legs;
Rheumatic heart disease: damage to the heart muscle and heart valves from rheumatic fever, caused by streptococcal bacteria;
Congenital heart disease: malformations of heart structure existing at birth;
Deep vein thrombosis and pulmonary embolism: blood clots in the leg veins, which can dislodge and move to the heart and lungs.
To address these inequities in cardiovascular health, the Regional Office for Europe and the Ministry of Health of the Russian Federation held an International Conference on Cardiovascular Diseases in Saint Petersburg in November 2015, at which policy-makers, technical experts and patient and professional associations could share knowledge, experience, challenges and successes. Member States, multiple partners including the largest nongovernmental organisations and professional associations in the field, and WHO could discuss the next steps in the response to these disparities.
Thus, a strategic focus for WHO is universal health coverage, a goal that guides the Regional Office's work of strengthening health systems in the context of Health 2020 including financial risk protection, access to quality essential health-care services and access to safe, effective, quality and affordable essential medicines and vaccines for all. Building on this, Dr Zsuzsanna Jakab highlighted in a recent press release that governments will now be able to implement the 2030 agenda.
The press release, released in September 2017, marked the annual meeting of the WHO Regional Committee for Europe. It focussed on Europe's progress in the health sector, and stated that leaders will take decisions on health priorities that impact on the health and well-being of about 900 million people in the WHO European Region.
However, in closing it is worth underlining that there is still much more to be done, with the new roadmap to achieve 2030 Agenda and the discussion of new priorities and goals. "Much progress has been made to improve health in the European Region, but much work remains to be done. The Regional Office will continue to play a vital role in supporting countries to achieve ambitious health goals such as those outlined in Health 2020" Dr Zsuzsanna Jakab said.
For more information, please visit: www.euro.who.int/en/home.
Open Access Government
Tel: +44 (0)1270 502 874
Editor's Recommended Articles