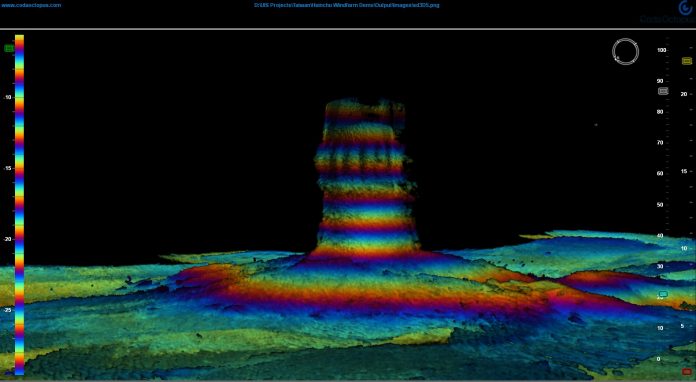 Global Aqua Survey Limited discuss their work relating to wind turbine installations on Taiwan's coast, employing their expertise in sonar equipment
In Taiwan, the Formosa 1 of the 22 wind turbines, which is led by Swancor and Macquarie, was completed on 9th October 2109. Since 2015, Global Aqua Survey Limited had contracted as main supplier conducting geophysical surveys, including those for environment impact assessment, seafloor mapping survey, and cable route survey.
Afterwards, regular inspection and maintenance of offshore wind farm turbines is necessary to ensure reliable operation, since they are exposed to extremely harsh weather condition. One major problem is the foundation subsidence, or the gradual caving in or sinking of land around the wind turbine over the course of time. In addition, the structure of the wind turbines can arise from corrosion, the elongation of bolts and walls, and cracks in the concrete.
Coda Octopus- a sonar equipment manufacturer, it produces the world's highest resolution real time 3D sonar. Built around unique patented technology, it generates a complete 3D model, composed of over 16,000 soundings, from each and every acoustic transmission.  Therefore, in mapping and inspection tasks, the ping geometry of the 3D Echoscope® will allow a target to be visualized many times in a single pass, with each view taken from a different angle. This allows complex subsea structures to be mapped with a level of confidence and detail far beyond anything than can be achieved using alternative methods.
The Global Aqua Survey Ltd. had worked together with Coda Octopus products PTY Ltd. in 2018 when the first phase of 2 offshore wind turbines was installed in seafloor.  By using 3D_Echoscope in the field, detail looks of foundation and extension of cable out from the foundation was exposed. Inspection to check weather subsidence or concrete cracks is occurred, can be executed by comparing data sets through the measurements between some periods of time.