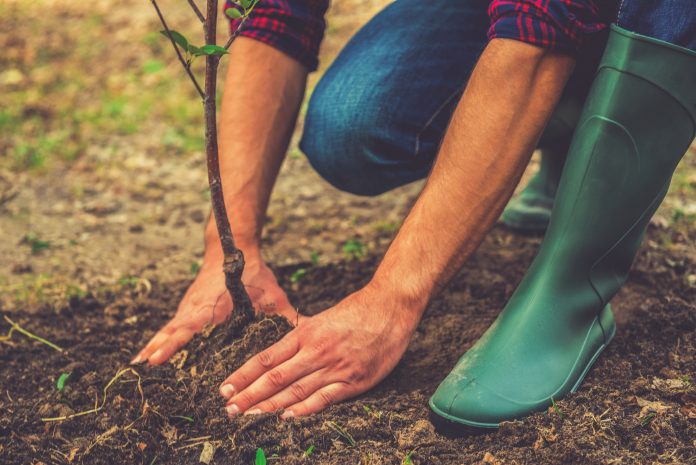 Over a quarter of a million trees are to be planted across England in an urban greening project towards natural regeneration, awarded as part of National Tree Week
To make urban areas healthier and more pleasant, as well as boosting wellbeing and tackling local climate change, the Woods into Management Forestry Innovation Funds will distribute almost £700,000 to 17 projects restoring biodiversity in vulnerable natural habitats.
Building back greener from the pandemic, trees are to be planted in communities with funding through the Nature for Climate Fund, announced by Defra and the Forestry Commission as National Tree Week launched 27 November.
"Helping woodlands adapt to a changing climate and aiding their recovery from the impacts of pests and diseases"
46 projects in England planting almost 25,000 trees will be supported through the third round of the Urban Tree Challenge Fund, building upon the 134,000 trees already planted through this fund in deprived urban areas.
Successful applicants supporting tree planting efforts for future generations will see over £12 million of allocated funding, in which their projects are to support a variety of ways plant trees, from natural regeneration and traditional planting to community engagement.
260,000 trees will be further planted outside of woodlands as part of the Local Authority Treescapes Fund with 139 local authorities awarded a share of £4.4 million fund across 42 projects.
With provided training to support community groups, local residents, schools and environmental groups will participate in initiatives to restore trees to non-wooded areas such as riverbanks, along hedgerows, beside roads and footpaths, and within vacant community spaces.
These trees are to be planted primarily in areas where treescapes are often highly degraded due to neglect, disease, or historical decline.
Coming together to plant trees in shared spaces
Projects are to help restore woodlands damaged by ash dieback, by developing new business models and supply chains for ash timber. Projects will further improve accessibility to woodlands, allowing active management, engaging with forestry businesses and conservation organisations on woodland management.
The Tree Production Innovation Fund will additionally make over £1 million available to 16 innovative projects striving to increase and diversify domestic tree production.
The projects selected include collaborations from researchers, nurseries, seed suppliers and industry, such as the Future Trees Trust, the University of Oxford and Maelor Forest Nurseries, and will explore a range of novel production methods such as the establishment of clonal seed orchards for oak, use of AI in advanced propagation systems and DNA finger-printing technologies for the genetic tracing of Forest Reproductive Materials (FRM).
Forestry Minister, Lord Goldsmith, said: "This targeted package of funding will help us to build back greener and regenerate natural spaces across the country for the benefit of all.
Trees are at the heart of our ambitious environmental programme, as we work to deliver on the promises we made at COP26 and treble tree planting rates by the end of this Parliament. But at the local level, trees and woodlands are the lifeblood of communities, essential to supporting wellbeing, reducing pollution and improving people's quality of life."
Forestry Commission Chair, Sir William Worsley added: "These inspiring initiatives will help to stem the tide of biodiversity loss and promote resilient tree growth and management across the UK, whilst helping to futureproof our natural world amidst a changing climate."
Marking the fulfilment of the Government's commitment in the England Trees Action Plan, this new funding allocation comes alongside the launch of a third national community forest to be created in Cumbria.
Creating three new community forests, these projects help to deliver the Government's commitment to triple tree planting rates by the end of this Parliamentary period.
The new forest planted will comprise of up to 150 hectares – around 210 football pitches – of trees, woodlands and forests created along the west coast of Cumbria from Barrow to Carlisle. This will better connect 65 miles of coastal communities to nature.
Editor's Recommended Articles