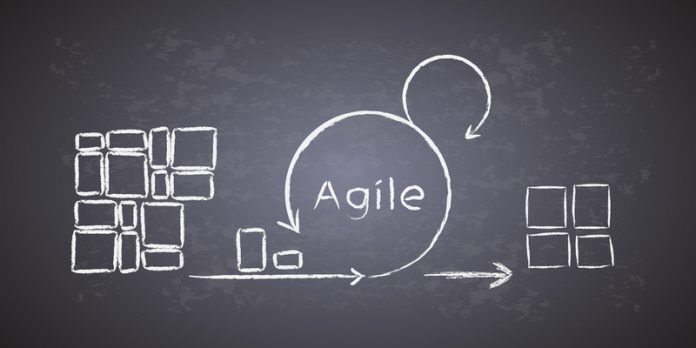 Agile Business Consortium's Geof Ellingham outlines the benefits of Agile methods in digital service development and how it can help public services
The UK is recognised as a world leader in digital government, topping the UN E-Government Survey index for both development and e-participation1. This has been led by the UK's Government Digital Service (GDS) with its tenacious focus on user needs, common design principles, and openness, balancing the needs of citizens and government, as well as Agility.
In the UK, unlike almost anywhere else in the world, government appears to be ahead of the private sector in the adoption of Agile methods in service development. Agile is mandated by GDS for central government digital services, and both the National Health Service and local government are developing their own related digital standards with Agile at their heart.
Despite this, government is struggling to adapt the way it leads and manages change to get the most out of the speed and flexibility that Agile promises. As Daniel Thornton from the Institute of Government observed earlier this year, "Agile development involves decision-making which is swift, and as close to the user as possible. This is not how decisions are made in government, with its overlapping layers of control from the centre and within departments and agencies. Public servants need to learn the specialist skills to do this…."
Agile Business Consortium, a global not-for-profit organisation which provides advice, guidance and training to Agile practitioners working in all sectors, believes it's time for the wider Agile community to step up the cross-sector Agile learning, to the benefit of both government and the private sector.
What is Agile service development?
Agile is built on simple principles which were radical when they first emerged 20 years ago, and still remain relevant today. Yet they are challenging to put into practice in large, complex and hierarchical organisations like government departments. These ideas are articulated in many different lists – here's a short one:
Agile is collaborative – we have users, technologists, front-line staff and managers working together, often in the same room, throughout the design and delivery of a new service.
Agile is flexible – we know that requirements will change throughout a project, and welcome the improved understanding of user needs that this change represents… we don't hate "scope creep" but embrace change and aim to make decisions quickly and as close to the problem as possible.
Agile is about people, not technology or other "stuff" – we focus on what users and businesses need, and how the people who deliver services can meet those needs – sometimes, but not always, with the help of technology.
Agile is transparent – we prefer showing models, prototypes and the actual product, rather than producing reports, spreadsheets and presentations. We also prefer sharing our challenges to hiding them.
What special challenges does Agile face within government?
Agile's first big success in government was the creation of the very first version of GOV.UK (the single website for all central government services), which was built in an Agile way by a small team in a mere 10 weeks.
Although this was a huge achievement, this was a very different challenge to the one facing e-government. In some ways, it was more like a modern tech start-up company – flat, lean, co-located and flexible.
The challenge with scaling Agile to work across government is that the environment is the opposite of a start-up. The need for ministerial accountability to the public tends to create a risk-averse atmosphere in which decisions are made far away from (and sometime after) the problems to which they are responding. This creates a disconnection between the rapid design and evolution of a service, and the decision-making hierarchy, exacerbated by the fact that many of the technical staff are IT contractors, not full-time civil servants.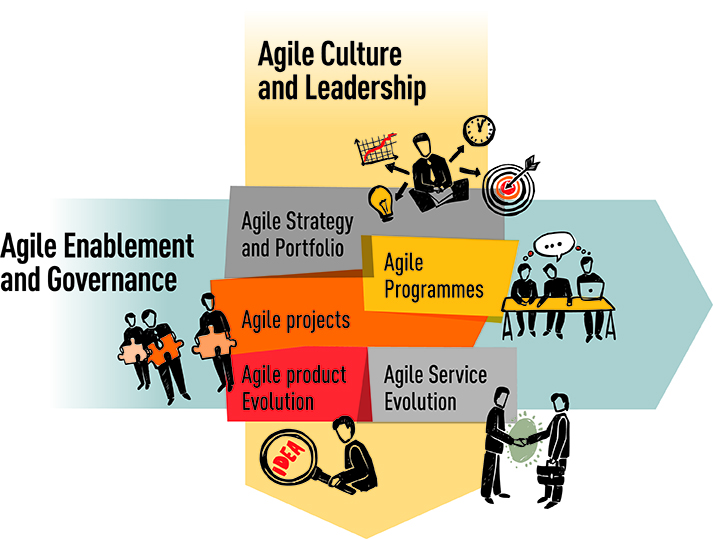 In response to the special complexity of government, GDS has created the GOV.UK Service Standard and Supporting Service Manual, which defines a development lifecycle for digital services (Discovery-Alpha-Beta-Live) and provides a set of design standards and a host of supporting guidance. This has produced some excellent results in the design of citizen facing services (e.g. Tax your Vehicle). However, there is often the need to deliver more complex and far-reaching changes through projects and programmes, and this is where challenges emerge. There is currently no Agile method which effectively addresses the Agile development of Digital Services within a project or programme structure.
For this reason, the Agile Business Consortium have been developing a new version of their widely recognised Agile Project Management (AgilePM®) framework and qualification, which is specifically targeted at digital service development. This has been developed taking into account the needs of many other organisations such as the NHS, local government and private sector organisations who are also looking to develop new and improved digital services.
This will enable any organisation to develop a consistent approach, a common language and a skilled workforce (with appropriate accreditation opportunities) for the successful design and delivery of digital services whether through evolving improvements or step-change transformation.
Agile Business Consortium has adapted the AgilePM qualification to explain how the concepts can be easily aligned to the GDS lifecycle and roles, to provide a flexible governance structure to use alongside Scrum, Kanban or any other IT development methodology. The new course, AgilePM and Digital Services, will also cover some of the distinctive elements that GDS has injected into Agile discourse, such as citizen over government and assisted digital and it will also include the tried and tested concepts of alpha, private beta and public beta within the project lifecycle.
How are we doing this and when will it be available?
The course is in alpha at the moment (meaning we're trialling a prototype with real people to see how it works), and we'll be sharing those experiences and launching our public beta programme in May 2017. If you'd like to participate in the public beta programme and get early access to the new course, please email the Agile Business Consortium info@agilebusiness.org.
Founded in 1995 as the DSDM Consortium, the Agile Business Consortium is a not-for-profit membership organisation that aims to provide global leadership in promoting, supporting and enabling the adoption of Agile at all levels.
It focuses on enabling effective business change and transformation, and in particular on improving culture, structure and leadership to deliver strategic goals.
The Agile Business Consortium offers advice, guidance and accredited products and services across a wide range of industries, government organisations and charities through an international network of Agile practitioners and partners.
1 https://publicadministration.un.org/egovkb/en-us/Reports/UN-E-Government-Survey-2016
AgilePM® is a registered trade mark of Agile Business Consortium Ltd
Geof Ellingham
Director
Agile Business Consortium
geof@agilebusiness.org
Please note: this is a commercial profile