Medispace, a provider of fully equipped MRI trailers and CT trailers, looks to the future of community diagnostic hubs, advocating for much-needed changes to be implemented
Medispace is a provider of fully equipped MRI trailers and CT trailers, providing both modular and hybrid units for hospitals and private clinics. We also provide staffing services, if needed.
In the upcoming years, we will expand our fleet with more high-end systems. We want to be the supplier, of choice, for diagnostic solutions with added value, as well as constantly searching for new, innovative solutions with an open and entrepreneurial mind.
"Hospitals and clinics in the United Kingdom are continuously requesting Medispace to provide mobile and modular units and related services. They are doing this when they temporarily need extra capacity due to a renovation or an increased demand for care" said Sander de Mooij, CEO of the Medispace Holding BV.
Additionally, the paper "Diagnostics: Recovery and Renewal" by Professor Sir Mike Richards highlights the need for radically overhauling the way MRI, CT and other diagnostic services are delivered – which is greatly increasing the request for diagnostic imaging equipment. (1)
Change is needed to cope with the increase of patients and diagnostics services needed
Many community diagnostic hubs (CDHs) or 'one stop shops' could be created across the country away from hospitals, so that patients can receive life-saving checks close to their homes. These centres could be set up in free space on the high street or retail parks.
The question we need to ask is if the CDHs are the way forward or not? Many hospitals want to keep the patients close to the hospital site but are also realising that a change is needed to cope with the increase of patients and diagnostics services needed. We all agree that a service should be created that is quicker, as well as being still being a safe environment for the patients.
Looking at the statistics, the amount of MRI and CT's scanners per 10,000 population within the UK is still very low. New investments will be needed to handle all patients that need diagnostic imaging in the future.
The most important step forward, in my opinion, is to separate the acute and elective patients and diagnostics. This is the first step.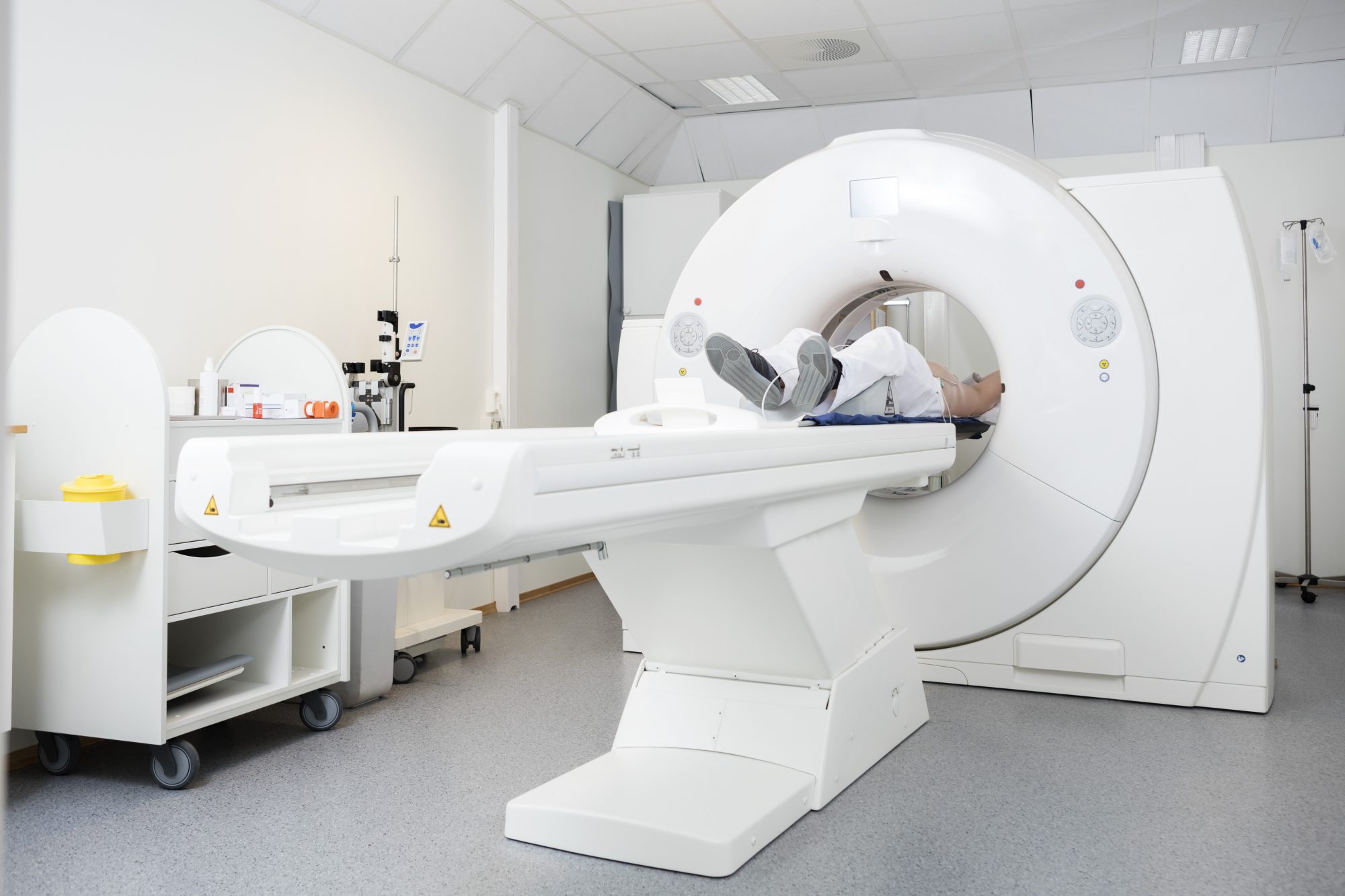 Diagnostic possibilities and services
The creation of a CDH with all diagnostics possibilities is the optimum solution but are we not creating small hospitals outside hospitals again. A small CDH that targets specific elective diagnostics services could be and can be managed in a much better and accurate way.
For all the CDH's new investment is needed for imaging and equipment, which is possible however the biggest challenge we have is the imaging workforce. The imaging workforce will need to be expanded with 2,000 additional radiologists and 4,000 radiographers, as well as other support staff. Hospitals are struggling with staff shortages already now as not a lot of people are interested working within the healthcare due to long working hours and night shifts.
The training of new radiologists and radiographers will take up to 2-3 years and only after this training and education of the workforce, we will see an impact on the reduction of waiting lists. We also should start to think out of the box and use technology that is available.
Radiologists are already using artificial intelligence (AI) for diagnostics and are sharing reporting workloads between hospitals and gaining access to specialist opinions.
For radiographers, there is also technology available that could assist them, but are we ready for that?
Siemens Syngo Virtual Cockpit: Highly qualified staff is hard to come by and a relevant cost factor. In addition, some procedures are just less common than others. This leads to a situation in which not all technologists can confidently realize all examinations at the same high standard. As one result of this, not all procedures can be offered at all sites at all times.
Siemens syngo Virtual Cockpit, a software for remote scanning assistance, lets you make the most of your imaging devices. With remote scanning assistance, you can transform care delivery and achieve a higher level of standardisation that leads to more accurate diagnoses. (2)
Medispace is discussing with Siemens how to implement the Siemens Syngo Virtual Cockpit on all the units. This will enable radiographers to be supported in making MRI and CT scans from a central location, meaning that all radiographers within the virtual cockpit platform can learn and assist each other.
More senior radiographers will be able to assist junior radiographers. In the future, we could even think of using trained healthcare assistants to position the patients on imaging equipment and the actual scanning can then be done remotely by a senior radiographer.
Medispace has already tested this software, and it shows that a senior radiographer can operate three scanners at one time. This is the way forward.
Looking at the current regulations we need two full-time radiographers during contrast imaging and one radiographer and one healthcare assistance during non-contrast imaging, therefore if we wanted to use the virtual cockpit software regulations for this need to be changed and implemented.
As Medispace, we are ready for it, but will there be an acceptance on national, regional and or local level scale? This change can only be implemented if it's driven by highly skilled and committed managers and clinicians, who will need to be supported by administrative and support staff. Without this, there is a real risk that the much-needed changes will not be implemented.
Community Diagnostics Hubs are the way forward but can only be achieved if changes are implemented.
We are ready for it, but are you?
References
https://www.england.nhs.uk/2020/10/nhs-to-introduce-one-stop-shops-in-the-community-for-life-saving-checks/
Please note: This is a commercial profile
Editor's Recommended Articles