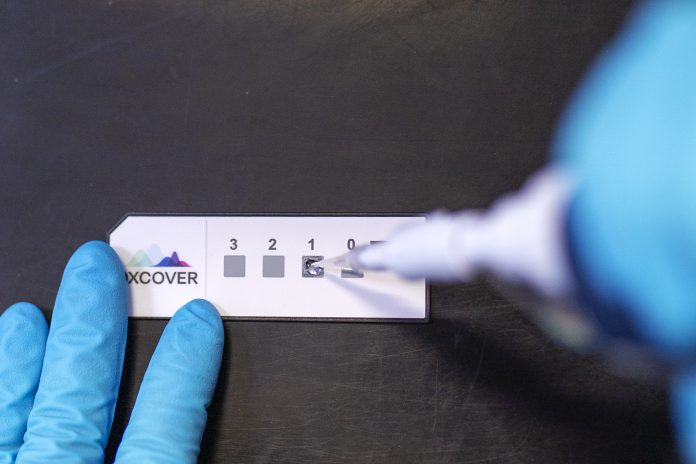 CEO of Dxcover Limited, Mark Hegarty, offers an insight into their cutting-edge technology that can help save lives by detecting early signs of cancer
Healthcare systems across the globe are under immense pressure and, worldwide, 26,000 people die from cancer each day. The COVID-19 pandemic, and increased waiting times for cancer diagnosis and treatment have emphasised the need for new technologies which are simpler, faster and more cost-effective.
The future of cancer diagnostics is now. We must adopt new technology to act quicker and save more lives.
Liquid biopsy is a diagnostic technique that has the potential to seriously accelerate early cancer detection leading to increased opportunities for treatment options.
Dxcover Limited aims to be a world leader in liquid biopsy and artificial intelligence for early detection of cancer and other diseases. Dxcover is using cutting-edge technology to detect the early signs of cancer through a serum sample. Other tests are limited by their ability to capture minute fragments of tumour DNA, but the Dxcover® Liquid Biopsy combines Infrared Spectroscopy with Artificial Intelligence to analyse the whole spectrum of signals from the sample, including molecules from the tumour and from the body's immuno-response to the cancer.
Dxcover technology is based on the world-leading research of Dr Matthew J Baker PhD and is backed by an award-winning team, dedicated to developing lifesaving liquid biopsies. Dr Baker is an inventor with more than 18 years' experience in the field of clinical spectroscopy and was named by KPMG as one of the top six Best British Tech Pioneers in 2020.
Since its spin-out in 2019, the company has raised £5.1m in funding to date to progress its multi-cancer development program, the Dxcover® Cancer Project. Investors in the technology include; Scottish Enterprise, Mercia Asset Management, Norcliffe Capital, SIS Ventures, Eos Advisory and the University of Strathclyde.
The team has successfully completed two ground-breaking clinical studies, analysing 988 patients, on the detection of brain cancer and is currently developing a platform for the detection of other commonly occurring cancers.
The Dxcover® Brain Cancer Liquid Biopsy
For doctors in primary care, detecting brain cancer has been likened to searching for a needle in a haystack. Brain tumours reduce life expectancy by on average 20 years and 38% of brain cancer patients in the UK have five visits to primary care before diagnosis.
The Dxcover® Brain Cancer liquid biopsy is a simple blood test that is then quickly analysed using artificial intelligence to fast-track patients suspected to have a brain tumour for further treatment.
Typically, diagnosis requires several GP visits before specialist scans and can take up to eight weeks or more to fully diagnose. Dxcover's liquid biopsy method is fast, inexpensive and only requires a blood sample. The doctor sends the sample to the lab for analysis, and Dxcover's 'Drop, Dry, Detect' technology provides results in minutes. The test is powered by artificial intelligence, and is trained to detect the signs of cancer.
Published 30th July 2021, in the peer-reviewed Cancers academic journal, the Glasgow-based health-tech has shown that the Dxcover® Liquid Biopsy technology is effective even at a smaller volume and lower stage. The study involved 177 patients with varying sizes of brain tumours providing blood samples for analysis by Dxcover. The samples underwent the spectroscopic analysis under infra-red light and processed using machine learning software. The test and analysis were found to be effective in identifying brain tumours in patients with gliomas as small as 0.2cm3.
By detecting extremely small tumours, this research provides the evidence that Dxcover's diagnostic test can have a big impact in shortening the time to diagnosis for patients from symptom onset, supporting primary care doctors in their decision making.
The future for Dxcover
Dxcover plans to translate its 'Drop, Dry, Detect' technology to be effective in the detection of all forms of cancer. The Dxcover® Cancer Project is currently in the development stage, and the Glasgow-based firm holds the patent for its unique methodology for the detection of all cancers.
Early diagnosis beats cancer and ultimately saves lives.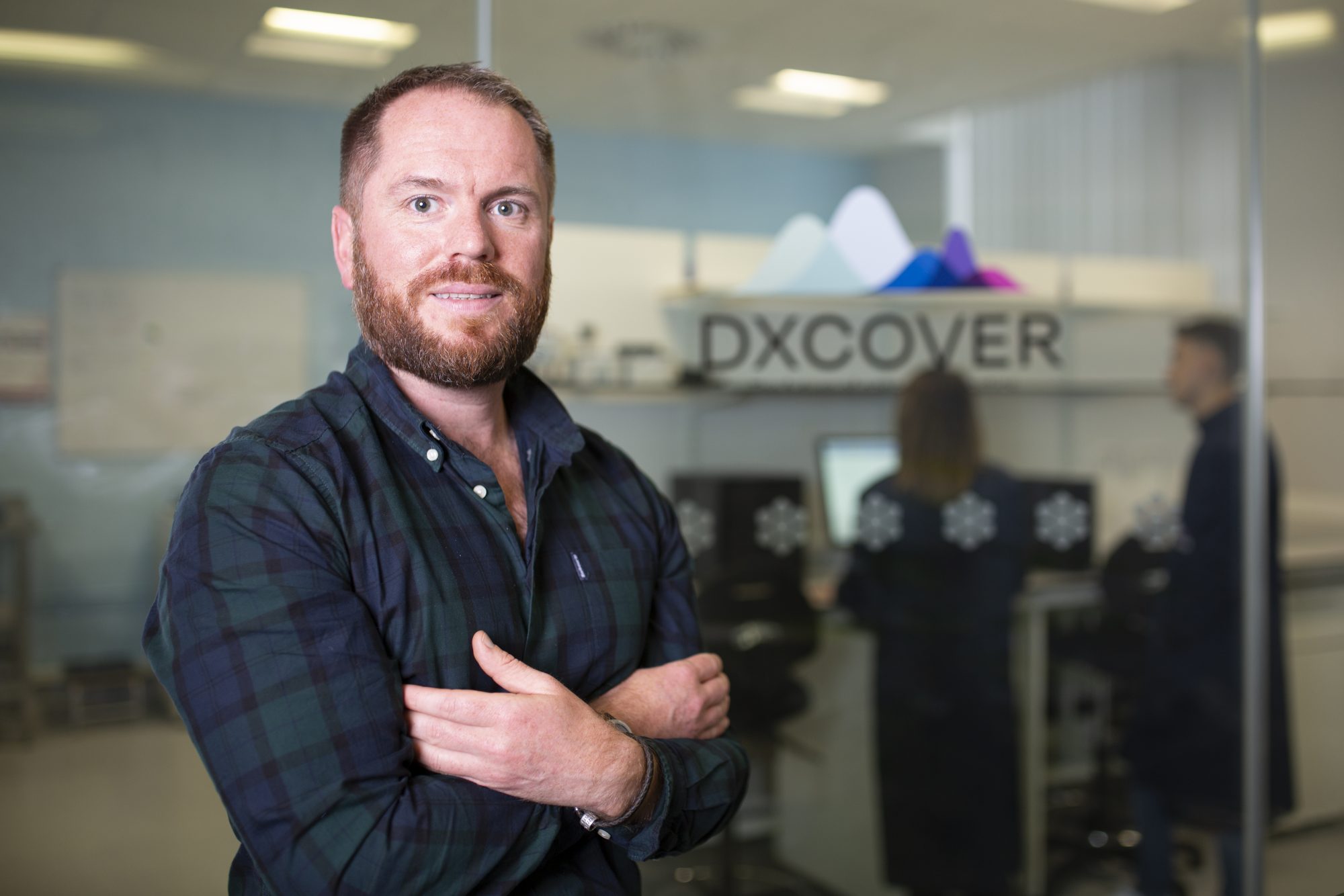 Dr Matt Baker, Chief Technical Officer & Co-Founder at Dxcover Limited, stated:
"Earlier diagnosis has the potential to improve survival rates compared to late-stage diagnosis, where treatment options and better quality of life are hugely increased. The Dxcover® brain cancer liquid biopsy test also has the potential to indicate the type and severity of the tumour, allowing doctors and clinicians to prioritise and fast-track the most appropriate and effective treatments.
"Doctors urgently need to have access to innovative new healthcare technological solutions that are quick, reliable and cost-effective to better triage patients to the treatment course they need. Our goal is to provide that solution for all forms of cancer by being world leaders in liquid biopsy and ultimately saving lives."
For more information visit www.dxcover.com
Please note: This is a commercial profile
Editor's Recommended Articles