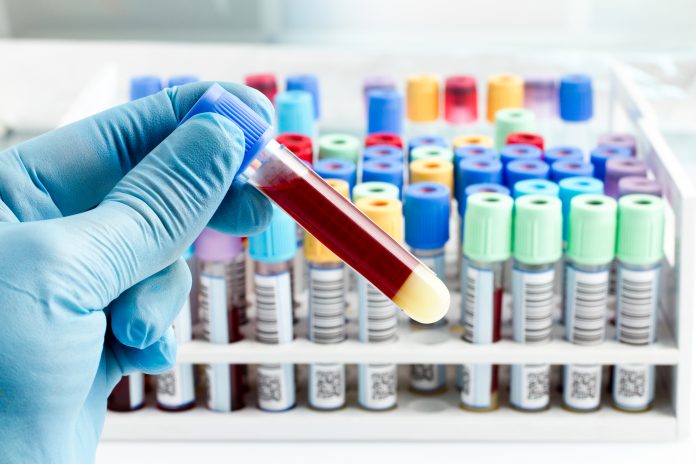 PinPoint Data Science addresses the acute challenges of cancer diagnostics in the post-COVID NHS. Could their innovative machine learning platform be the low-cost, high-impact solution UK healthcare needs?
The urgent need for innovation
GPs in England currently refer approximately 10,000 symptomatic patients daily to the NHS urgent cancer referral pathway, the "two week wait" (2WW). From 1 million patients per year at its inception in 2010, by 2020 2WW referrals had grown to over 2.5 million, at a cost to NHS England of approximately £1.5 billion per year and millions of hours in staff and clinician time. This steady increase in pressure on the system is unsustainable.
As if this weren't enough, the COVID-19 pandemic caused patient hesitancy and delays in appointments at every step of the way for cancer diagnostics and treatment. The greater the backlogs, the further we get from a system capable of meeting the Government's ambition of 75% of all cancers being identified early by 2028.
At PinPoint, we don't think the answer is bigger budgets and more machines. We see the solution as a fundamental upgrade to the approach to diagnostics for cancer patients in the NHS. We believe that providing clinicians with better tools for intelligent triage and prioritisation will enhance capacity, reduce backlogs and deliver faster, more efficient help for the patients that need it most.
Of the 2.5 million patients referred to the 2WW in 2020, cancer was identified in only 7%. For the 93% eventually given the all clear, they will have been through a series of expensive, time consuming diagnostic tests, causing untold personal stress over a period of months and ultimately costing the NHS money that could potentially have been used elsewhere. This is where artificial intelligence can make the greatest impact and PinPoint is developing a platform to do just that.
The PinPoint Test
At PinPoint Data Science, we have developed an algorithm using machine learning which produces a probability that a patient has cancer from a single blood draw: the PinPoint Test. This simple blood test gives clinicians a tool with which to more accurately triage, stratify, prioritise and safety-net patients.
The PinPoint Test tackles the problem in two key ways: by identifying those at negligible risk and safely moving them out of the 2WW pathway, and by assisting clinicians in identifying those patients at most risk so that they are able to access the specialists and facilities they need sooner.
Deployed at scale, we believe the PinPoint Test can deliver enhanced diagnostic capacity, reduced waiting lists, reduced patient anxiety and significant cost savings to the NHS.
Homegrown innovation
The PinPoint Test has been developed in collaboration with the University of Leeds, multiple NHS Trusts and the West Yorkshire and Harrogate Cancer Alliance, with the support of the Yorkshire and Humber AHSN. Using a large-scale retrospective analysis of over 370,000 patients from the Leeds region between 2011-2019, the PinPoint AI has been developed to analyse 33 complex data points in the blood and aggregate them into one single number – the chance a patient has cancer. A real-world service evaluation is already underway in the West Yorkshire and Harrogate region.
Real-world integration
The ability of any new technology to integrate quickly into the complexity of the NHS is paramount to making the right kind of impact. We understand that the best solution to the problem of diagnostic capacity in NHS Trusts is one that can deliver improvements in patient outcomes and compliance with national cancer targets – doing both at speed, without disruption or lengthy integration periods.
The PinPoint Test is designed with exactly that in mind; it does not rely on costly specialist equipment, it runs on existing NHS IT and laboratory testing systems under complete NHS control, and the test result is delivered back to clinicians through the standard systems. All data is anonymised and processed within the NHS firewall. We have already overcome the key regulatory, governance and systems integration issues and are preparing for a wider roll-out in 2022.
To make the greatest impact where it is needed, the PinPoint Test is CE marked for the nine most populous 2WW pathways, representing over 98% of all referrals: Breast, Gynaecological, Haematological, Head & Neck, Lower GI, Lung, Skin, Upper GI and Urological.
PinPoint origins
PinPoint has its origins in a UK-wide academic consortium focused on the early detection of cancer. Co-founder and Chief Scientist, Dr Rich Savage, came from a background in astrophysics and statistical modelling but driven by a personal passion for medical applications, started working on algorithms as a tool to analyse and harness biomedical data at the University of Warwick. The cluster of world-class talent that now makes up the PinPoint Data Science Team arose from Dr Savage's very best doctoral students, including our CTO Dr Matt Neal.
Inspired by their novel approach to early cancer detection and it's potential to change the world, entrepreneur Giles Tully took over as PinPoint's CEO in 2017. In order to build an effective team, Giles then invited Dr Nigel Sansom to join as Executive Chair, bringing with him years of experience in the public and private sectors, supporting innovation in pharmaceuticals and diagnostics. Everything started to point to Leeds as a hub of MedTech innovation; PinPoint already had ties in the city and we started working with the NIHR Leeds MIC (MedTech and In vitro diagnostics Cooperative), where we found the perfect COO, Dr Rosie Ferguson, with her expertise in developing and deploying medical devices.
Transformative potential
COVID-19 brought into sharp focus the need for new solutions to acute problems. The emergence of new technologies in machine learning and AI offers the opportunity to leverage those in creative new ways – reimagining the way we approach suspected cases of cancer and prioritise those at greatest risk. An all new product like the PinPoint Test has the potential to transform the patient experience, reduce systemic overloading and allow clinicians to focus their time on the patients that need them most.
The power of the technology within the PinPoint Test is that it is not in and of itself limited to cancer detection. Machine learning can and inevitably will be applied to any number of other areas and a software solution, like that being developed by PinPoint, means we are well placed to be agile in our response to future disruption and explore the full range of potential benefits to healthcare systems and individual patients. Watch this space!
PinPoint Data Science Ltd
info@pinpointdatascience.com
https://twitter.com/PinPointDataSci
For more information, visit PinPoint at www.pinpointdatascience.com.

Please note: This is a commercial profile
© 2019. This work is licensed under CC-BY-NC-ND.
Editor's Recommended Articles