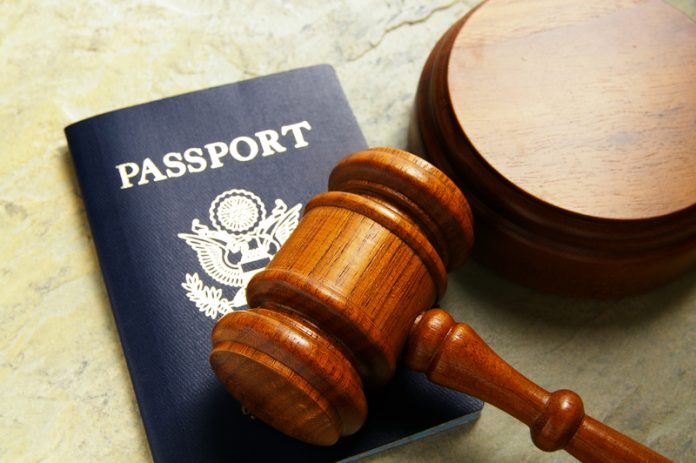 Latest estimates suggest that the UK has seen an overall decline in net migration since the country voted to leave the EU last June as EU nationals leave
New estimates show that net migration in the UK has fallen to its lowest level in 3 years in the year since the Brexit vote.
Net migration, which measures the difference between those leaving the UK and those entering, has fallen by 81,000 over the course of a year.
The figures, from the ONS, show that immigration from all countries has declined, and emigration is on the rise.
The current government pledges that it will reduce it to 100,000, it currently stands at 246,000.
The figures show a slump in EU nationals arriving from Eastern European countries such as Poland and Czechoslovakia, countries known as the 'EU8'.
Dubbed a 'Brexodus', the figures are concerning some who believe large numbers of EU nationals leaving will have a negative effect on the economy.
CBI Head of Employment Matthew Percival lamented the skills that people leaving the UK would take with them:
"This latest data reflects a trend many businesses have seen – an increase in the number of EU citizens leaving the country."
"The loss of these vital skills should concern us all, underlining the importance of urgently providing certainty for millions of workers and their families."
The new figures also correct a false assumption that international students stay longer than their study visa affords them.
They showed 97% of students were compliant with their visa deadlines.
Underlying causes
Many are putting the decline down to uncertainty and tension present in the UK after the Brexit vote.
The immediate aftermath saw a rise in hate crimes against immigrants, a sharp increase of over 50%.
BBC home affairs correspondent Dominic Casciani has released an analysis that looks into the possible effect of Brexit on migration figures.
He notes the falling value of the pound as a factor, which presents difficulties for migrants sending money to family back home.
Poland's economy, for example, is on the rise, and the UK is becoming less promising than ever.