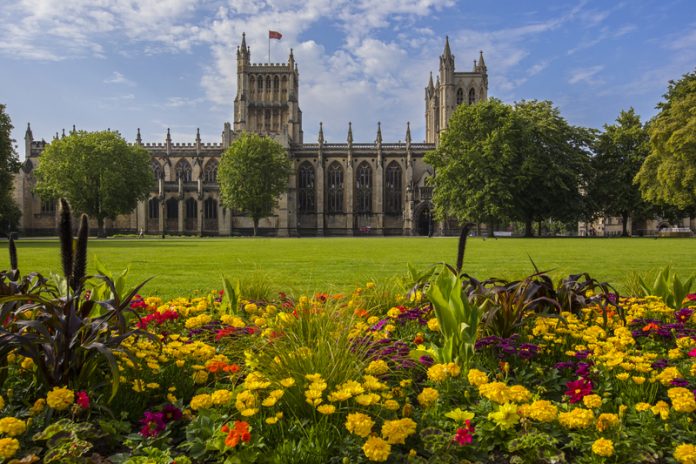 Mayor of Bristol, George Ferguson discusses how the City will build on its new international status as 2015 European Green Capital, leading the way in the UK for environmental change
The year 2015 marks a new chapter in Bristol's history as it becomes the first European Green Capital in the UK. Bristol has long been a pioneer in sustainable city living with over 9,000 people employed in its low carbon economy, the lowest carbon emissions of major UK cities and around 50,000 residents (over 10%) already involved in green activities.
After 40 years of innovative environmental efforts with real successes in areas such as food, travel energy and waste, Bristol's new international status will build on the blueprint for city living worldwide and serve as a catalyst for change locally, nationally and globally.
The European Green Capital Award was established in 2008 to promote and reward the efforts of cities working to improve the environment. The Green Capital judges commented on the city's 'sense of fun', one of our approaches to solving environmental problems that has been recognised.
Our vision is that Bristol will become a test-bed for environmental ideas, developing pioneering practices, which will become a model for cities around the world. A complex historic city with a population of around 500,000 and a city region of over £1m, means what works here will be replicable in many other European cities. 2015 is a pivotal global moment for sustainability with the UN Conference on Climate Change hosted in Paris at the end of the year. As the only city in the world with an official and significant 'green' title, Bristol has the potential to be at the centre of global discussion and debate.
Bristol's greatest strength is its people – they are the ones who helped it to become a green city and a green capital. We want everyone – families, communities, businesses – to get involved, and to feel excited about playing their part in creating an even better, greener, more connected city.
We will be focusing on 5 core themes for the year: nature, food, energy, resources and transport. Each theme will be supported by Bristol 2015's £2m environmental grant programme which is the largest ever offered by a European Green Capital.
Bristol is fast becoming the UK's most energy efficient major city and we plan to take this a step further in 2015 with 'Warm Up Bristol'. Thanks to the support of the European Investment Bank, Bristol City Council is implementing the UK's largest home retrofit and local renewable energy programme – investing in practical measures that will not only create warmer homes and save our residents money but also help us achieve our ambitious carbon targets.
We also plan to launch our own energy company in partnership with an energy supplier later this year giving residents a unique opportunity to buy their energy locally and more ethically.
By 2021, all of Bristol's council houses will be fully insulated, with new heating systems installed. The Turn Off The Lights initiative has received a Bristol 2015 neighbourhood grant to encourage more people to make a small contribution to sustainability. After starting in the Dundry View area, residents are encouraging more of us to spread the message to friends and neighbours about how even turning off electronic items normally left on standby can save them cash and make a significant difference.
Whether it's smaller ideas or thinking about large scale partnerships, our cross-border cooperation opens up all sorts of doors and helps put Bristol on the international map. Let's make the most of this great opportunity to bridge the gap between what we know we need to do to ensure a safe climate and the action we are taking in everyday decisions and in individual homes across the city, in order to get there.
George Ferguson
Mayor
Bristol City Council