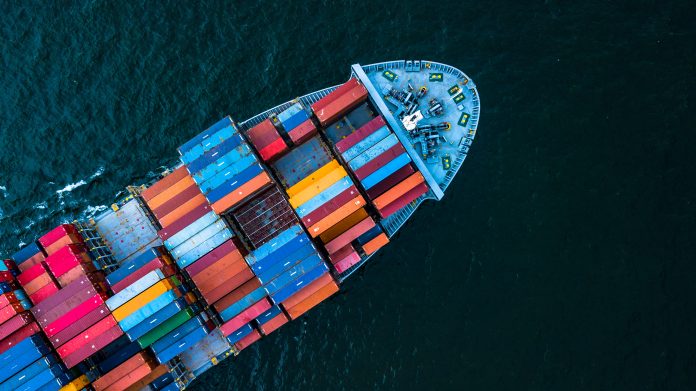 From saving costs and the importance of accurate information and measurements to the rise of containers boosting the speed of ocean freight, Jon White, MD at InXpress, highlights how businesses can improve their freight efficiency
Businesses are facing huge pressures from environmental legislation, rising freight costs and constant logistical change; All of which can slow down the efficiency of freight movement. Air freight being in high demand is good news for freight companies, but meeting these pressures and avoiding backlogs can be a real challenge, as we saw last year.
With its substantial contribution to the UK's economic growth along with the growing need for faster deliveries for consumers and businesses alike, it's important that all organisations take steps to minimise backlogs and improve the efficiency of freight and cargo movement.
How can we do this?
Choose road if it's not time-sensitive
Air travel is reliable most of the time, but impacting factors such as the weather can mean planes are halted. For e-commerce businesses such as Amazon, this can be a nightmare – they have a reputation to upkeep and customer's patience can be low. This can then have a domino effect on governments, countries and other companies, such as smaller businesses who rely on a steady supply of goods throughout the year from larger overseas organisations.
If your delivery isn't time-sensitive, road freight is a much more cost-effective way of transporting items around Europe. On average, for every six passenger flights, there is only one freight flight, meaning that space availability is often charged at a higher rate or may be added to the backlog. If you can minimise this by choosing the road instead, it can benefit you, your profits, the environment and efficiency.
Save on air travel
If road freight is too slow and your delivery is time-sensitive, you might be left with no choice but to spend a bit extra on air freight.
That's not to say that there aren't more cost-efficient ways to send air freight and boost delivery times. A door-to-airport service can be most cost-effective for both the sender and the consignee. This is because there are benefits for both parties – the shipper's responsibility ends once the aircraft arrives at the destination, and the consignees tend to have their own freight agents in place who can ensure a swift customs clearance and final mile delivery.
Information can save hours
If your freight is non-stackable – if it cannot be stacked or has other freight stacked on top of it – you must make this well known as it will affect the price.
If you're importing goods, do not ever guess the tariff code. The code must match what is on the commercial invoice, which tends to be provided by the shipper. You can check on the HMRC website how much the duties and taxes will be beforehand to save on costs and prevent you from getting an unexpectedly large bill.
If your information is inaccurate you're on a slippery slope to a congestion headache. It sounds obvious but it is important to provide accurate weight and dimensions. Incorrect information can result in delays, potential cancellations and wrong price quotations which will slow things down in the long term. Be clear which units are being used – kg, cm or mm? The country you're shipping to will affect these – U.S. usually use imperial measurements for example.
Container cargo
Containers have massively reduced the spend of ocean freight and boosted the speed of it, especially for items such as customer goods. Containerization has also meant that international relocation of items such as vehicles has sped up, and reduced the theft problem in the shipping industry. This is due to intelligent logistics and the doors of the containers usually being sealed.
When shipping less-than-container-load shipments, your freight will be in a container with freight from other shippers, which can impact on transit times because all shipments within the container will need to clear customs before the container is released. There is little you can do to boost this efficiency, but you can make sure that you check the transit times when quoting your customer. This will set expectations and allow you to set time for loading, collection, delivery, customs clearance and unloading. The close-out date, which is the deadline for receiving freight for a particular vessel is often a few days before sailing – you will also need to factor this in.
Packaging
If your freight is valuable, large, fragile or an unusual shape, it is worth considering using an export packaging company when sending freight overseas. Any palletised items need to be firmly shrink-wrapped and securely banded to the pallet to ensure that it can travel safely and securely for the required mode of transport. For example, freight travelling by sea may need different packaging to air freight.
The global and national economy is now more connected than ever before, and freight is still key to this. The government and logistics companies have to adapt to changing regulations and technology improvements, but every business can play a part to reducing backlogs and improving efficiency: no task is too small.
Editor's Recommended Articles