Hull University Teaching Hospitals NHS Trust recently opened its 5MW Photo Voltaic Power Station (solar field) at Castle Hill Hospital in Cottingham, East Yorkshire
As a key part of the Trust's target to become carbon neutral by 2030, the scheme was made possible through Public Sector Decarbonisation Scheme (PSDS) funding, administered by Salix. This was awarded as part of a larger grant to enable the Trust to progress a number of decarbonisation and demand reduction measures in 2021, such as air source heat pumps, LED lighting, retro-fitting insulation and smart building controls across a solar field.
Castle Hill Hospital is now one of the first hospitals in Europe to be fully supported by renewable electricity during daylight hours. The aptly named "Field of Dreams" began as a 4MW scheme, but through the procurement exercise delivered by the Trust's in-house Capital Development team, a 5MW solar field array was installed.
The tendering and procurement processes of the solar field
Completed in March 2021, planning applications were submitted and approved in August. While planning approval was sought, the Trust worked with its delivery partner, Boston Renewables, to procure the long lead items essential for a smooth roll-out, such as the solar panels, inverters, transformers and associated support frames. Construction began quickly following planning approval in August, and the panel installation was complete by December 2021.
Known as "ground-mounted solar photovoltaic array", the development covers a total of 7.7 hectares, including access roads, on land just south of Castle Road in Cottingham, opposite the main hospital site. The develop- ment has two main fields known as Field A, which is a 2MW array with 4,390 panels in a traditional North to South configuration, and Field B, which is a 3MW array with 6,600 panels in an East to West configuration.
The East to West configuration for Field B was chosen due to the avail- able footprint of land and to smooth the power distribution to the site. The Trust orientated the field to maximise available power to the site whilst avoiding a spike during the sunniest periods of the day. The arrays generate power at low voltage and this is stepped up to high voltage and distributed via the Trust's High Voltage network.
Powering the entire Castle Hill site with solar energy
Work was completed on Field A in February 2022 and on Field B in March 2022. The arrival of British Summer Time and longer days shortly afterwards meant the panels could then start generating enough electricity to meet the complete daytime power needs of the entire site.
Alex Best, Head of Capital for the Trust says:
"Back in November 2020 we were lucky enough to receive a grant from the Department for Business Energy and Industrial Strategy in support of its Public Sector Decarbonisation Scheme. With this support, our Trust has been able to open a 5MW Photo Voltaic Power Station (solar field) at Castle Hill Hospital in Cottingham, East Yorkshire.
"Our aim has always been to generate enough electricity to make the hospital site self-sufficient in the summer months when the days are longer. Even in late Spring, the panels were generating around 26MWh per day so we knew we'd achieve this in summer.
"This represents a significant contribution towards our plan to become carbon neutral by 2030 and it's also saving around £250,000 to £300,000 per month on hospital energy bills."
In August 2022, the Trust went one step further, and greener, by introducing a flock of 51 sheep from a local farm to graze on land around the panels. This is helping to keep the grass short naturally and reduce Trust expenditure on mechanical mowing.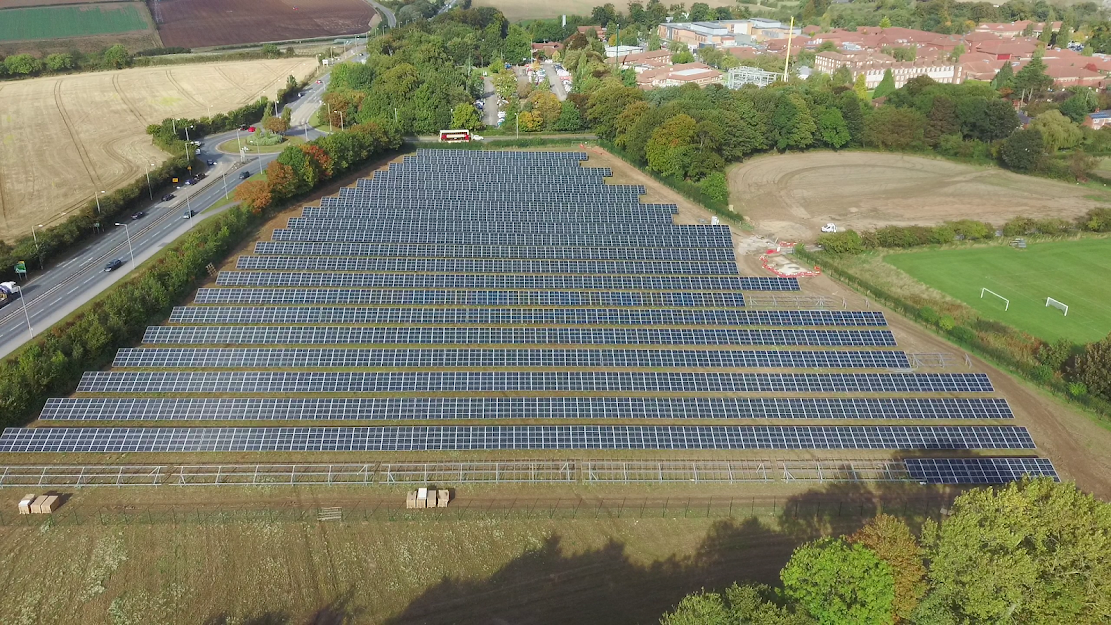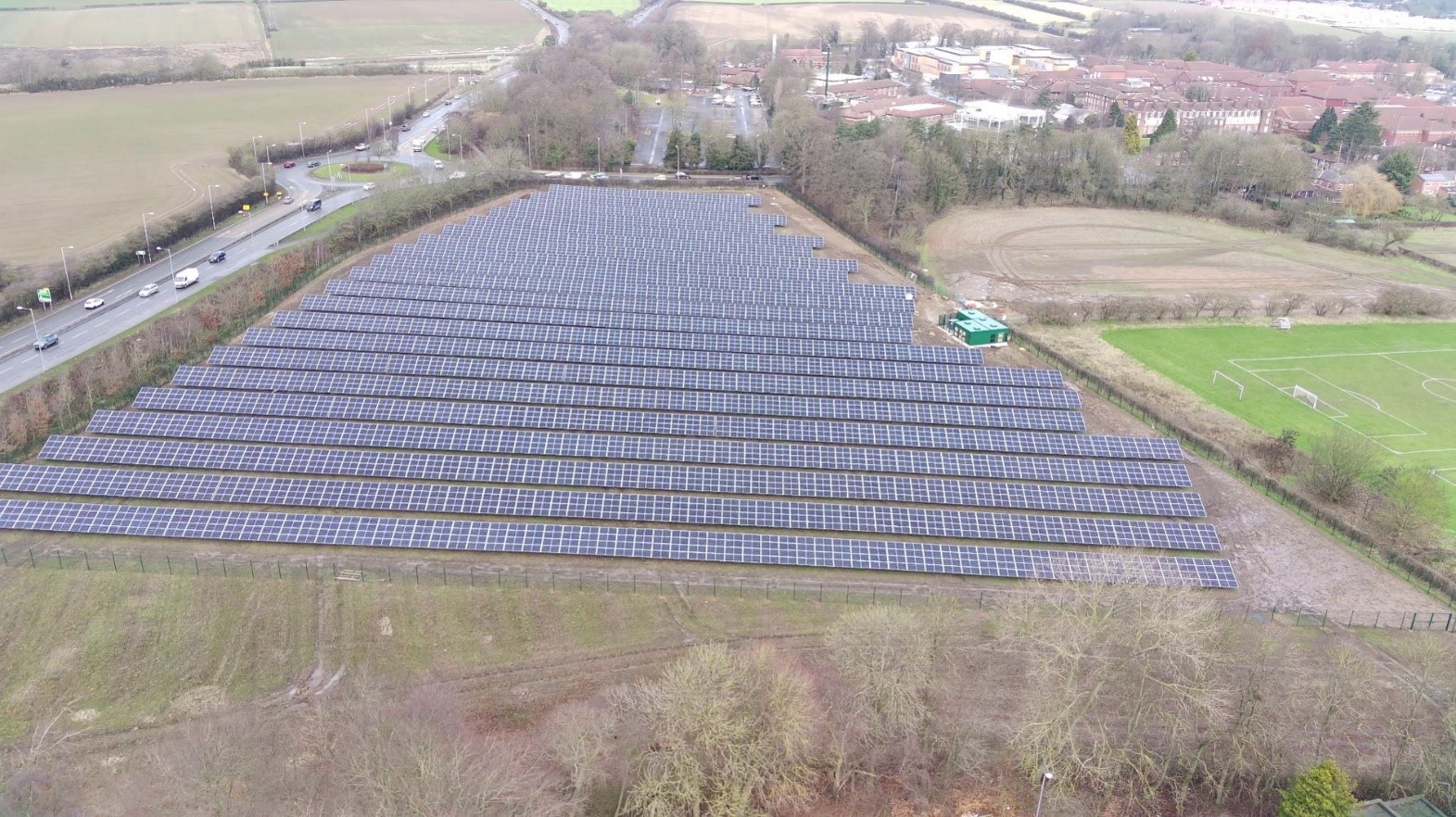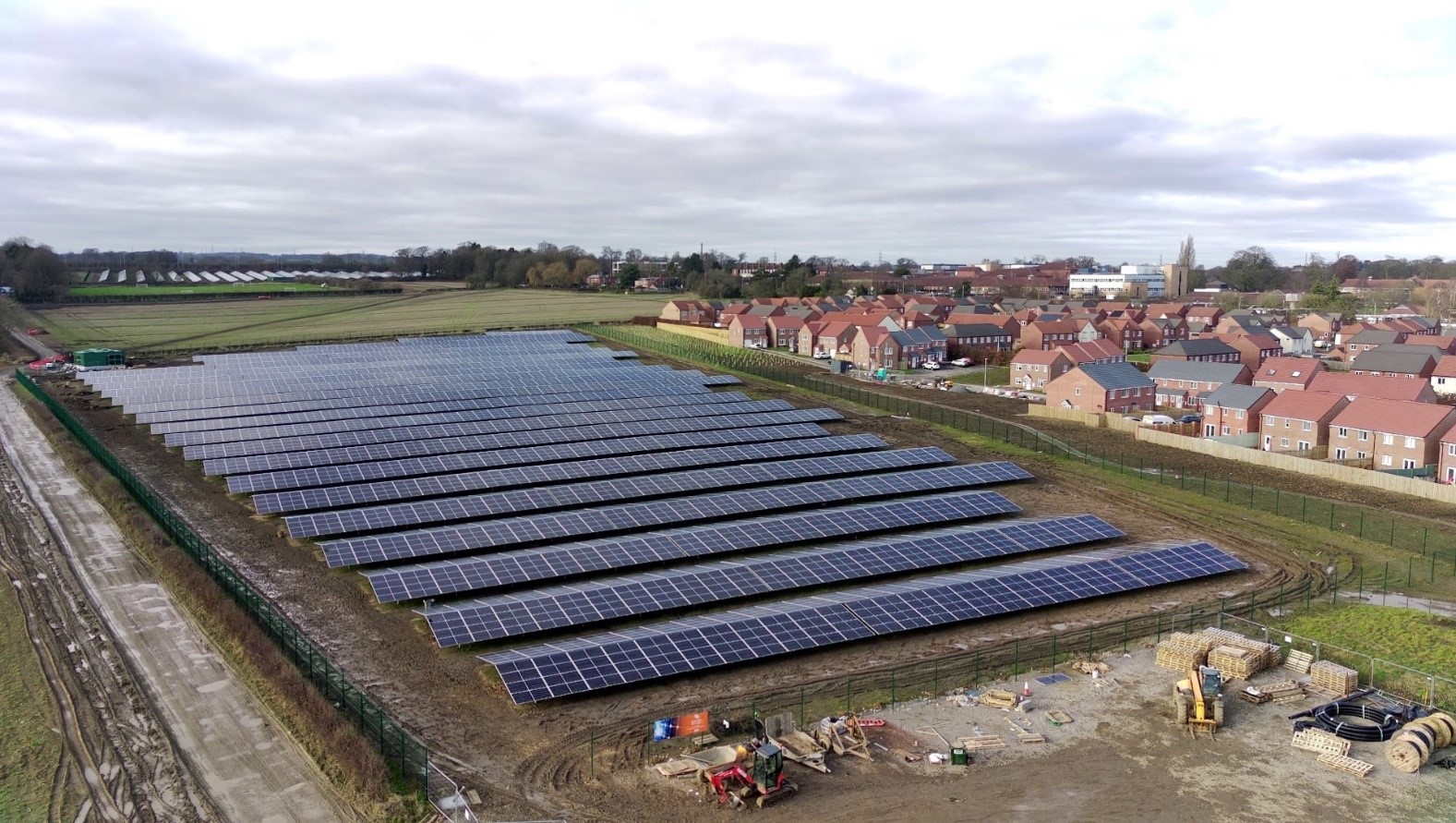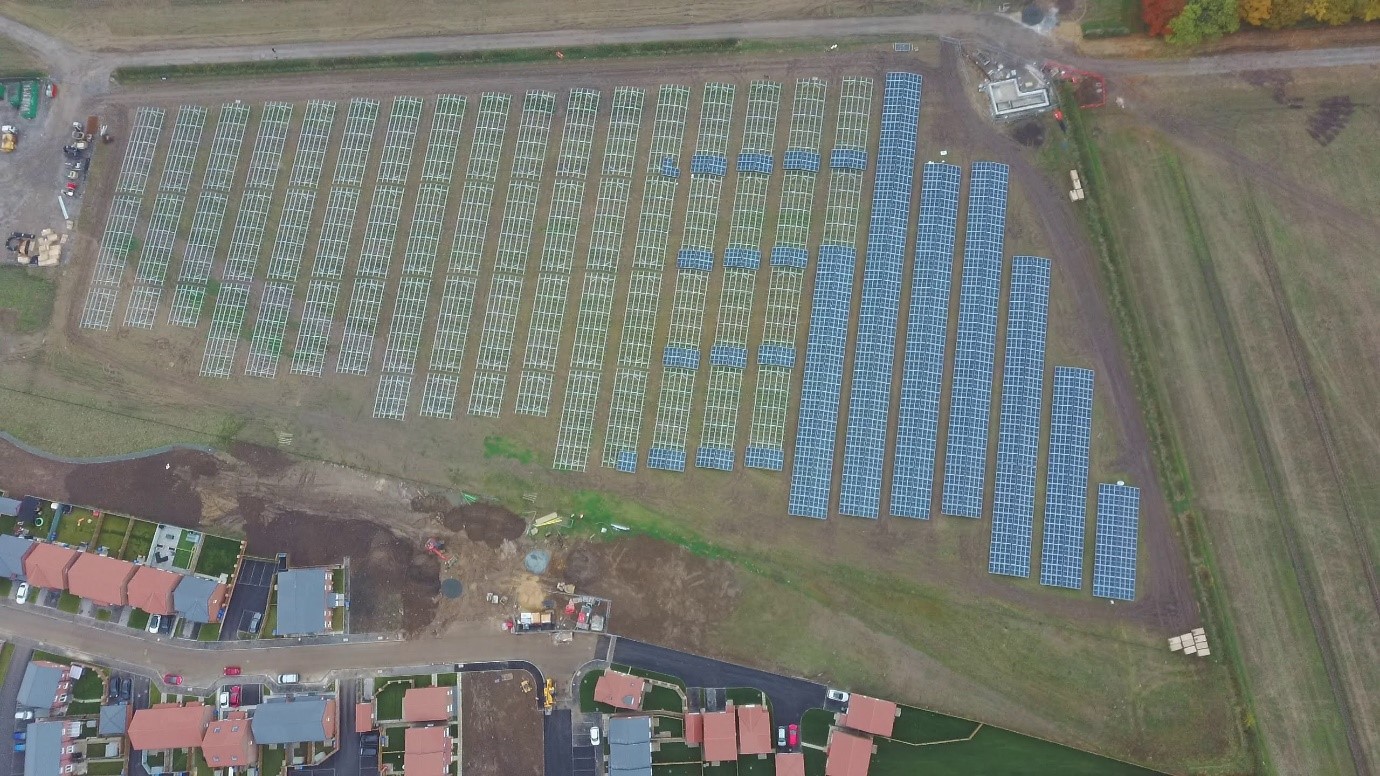 Supporting many life-saving surgical procedures in a green way
Marc Beaumont, Head of Sustainability for the Trust says:
"When you consider the size of the Castle Hill site and the amount of activity that goes on here, a huge amount of power is required to keep it running".
When you consider the size of the Castle Hill site and the amount of activity that goes on here, a huge amount of power is required to keep it running
"Then consider what the solar panel project is actually contributing, it's incredible to think that the power used to deliver patients' radiotherapy treatment sessions, to support many life-saving surgical procedures, and to keep our intensive care unit running right now is all completely self-generated, green electricity."
Alex adds: "The team which has worked on the solar field has done a fantastic job and we're really pleased to be leading the way in this respect."
The solar field is one of the Trust's flagship projects within its wider Zero Thirty strategy and plan, which seeks to ensure the Trust becomes carbon neutral by 2030. Through Zero Thirty, Hull Hospitals aim to become a UK leader in NHS sustainability and tackling the health service's impact on the environment and climate change.
The "Field of Dreams" is one of many schemes delivered for net zero ambitions
Other schemes include:
Replacement of 22,000 traditional light fittings with energy-efficient LED versions
Free cooling added to all main chillers and MRI scanners
Installation of smart systems with automated building controls and energy monitoring
Upgrade of building insulation to cover an area four times the size of Wembley Stadium and replacement of old inefficient windows
Installation of more efficient air compressors, reducing electrical consumption by 174,000 kWh
Replacement of 15 gas boilers with heat pumps, saving over 2.8MWh gas /500 tonnes CO2 per year
The work carried out thanks to the BEIS grant, coupled with Trust investment, is forecast to reduce the hospitals' carbon emissions by c.1,500 tonnes CO2e per year.
Please Note: This is a Commercial Profile

This work is licensed under a
Creative Commons Attribution-NonCommercial-NoDerivatives 4.0 International License
.
Editor's Recommended Articles