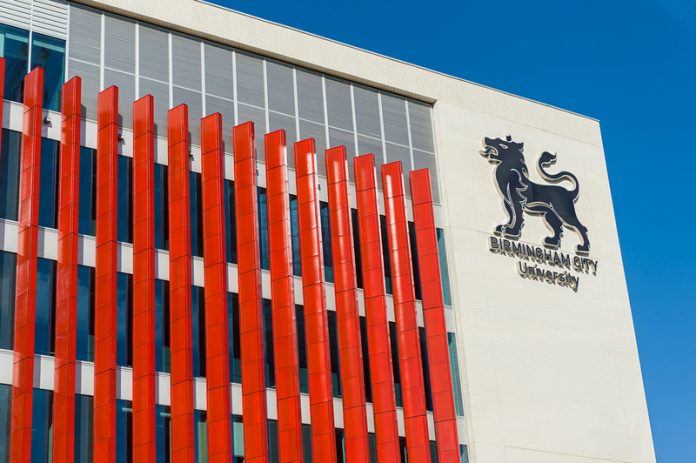 Birmingham City University announces the launch of a Centre for Brexit Studies this month as the UK prepares for the process of leaving the European Union
Birmingham City University is launching the Centre for Brexit Studies (CBS) on 26 January, aimed at trying to understand the far-reaching consequences of the UK's withdrawal from the European Union (EU).
The centre will provide opportunities for collaboration with businesses, professional organisations and civil society and plans to engage both the Leave and Remain schools of thought.
CBS will host conferences, workshops and seminars relating to a number of areas expected to be impacted by Brexit, including cultural identity, hate crime and radicalisation, climate change and national security. It will be accessible to members of the public.
"With the vote of the UK to leave the EU it is now crucial to gain an understanding of the complexities that Brexit entails for individuals, communities, business and government, whilst clearing up misconceptions around its impact," explained Alex de Ruyter, Director of Research at Birmingham City University's Business School.
"Whilst CBS will have a national focus it will also specifically investigate the impact of Brexit on Birmingham and the surrounding areas."
Making a success of Brexit
The launch event will involve a free conference examining the challenges Brexit presents for business and society, focusing on four key themes: business and trade; employment and education; environment and energy; and human rights and democracy.
Speakers at the event on 26 January will include Jon Yorke, Professor of Human Rights at Birmingham City University, and Alison Young, Professor of Public Law at the University of Oxford. Young was one of the commentators for the BBC on the ongoing court case to decide whether government or parliament has the authority to trigger Article 50.
"We will also be launching our report entitled 'Making a Success of Brexit'," added Professor Julian Beer, Deputy Vice-Chancellor at Birmingham City University. "To our understanding, no other region in England has yet come up with such a plan – one that features a triple contribution from local government, industry and academia."
Tickets for the CBS launch event at Birmingham's Hotel La Tour on Thursday 26 January are available via Eventbrite.