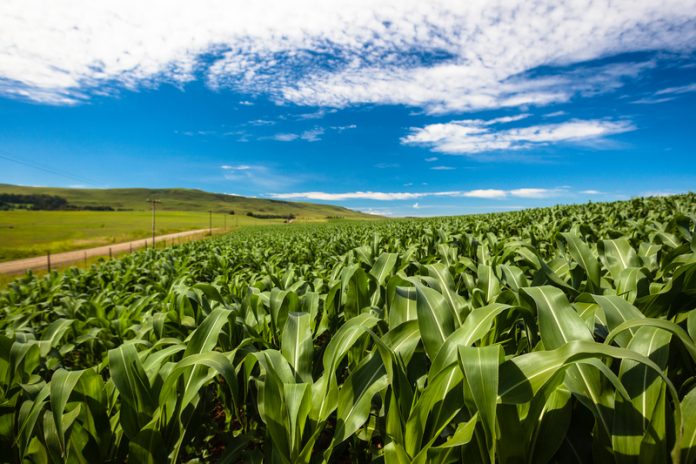 A changing world requires an interdisciplinary approach to research if we are to build a more resilient food system, says GFS's Evangelia Kougioumoutzi
The food security challenge is about meeting the rising demand for food in ways that are environmentally, socially and economically sustainable, whilst providing an acceptable, safe and nutritious diet for all. Currently, the global food system is under pressure with stresses like climate change, socio-economic fluctuations and emerging diseases, confining our ability to effectively use resources such as land, freshwater and energy. At the same time, a growing global population and the dietary shifts of a more affluent society are creating an ever-increasing demand for food. These tensions are likely to lead to unpredictable disruptions to food production and supply globally and in the UK, as just under half of the UK food supply is imported1.
In the face of these stresses, new knowledge is required to identify ways to build the resilience of the food system at a national and international level. Achieving this whilst ensuring food remains safe and affordable and consumer trust is maintained is a complex objective and will require joined-up approaches across the varied actors of the food supply chain, as well as a combination of knowledge from different research disciplines.
Global Food Security
The Global Food Security (GFS) programme, a partnership of the UK's main public research funders, coordinates collaboration across food security research areas, by bringing together funders, researchers, policymakers and practitioners to address key issues on global food security and agriculture. As a result of GFS' activity BBSRC, NERC, ESRC and the Scottish Government have committed £14.5M to support interdisciplinary research to address the food system resilience challenge. The 'Resilience of the UK Food System in a Global Context' research programme aims to generate an in-depth understanding of how the food system functions and how its many components interact. The programme is designed to push researchers outside their comfort disciplinary zones. Projects will integrate natural and social sciences but also aim to drive innovation and research translation into policy and practice by involving end-users throughout the research process. The programme's main priorities focus around optimising food production systems, local and international supply chains, and influencing food choices for better health. The ambition is that research from this programme will provide the evidence base needed to underpin the UK's strategic approach to food security and will inform how we monitor, manage and mitigate short and long-term risks to food production and supply.
Through the programme's first Call for proposals, 5 interdisciplinary, collaborative research projects tackling different aspects of the food system resilience have been funded. These projects vary from taking holistic approaches, developing models, food system shock scenarios or integrating knowledge across different food system actors for better adaptation to change, to more focused approaches assessing the sustainability of specific supply chains or whole industry sectors against a range of risks. A new set of proposals will be funded through the programme's 2nd call which will be announced in August this year.
The programme's research community is working closely with the programme coordinator, Dr John Ingram and his team from the Environmental Change Institute at the University of Oxford. Researchers and the Programme Coordinator will work together to facilitate knowledge exchange, build links between projects, researchers and end-users to integrate research outputs which could inform policy and practise. This way, the programme aspires to build a legacy by using the research outputs to feed into the development of a UK strategic approach to food security.
Evangelia is International Coordinator & Programme Manager for the Global Food Security programme (GFS). Before joining GFS, Evangelia worked as an Innovation Manager for GFS partners BBSRC. She holds a PhD in plant development and genetics from the University of Oxford.
1 https://www.gov.uk/government/uploads/system/uploads/attachment_data/file/526395/foodpocketbook-2015update-26may16.pdf
Evangelia Kougioumoutzi
International Coordinator & Programme Manager
Global Food Security Programme – BBSRC
evangelia.kougioumoutzi@foodsecurity.ac.uk