Cloud is transforming organisations, unleashing $1 trillion in value for Fortune 500 companies alone – now, it's time to move it to contact centres
About 90% of the cloud's value comes from the innovation, faster time-to-market, resiliency, and cost savings it unleashes. The contact centre, the portal between a business and its customers, is especially poised to reap the benefits of cloud migration.
Cloud contact centres provide organisations with a scalable, fast, flexible and cost-effective way to deliver personalised experiences and adapt to rapidly changing consumer preferences. This is critical in today's increasingly competitive landscape where 71% of consumers expect personalised interactions with companies, and 76% are frustrated when they don't get these.
By leveraging the right solution, better data insights are achieved, enabling superior personalised service, customer engagement and experience are optimised, and operations are future-proofed.
On all accounts, it is clear that the best outlook is a 'cloudy' one.
the best outlook is a 'cloudy' one
Why has the cloud become essential?
While in 2019, only 10% of contact centre agents were using Contact Centre-as-a-Service (CCaaS), the pandemic pushed organisations to embrace the flexibility and adaptability of cloud services, so much so that CCaaS will become the preferred deployment option for 60% of new agent positions in 2023.
Before the impacts of COVID-19, many organisations were reluctant to the advantages of the cloud. Instead, they tended to prefer a traditional, in-house infrastructure to control operations. However, the pandemic forced organisations to move their contact centres to the cloud, as offices around the world were forced to shutter their doors.
Empty offices meant cloud migration projects had to be quickly executed to avoid dependency on on-premises technology and to facilitate the flexibility and adaptability afforded by cloud services.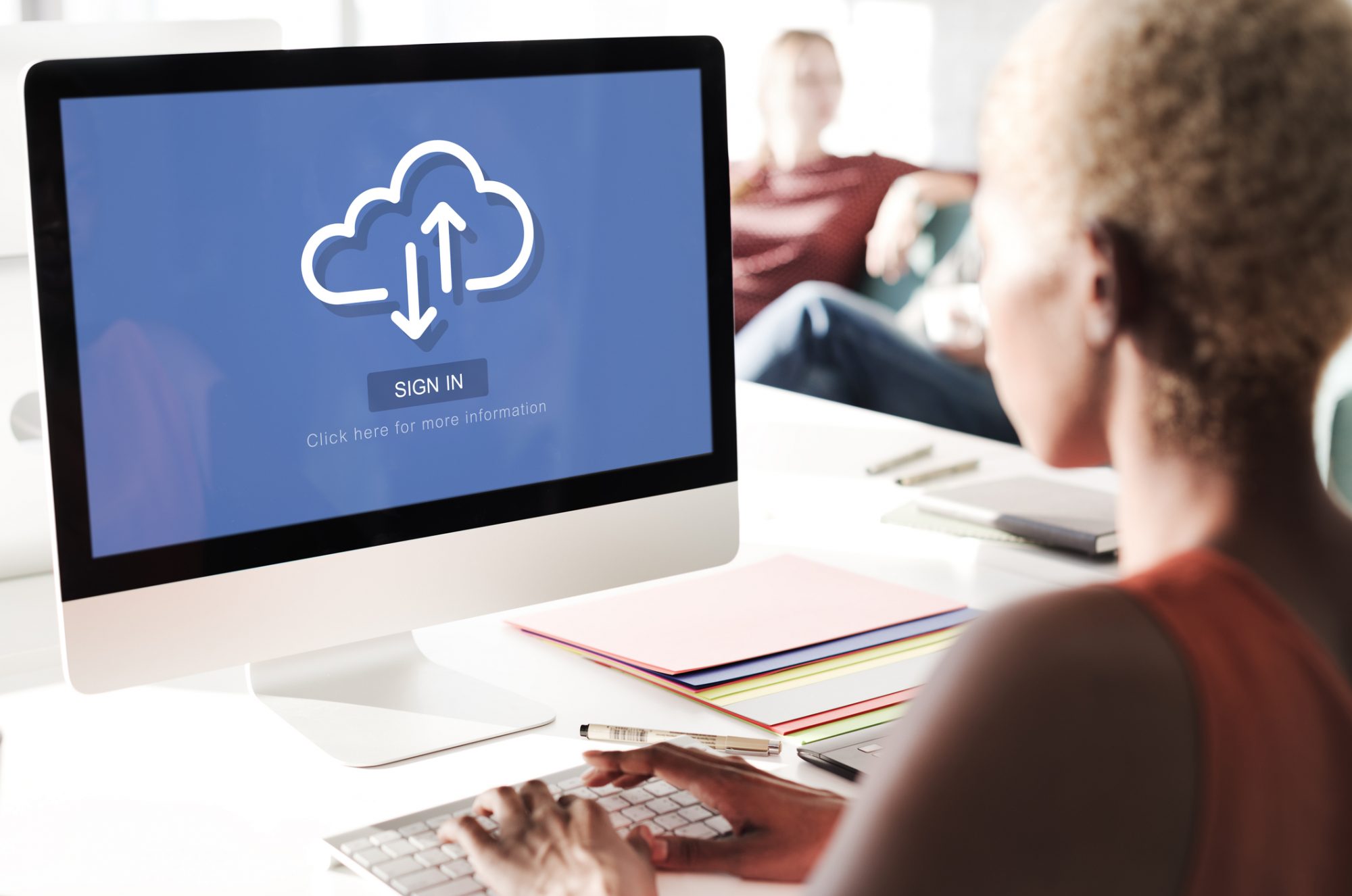 As cloud contact centres yielded new levels of scalability, agility and cost-effectiveness almost immediately, it became clear that organisations hadn't just been forced into a short-term migration but rather a long-term upgrade. Nearly three years later, new hybrid forms of working are clearly here to stay, and the cloud-based contact centre's role has become indispensable.
By adopting cloud-based automation tools, organisations were able to effectively attend to increased volumes of customer enquiries, which were inevitably more time-critical and pressurised during the height of the pandemic.
The pandemic highlighted how, with the cloud, the core role of the contact centre is protected even during the most volatile and testing of times. Routine requests and tasks are handled by automations, leaving workers with the time and resources needed to deal with more complicated cases.
A cloudy forecast in action
Whilst we have known the benefits of a cloud-based contact centre for years, the necessity of it never became more pronounced than during the COVID-19 pandemic. After two years of remote working and anticipated increases in call volumes, moving to the cloud became a priority for the global pharmaceutical services and products platform, Clinigen. The company adopted an advanced omnichannel cloud contact centre. The solution's intuitive interface enabled the company's new contact centre to be up and running in less than eight weeks. Clinigen was able to consolidate disparate systems and integrate their contact centre solution with Microsoft Teams. The result? Visibility across teams, more effective workflows, and improved customer and employee experiences.
Visibility across teams, more effective workflows, and improved customer and employee experiences
Cairn Housing Group also adopted an advanced omnichannel cloud contact centre in an effort to transform the tenant journey and deliver seamless end-to-end support, building its own online portal for its tenants and enabling self-service so more cases could be processed faster. The portal's 1st of April, 2020 launch date would have been a problem if not for their cloud-based solution, which allowed the remote working team to still make updates and continue with their rollout plans.
Thanks to their cloud-based contact centre, the housing group was able to offer self-service and agent support options; consolidate systems, which provided visibility over tenants' communications and enabled them to access services in any channel; and increase case management efficiency, resolving customer enquiries faster. Because of the cloud's 'work from anywhere' flexibility, nearly 6,000 cases were processed within four months of launching their own MyCairn portal.
An improved and personal touch
Along with scalability, efficiency, agility and cost-effectiveness, there is another potential benefit the cloud brings that is more directly aligned to the role of the contact centre: personalisation.
One of the cloud's greatest assets is its ability to facilitate personal levels of service. With the cloud, a more integrated platform that aggregates data analytics from across the organisation is achieved. Through the use of such an AI-powered automation and customer engagement platform, organisations are empowered with the rich insights needed to inform decision-making capabilities that will deliver the most engaging and satisfactory customer experience.
Unified data and systems allow for a single view of interactions across engagement channels, facilitating omnichannel service and real-time data, ensuring relevant service and faster resolution times.
This was especially important during the height of the pandemic, a time of great discomfort for many. Through a cloud-based contact centre and customer engagement management solution, less forgiving and more expectant consumer enquiries were successfully resolved.
Moving to today, organisations that get personalisation right experience faster rates of revenue growth than those that don't.
Weathering the storm with the cloud
The economic forecast and market outlooks are increasingly volatile and resource needs are in constant flux. A cloud-based contact centre allows organisations to adapt and cost-effectively scale their operations as needed, depending on the market and consumer needs and demands.
The cloud's flexibility also encourages innovation and easily enables new advanced technologies to be integrated. Moreover, traditional, on-premises infrastructures are expensive. Moving contact centres to the cloud lowers the total cost of ownership and reduces technical debt.
Moving contact centres to the cloud lowers THE total cost of ownership and reduces technical debt
In today's economic landscape, it is increasingly difficult for organisations to manage operations with existing resources whilst also remaining competitive. The flexibility and personalisation afforded by a cloud-based contact centre and customer engagement solution not only enables organisations to weather the storm, but rather, it allows them to thrive and differentiate themselves from their peers.
A positive outlook
In weighing up this new world for contact centre operations, it shouldn't be a surprise how much of a positive impact cloud migrations have had. Cloud contact centres not only provide organisations with a scalable and resilient way to deliver the service they've always been intended for, but they also offer them the ability to adapt to evolving consumer preferences, ticking the box for the best level of customer service possible.
Beyond that, when leveraging a solution that embraces easy future integrations, automation and AI, data visibility, connected communications, performance audits and monitoring, and the use of value-add solutions, such as chatbots, the potential upshots become even more lucrative.
Better data insight, improved engagement, and an enhanced overall connection to customers are three metrics that will stand businesses across all sectors in good stead looking to the future. Regardless of any market shifts or any gloomier times to come, it's reassuring to know that there's one area of business that has already made positive contact with its cloudy outlook to meet these goals.
By Nicky Hjerpe, Head of Product Marketing at Netcall
Editor's Recommended Articles