The public sector must move to cloud services or risk falling behind the digital revolution currently underway
The public sector has been forced into a rapid transformation in recent years and must adopt cloud services. Hastened further by the pandemic, this increased dependence on technology has simultaneously highlighted worrying inefficiencies tied to legacy IT infrastructure that still exists in the public sector. Earlier this year, the UK government's minister for efficiency suggested that job cuts may be necessary to drive cost-effectiveness in the sector. As such, the need to retire old systems and adopt secure IT solutions to drive productivity amongst civil servants has never been more important.
Reflecting on the current state of the public sector, some organisations have turned to cloud-based technologies to streamline processes and increase collaboration across the civil service and beyond. While there is pressure on the public and private sectors to modernise and automate through innovative technology and IT, the public sector often has greater budget constraints than some of its private sector counterparts.
Fortunately, adopting cloud-based infrastructure can unlock great cost-efficiency, collaboration and security benefits, allowing organisations to deliver the best public services to citizens. Here are some examples of how local governments, emergency services and even national defence organisations have benefited from migration to cloud services and technologies.
Cost cutting for local governments
With budget freezes across the board, local councils face mounting financial pressure. The UK government recently introduced sweeping changes designed to help head off a projected £3.5 billion spending shortfall by 2026, largely caused by policy changes, the pandemic, and rising inflation. With this in mind, local governments must turn to digital solutions, such as the cloud, to greatly reduce their outlays and improve efficiency. A recent study reported that half of UK public sector decision-makers believe their organisation's data is stored on infrastructure no longer fit for purpose, with 53% expecting to grow their cloud expenditure over the next 12 months.
By deploying cloud solutions, local governments can reduce the costs associated with expensive and cumbersome legacy infrastructure such as on-site servers. The digitalisation of internal systems and integration into a single platform can not only save money, but also improve operational efficiency and enable more productive administration. It also promotes collaboration and innovation by allowing authorised personnel to work on content in real time, rather than sharing content back and forth over email.
'We [now] spend less time servicing databases and more time with our users'
In the UK, Surrey Heath Borough Council moved its civil servants' workforce to a cloud content management platform for better collaboration between external departments and external partners. Other uses of the technology included migrating non-digital records to more readily and easily make documents available to the public upon request. Altogether, this allowed council employees to focus on delivering essential services rather than spending time on repetitive, manual tasks. The CIO said, "we [now] spend less time servicing databases and more time with our users."
Digitising the emergency services
Last year, the UK Government announced that it would invest £250 million in NHS technology to improve efficiency. The funding will allow hospital labs to share patient results, tests and scans more easily between different hospitals and doctors, reducing the wait time for health diagnoses.
This move is part of a wider effort within the public services sector to digitise citizen dataflows and improve collaboration with the public. For example, the Police Service of Northern Ireland (PSNI) embraced cloud solutions that enabled contactless policing during the pandemic. Officers utilised cloud services and tools to gather witness statements from the public while remaining compliant with social distancing measures. The speed and volume of evidence gathered has increased and members of the public can submit rich media content as evidence, improving both results and productivity.
In terms of day-to-day practice, cloud services can also integrate with emergency service technology ecosystems, such as police department body-worn video and case management tools. This means that evidence and documentation is not siloed in different applications or tools, but instead can be managed across a centralised cloud platform.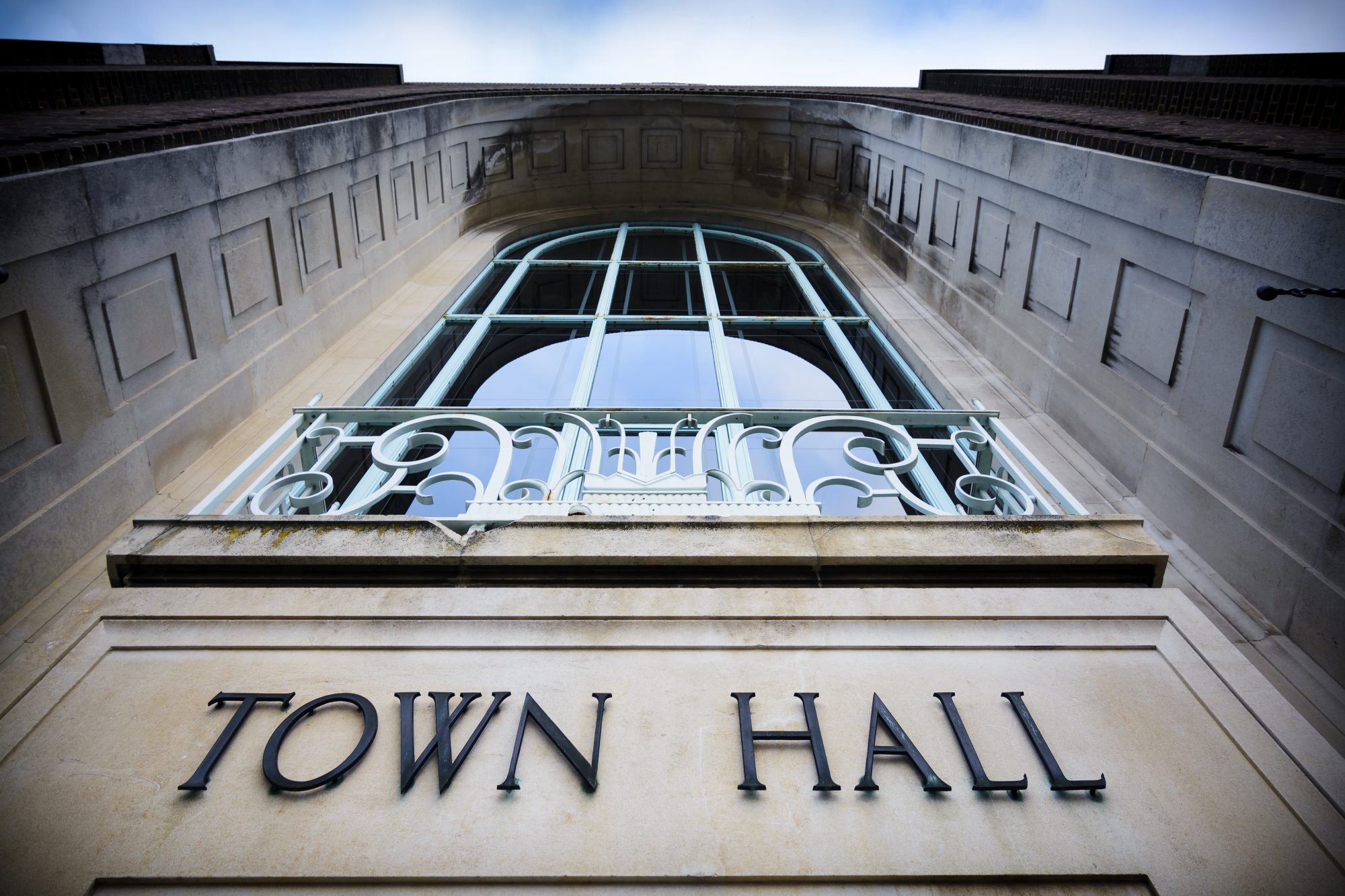 Defending cloud services
Last year, the Ministry of Defence published its Digital Strategy for Defence Report, which argued the use of legacy infrastructure was preventing the organisation from taking advantage of disruptive technologies to promote new ways of working. One of the key points that the report identified was that the Ministry of Defence's "data is fixed inside internal and contractual silos and is hard to access and integrate". As a result, that data is also more difficult to secure. With military and defence organisations handling vast quantities of highly sensitive data, this poses a great security risk, especially given recent high-profile public sector cyber attacks.
IT leaders in the sector must turn to cloud-based products that have intelligent, frictionless security at their core
To eliminate these challenges and protect data flow, IT leaders in the sector must turn to cloud-based products with intelligent, frictionless security at their core. With a cloud-based content management solution, organisations can classify new and historical content, both manually and automatically, adding layers of control around classified and regulated data. Multi-layered threat-detection capabilities such as learning-based malware detection can provide broad coverage against attacks, including ransomware. Security teams can get context-rich alerts on logins from suspicious locations, anomalous activities, and abnormal access patterns around uploads, shares, previews, edits, and downloads of content. Features such as watermarking, encryption and permissions add extra levels of security.
A good example of a defence organisation utilising an integrated content platform for security and collaboration gains is the U.S. Department of the Air Force (US Air Force). To manage document-heavy workflows involved in the training of airmen and airwomen, the U.S. Air Force is utilising cloud technology to centralise electronic flight bags, including technical manuals and operations checklists. Additionally, the migration to cloud technology has also allowed the US Air Force to support the seamless distribution of AR and VR training videos. Ensuring ease of access has improved education and made equipping forces for deployment much quicker.
What are the benefits to the public sector?
In conclusion, the public sector can benefit from migration to cloud technologies in a variety of tangible ways. First, it can save money by removing dependencies on legacy infrastructure and reducing the cost of maintaining on-premise storage. Additionally, many cloud solutions have integrated workflows and tools, such as an embedded e-signature or whiteboarding features, meaning public sector organisations don't need to pay for duplicative services. This can simplify an organisation's technology stack and save money. These benefits can then lead to greater improvements in public spending and efficiency.
Second, the cloud's collaboration benefits unite users, making it easier to share ideas and work together. Internal and external collaborators face less delay when working via a shared platform, which is particularly beneficial in public services that work with external groups and third parties.
Finally, the built-in security features of certain content management tools mean content, including classified and sensitive documents, can be managed and secured in one central location. Organisations using security-first cloud technologies are protected through their data encryption, thereby helping to protect against cybersecurity breaches.
Ultimately, cloud migration is greatly beneficial for the public sector, particularly amid an uncertain climate where it needs to drive efficiency while lowering costs.
Written by Sébastien Marotte, President EMEA at Box
Editor's Recommended Articles