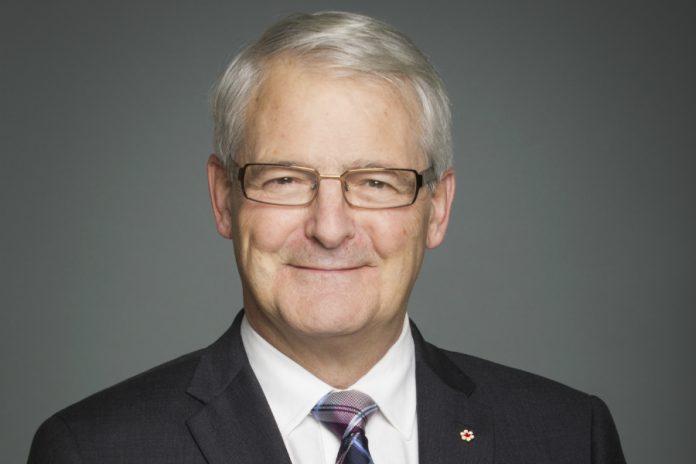 Marc Garneau, Minister for Transport in Canada outlines the importance of the transportation network for Canadian communities as well as the economy
As an exporting country, Canada strongly depends on the effectiveness and fluidity of its transportation network.
In order to create jobs, help the middle class and stimulate our economy and competitiveness, we must be able to count on a modern, integrated and effective transportation network, and we must invest carefully in it.
It must also be recognised that the network is under national and global pressure, and our adaptation will be essential for the future of the country.
Further to the recommendations of the Canada Transportation Act Review Report, I and Transport Canada representatives conducted a cross-Canada consultation to hear the views of Canadians, industry stakeholders, the provinces and territories, and Indigenous groups.
The information gathered allowed me to identify in depth the issues on which we must act in the short, medium and long-term, and the solutions to implement to resolve these issues. In November 2016, I presented my strategic plan for the future of transportation in Canada: Transportation 2030.
A strategy for transport
Transportation 2030 is a whole-system approach that ensures that all parts of Canada's transportation network work well together and support the actualisation of the government's general priorities.
Since this strategy was presented, we have begun to review the regulations and acts to amend in order to transform Canada's transportation network so that it better supports economic growth, job creation and the Canadian middle class.
Furthermore, in March, the Minister of Finance presented the 2017 budget, which includes initiatives and funding to modernise our transportation network.
Thus, on May 16, 2017, I tabled Bill C49, the Transportation Modernization Act. It represents a first legislative step to provide Canadians with a safe, reliable, clean and effective transportation network that will facilitate trade and travel while promoting environmental sustainability.
The tabling of the Transportation Modernization Act will allow Canada to take advantage of opportunities that arise on the international stage, contribute to a highly productive economy and respond to Canadians' needs and service expectations.
To do so, Canada will have to collaborate closely with the United States so that our activities take place seamlessly on both sides of our shared border.
As Canadians, we have always been aware of the challenges and privileges associated with such a vast country. To travel, we depend on roads, waterways, railways and airways. They connect us to our friends and families, to our work and to our leisure activities.
This important milestone will make our transportation network into one that can better serve Canadians.
Marc Garneau
Minister of Transport
Transport Canada