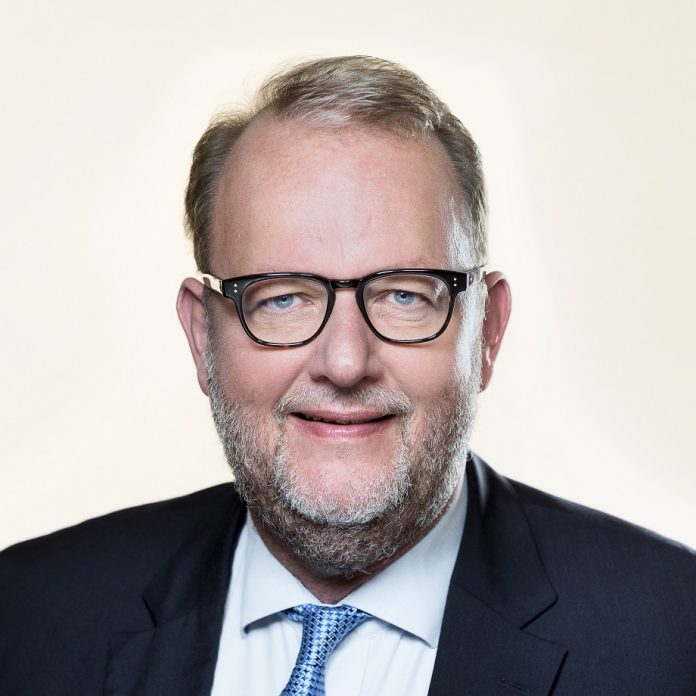 Lars Christian Lilleholt, Minister for Energy, Utilities and Climate, reveals how Denmark will fight climate change and emissions via a new energy policy
Three innovative and significant climate targets have been unveiled by Denmark's new liberal-conservative government which will see the country emitting 80-95% less CO2 as a society than in 1990, meeting at least 50% of its total energy needs through renewable energy by 2030, and becoming the first country in the world to build new offshore wind turbines subsidy-free.
The Danish government, which is composed of Venstre, the Liberal Alliance and the Conservative People's Party, is pursuing an ambitious green transition which will maintain Denmark's position as a green pioneer with a market-based, cost-efficient climate and energy policy. Denmark must achieve as much as it can in terms of renewable energy and climate gains for the money it invests, and the green transition must support growth, competition and employment.
Objectives of the government's manifesto:
By 2050 Denmark is going to be a low emission society which is independent of fossil fuels and living up to the EU target of an 80-95% reduction in greenhouse gasses compared with 1990 levels. By 2030 at least 50% of Denmark's total energy needs should be covered by renewable energy.
Denmark is going to be a world leader in offshore wind and the first country in the world to build new offshore wind turbines subsidy-free.
Denmark will have the most integrated, market-based and flexible energy system in Europe which will be able to handle an increasing amount of renewable energy in a cost-efficient way. At the same time we must maintain one of Europe's highest levels of security of supply and lowest wholesale market prices for electricity. There must be an integration of energy systems across countries and sectors (electricity, heating, gas, transport and supply) and an efficient use of resources.
Denmark will work towards executing structural reforms of the European Emissions Trading System (ETS) which can reduce quota numbers so that in the future there are clear price signals both inside and outside the quota sector for the benefit of the green transition.
In the autumn of 2017 the government will present a proposal for a new energy agreement for the period after 2020.
The Paris Agreement was the first step the global green transition, and now the whole world will have to deliver on the promises that were made in Paris. As a member of the EU, Denmark will be at the forefront in fulfilling its obligations, pushing towards new and ambitious goals while at the same time contributing experience and solutions for the benefit of other countries. With the government's new ambitious targets for climate and energy policy, we set-out a clear direction for Denmark's green transition which will continue our unique growth model, where since 1990 we have managed to increase our GDP by close to 80%, keep energy consumption at a constant level and at the same time significantly reduce CO2 emissions.
An integrated, market-based and flexible energy system
Overall, the total consumption met by renewable energy (RE) in the EU today stands at 16%, with the target being to increase this figure to 27% by 2030.
Today, 29% of Denmark's energy comes from renewables and the government aims to realise 50% of energy consumption from renewable energy sources by 2030.
Such a significant target will secure Denmark's leading position in the development and implementation of new green technologies. Denmark must be a world leader in the development of an integrated, market based and flexible energy system which can integrate large amounts of renewable energy.
We need to be independent of fossil fuels by 2050
In autumn 2017, the government will publish a proposal for a comprehensive new Energy Agreement for the period after 2020 which will be partly based on the Energy Commission's work. This new Energy Agreement will have the primary aim of ensuring the continued transformation of the energy system.
At the same time, Denmark has ambitious 2030 targets for reducing emissions outside the quota system. The government will prepare a cost-effective strategy for meeting the Danish reduction targets in 2030 which will be ready before the end of 2017.
Together, these 2 measures will ensure that Denmark's greenhouse gas emissions will fall significantly and that Denmark keeps the green transition running at a high tempo. The 2 measures will be important milestones on the journey towards the long term goal in 2050 of Denmark as a low-emission society that is independent of fossil fuels.
Lars Chr. Lilleholt
Danish Minister for Energy, Utilities and Climate
Danish Ministry of Energy, Utilities and Climate