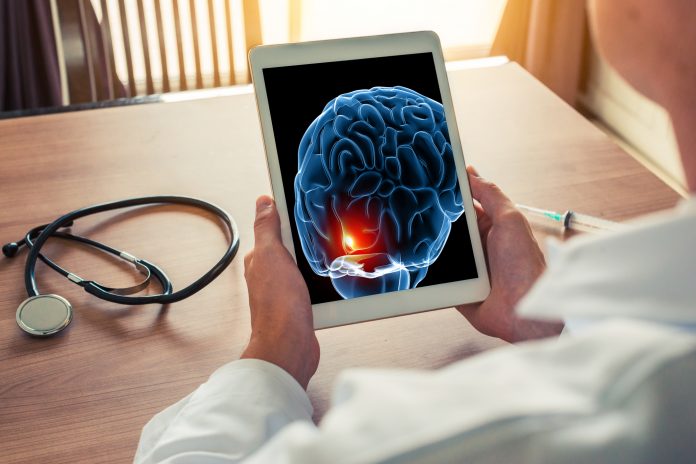 Chief Executive of Brain Tumour Research, Sue Farrington Smith MBE, outlines the priorities for research into brain tumours and why it is imperative we overcome this uniquely devastating cancer
Combatting brain tumours must be a priority for policymakers. Not only does this devastating disease kill more children and adults under the age of 40 than any other cancer, but, according to a recent report by the Westminster All-Party Parliamentary Group on Brain Tumours, for which we provide the Secretariat, it also has the third highest societal cost, after lung and breast cancer.
This situation is a result of underinvestment into research into brain tumours, which, historically, received just 1% of the national spend on cancer research.
This lack of funding has meant that, unlike many other forms of generally more common and well-known cancers, the scientific knowledge underpinning an interpretation of why and how this cancer develops is still in its infancy. This has led to a paucity of treatment options. No brain tumour treatments have been developed and approved for use on brain tumours since 1999 when chemotherapy drug Temozolomide received the first authorisation, yet 64 have been approved for blood cancers and 15 for breast cancer. Sadly, according to the latest statistics, less than 20% of those diagnosed with a brain tumour will survive beyond five years of their diagnosis.1
Sustainable and collaborative research must be a priority

For progress to occur in medical research, researchers must be motivated by the prospect of continuous research funding, leadership opportunities and ground-breaking scientific advances. A lack of such incentives will only hamper growth and success.
Research capacity can only be bolstered, sustained and grown by ensuring researchers can operate within a framework that encourages the generation of new ideas and the discovery of breakthroughs from which policymakers. Not only does this devastating they can translate their findings from the laboratory disease kill more children and adults under the bench to the patient's bedside. This can be effectively facilitated within the environment a research centre. Brain Tumour Research has already established four dedicated centres in pioneering research, which is enabling us to attract other funding for these centres as a result.
How government can improve outcomes for brain tumour patients

Working tirelessly to hold the government and larger charities to account, Brain Tumour Research led the campaign behind a 2015 e-petition, calling for the government to fund more research into brain tumours. Galvanising more than 120,000 signatures, the petition led to an Inquiry by the House of Commons' Petitions Committee, a Westminster Hall debate and the formation of a Department of Health and Social Care (DHSC) Task and Finish Working Group on Brain Tumour Research.
The publication of the Task and Finish Group's report in February 2018 heralded a significant shift in focus and led to a £20 million UK Government funding announcement and a pledge of £25 million from Cancer Research UK (CRUK). The tragic death of Dame Tessa Jowell from a brain tumour, following her moving personal testimonies and calls for change, proved a catalyst for the establishment of the Dame Tessa Jowell Brain Cancer Mission (TJBCM). A further £20 million government funding pledge followed, bringing the total pledge to £65 million (including CRUK's funding) over the next five years (£13 million per year) to facilitate a cure for brain tumours.
This is all moving in the right direction but there is still so much more to be done. In our newly published Find A Cure manifesto, we outline a series of measures, centred around growing capacity, building research infrastructure and accelerating treatments, which are needed to further progress research into brain tumours, including:
NHS Trusts should ensure clinicians have ring-fenced, protected time to carry out clinical research into new and better treatments.
The creation of a national register of all site-specific cancer research to track all research work, grants and results to avoid duplication and enable collaboration.
Working with brain tumour charities to extend the BRAIN UK tissue bank across the nation, investing in the infrastructure and regulation required for brain tumour tissue samples.
Calling on the government's National Institute for Health Research to encourage and facilitate the successful applications for research into brain tumours needed to find a cure.
Implementing these policies, combined with sustained research funding, would facilitate innovation and accelerate access to treatments for patients. This is vital if we are to achieve parity with other cancers such as breast and leukaemia and give hope to the thousands of people diagnosed with a brain tumour every year in the UK.
Visit https://www.braintumourresearch.org/campaigning/why-we-campaign to read Find A Cure in full.
1 Cancer survival in England – adults diagnosed 2012 – 2016. Available at https://www.ons.gov.uk/peoplepopulationandcommunity/healthand-socialcare/conditionsanddiseases/datasets/cancersurvivalratescancersurvivalinenglandadultsdiagnosed
Sue Farrington Smith MBE
Chief Executive
Brain Tumour Research
Tel: +44 (0)1908 867 200
www.twitter.com/braintumourrsch
Editor's Recommended Articles