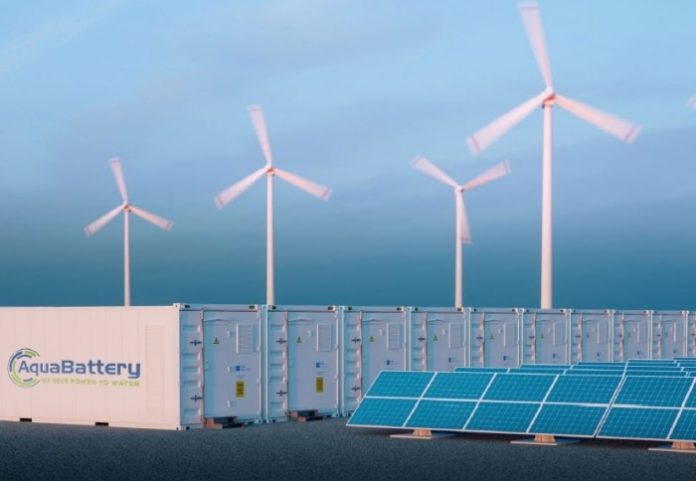 An Imperial College London graduate, Jiajun Cen, won a €2.5 million grant from the European Innovation Council to develop a saltwater battery
The AquaBattery, founded by Imperial College London graduate Jiajun Cen, is going to act as a low-cost and sustainable battery solution, based on a novel ingredient – saltwater.
Jiajun founded AquaBattery in 2014 while studying for a PhD in Chemical Engineering at the College.
Lithium batteries are currently dominant in electronics
Lithium batteries are currently the most used across the globe, as they are needed in most electronic devices. Despite being in immense high demand as countries attempt to shore up their technological outputs, existing batteries come with significant human rights risks.
For instance, Chile, Argentina and Bolivia – three countries in South America that are together known as the 'Lithium Triangle' – hold 75% of global lithium supply in their lands. The extraction process takes between 12 to 18 months, but brings a lot of extensive mining work with it.
Alternative energy sources are really important in the wake of violence in Ukraine, as the world hustles to get free of Russian energy dependency. 
How does the saltwater battery solution work?
The team uses saltwater as a storage medium for the energy, which the team believe has many advantages. As a flow battery – a battery which stores energy in electrolyte liquids – AquaBattery's innovation can independently amend power (kW) and energy (kWh) capacity.
Because of this technology, increasing storage capacity can be done as simply as adding water reservoirs or using larger tanks. Cens' technology uses non-toxic materials, such as water and table salt, unlike conventional lithium-ion batteries.
This ensures safety from fire and health risks, while also having a low carbon footprint.
Energy supply fluctuates, so good energy storage is crucial
When it comes to renewable sources of energy, solar and wind are excellent – but they are irregular. Sources of energy that fluctuate therefore need strong storage solutions, so that they can be used well and directed to where they are needed.
As energy supply increasingly comes from such renewable sources, this leads to an unstable electrical grid and potential power outages. Batteries can address this problem by storing and releasing energy to match demand and supply, providing much needed flexibility to the energy grid.
Jiajun said: "I have been working with Imperial to further develop one of the key parts of AquaBattery, which is the bipolar ion exchange membrane where the electricity conversion from saltwater to acid and base happen.
"This component is the costliest part; therefore, it is crucial to produce high quality and low-cost membranes drawing on Imperial's cutting-edge research."
Editor's Recommended Articles