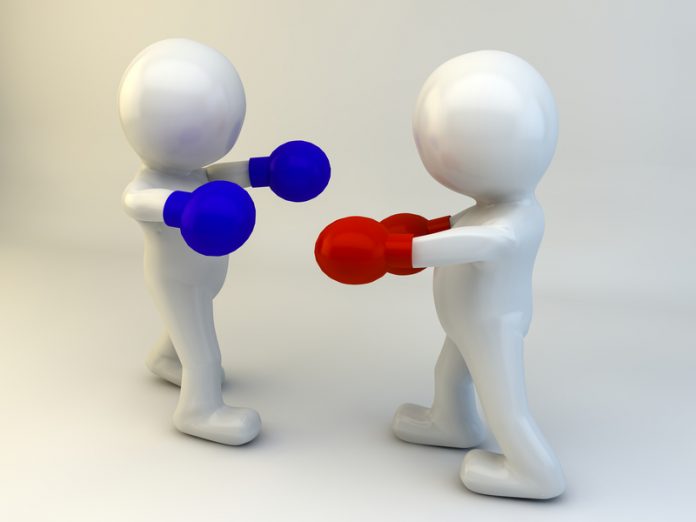 Chancellor George Osborne admitted he is undertaking a "significant" amount of planning to protect the economy in the event of a Brexit vote. The revelation comes after Downing Street denied they were making these types of preparations earlier this week.
Speaking to the Commons treasury select committee on EU membership, he said leaving the EU "would make the country poorer and it would make individuals in the country poorer".
The economy continues to remain the key battlefield of the campaign, but it seems there is a divide in which way businesses will vote. A new survey from the British Chamber of Commerce revealed mixed feedback from its members, with an almost even split between in and out voters.
Also this week, Leader of the UK Independence Party Nigel Farage expressed his reasons behind why the UK would be better off out of the EU in a feature article for AG.
He said: "The utter failure of the Prime Minister to negotiate effectively even extremely minor benefit changes demonstrates the European Union for what it truly is; a self-serving, bureaucratic mess that sees us pesky Eurosceptic Brits as a trivial obstacle to a fully-fledged federal Europe.
"Some in the 'Remain' campaign may pretend that if we vote 'Remain', our relationship will stay as it is. But it won't. And to say that is to fundamentally misunderstand what the EU is. It's a process, every single day. Every single directive, every single regulation adds to the power of Brussels. If we vote to remain then the Eurocrats will see that as a green light to full integration."
Former Prime Minister Gordon Brown also weighed in on the debate, causing a stir by stating it was not British to leave the European Union. Speaking at the London School of Economics, he said it was "not in tune with Churchillian spirit" to "disengage" from the EU.
Across the rest of Europe there were further mutterings that other member states may be heading for their own referendum on membership. This must undoubtedly be a concern for Brussels, painting a picture of a European community that is not perhaps as sold on the idea of unity as they would like.
Brexit poll set to fuel more referendums across Europe
AG Editor Laura Evans
A poll conducted by Ipsos in nine leading EU states revealed other countries could follow the UK's lead after the EU Referendum next month.
In the poll more than 50 per cent of people in Germany, Italy, Sweden, and Hungary agreed that other countries would follow suit if the UK voted to leave the EU.
Regardless of what the result is on June 23rd, 58 per cent of Italians and 55 per cent of the French said they already wanted their own referendums on EU membership.
The research by Ipsos focused mainly on Britain, Germany, France, Italy, Spain, Poland, Belgium, Hungary, and Sweden.
The findings of the poll was based on interviews with between 500 and 1,000 people in each of these countries.
The poll also revealed that only 35 per cent of Britons thought the UK will leave the EU, while a massive 60 per cent of Italians and 58 per cent of French believe Brexit is imminent.
It showed that 53 per cent of EU voters thought Britain would vote to stay, with more than 40 per cent of Poles and Germans believing we will leave.
In general 43 per cent of people polled said they believe their country should hold a referendum with 33 per cent saying they would vote to leave should it happen.
Bobby Duffy, managing director of social research at Ipsos said: "The Italians in particular hope to have their own opportunity to go to the polls on their EU membership – which lends a sense that even if the vote does still with the status quo in June, it will not be the end of the EU's woes."
Fifty-four per cent of BCC members back Remain
AG Digital Editor Amy Caddick
The British Chamber of Commerce has revealed 54 per cent of its 2,200 members plan to vote to Remain in the EU. The survey carried out in April represents a drop in the figure, which stood at 60 per cent in February.
Some 37 per cent of the BCC's membership said they would vote Leave, which was an increase from 30 per cent two months earlier.
Additionally, 90 per cent said they were unlikely to change their opinions before the referendum vote takes place.
BCC's acting director general Dr Adam Marshall said: "Although a clear majority of the business people we surveyed continue to express a preference to remain in the European Union, the gap between Remain and Leave has narrowed significantly in recent weeks."
The survey revealed large firms and those that trade within EU markets were more likely to vote to remain in the EU, while small firms with under 10 staff, who do not export are more likely to vote leave.
A total of 35.9 per cent of business said they expected a vote to leave to have a negative impact on their overall growth strategy. However 36.3 per cent said it would have no impact, while 15.9 per cent said it would be positive.
John Longworth, the chairman of the Vote Leave campaign's business council and the former director general of the BCC, said:  "Despite the claims of the pro-EU camp to the contrary, business is not fearful of the referendum or the result. This is because they know it is safer to take back control and spend our money on our priorities."
Longworth resigned from the BCC after being suspended for comments supporting the leave debate.
Truss warns of risk to N.I farming exports
Planning and Building Control Today Editor Lisa Carnwell
The Environment Secretary Elizabeth Truss has warned this week that food and drink exports from Northern Ireland to the Republic of Ireland worth £850million would face an uncertain future if the UK voted to leave the European Union.
The 148th Balmoral Show is underway this week and is Northern Ireland's largest agricultural show. It is being used by Truss to highlight the trade relationship between Northern Ireland's farmers and the European Union. Being part of the EU single market gives Northern Ireland's farmers and food producers an easy route to trade across borders, benefitting from tariff-free access and common standards on labelling, safety and welfare. The certainty that this can continue is far from a guarantee and could see extra tariffs imposed with more red tape, should the UK vote to leave.
Truss commented that: "Northern Ireland particularly benefits from easy, hassle-free trade with the Republic of Ireland—a vital source of income for farmers and food producers.
"If we were to leave the EU, Northern Ireland and the rest of the UK would not be able to negotiate a bilateral trade deal with the Republic of Ireland. Northern Ireland's farmers would have no certainty on cross trade arrangements."
She went on to warn that: "Leaving the EU is a leap in the dark and a risk not worth taking, with no guarantees that such a good deal could be struck outside the EU. Northern Ireland's world-class farmers and food producers are stronger, safer and better off in a reformed European Union."
Will National Insurance immigration stats sway the undecided?
Adjacent Oil & Gas Editor Katy Edgington
Free movement of people is one of the founding principles of the European Union, and we all know that the UK cannot remain in the Union without subscribing to the policy. Cameron's renegotiation may have secured a so-called 'emergency brake' on migrants' access to benefits, but former London mayor Boris Johnson has called government pledges to limit immigration "legally impossible". This is something of a U-turn for 'the blonde blunderer'; the Stronger In campaign gleefully pointed out that in 2014 he said "the country benefits massively from immigration".
Johnson also stood by previous comments (made in a column for The Sun newspaper) about Barack Obama, blaming an "ancestral dislike of the British Empire" for the US President's negative attitude towards Brexit. While shamelessly playing to racial stereotypes, the UK's answer to Donald Trump failed to confront the real reasons behind the leader of the most powerful country in the world supporting UK membership of the EU. Presumably all UK citizens who trace their family tree to former (or indeed current) British colonies will also be voting to stay as an act of sabotage, Boris?
Immigration is one of the touchstone topics of the referendum debate, and those seeking clarity will no doubt welcome the forthcoming publication of statistics on National Insurance numbers registered to EU citizens. Various MPs have pushed for the publication of this data on the number of EU nationals who have paid income tax and NI and received benefits over the last year, as well as the nationalities of new NI applicants over the past four years. I have a feeling that it will hardly matter what the statistics say for those who already belong to one camp or the other, but it will be interesting to see what effect they have on the undecided voters.